Destinations - Fiji
Fiji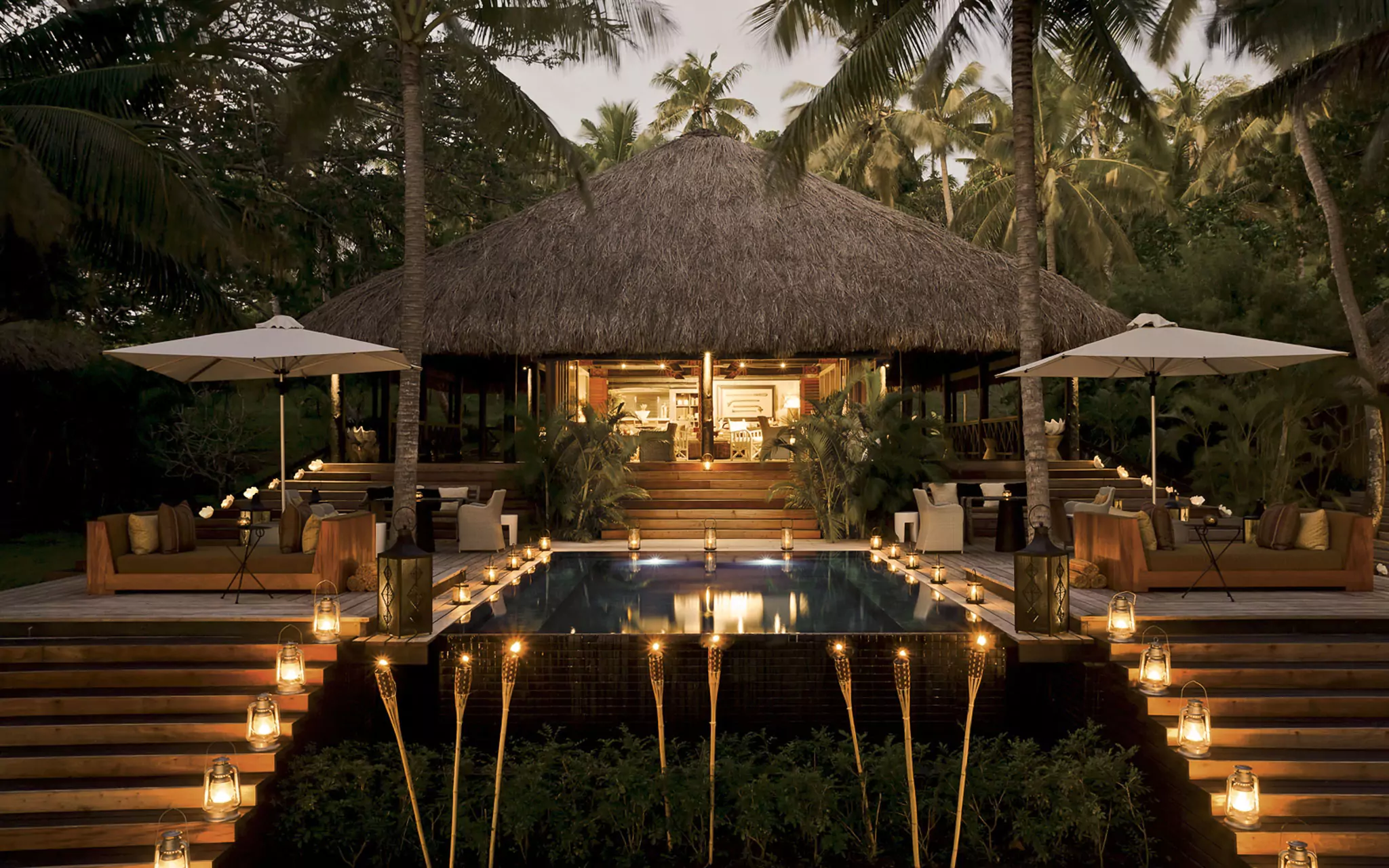 Escape to Fiji - Your Tropical Playground
Welcome to Fiji, where paradise comes to life. Dive into crystal-clear waters with kaleidoscope reefs. Explore private tropical islands by helicopter, and immerse yourself in the natural beauty of this South Pacific jewel.
Fiji is a region of lush tropical rainforrests, white-sand beaches, and the warmest of welcomes. From luxury resorts to local villages, snorkeling to surfing, relaxation to adventure, Fiji is a destination that will enchant you.
In Fiji, every moment is a memory in the making.
Private Villas And Resorts
Fiji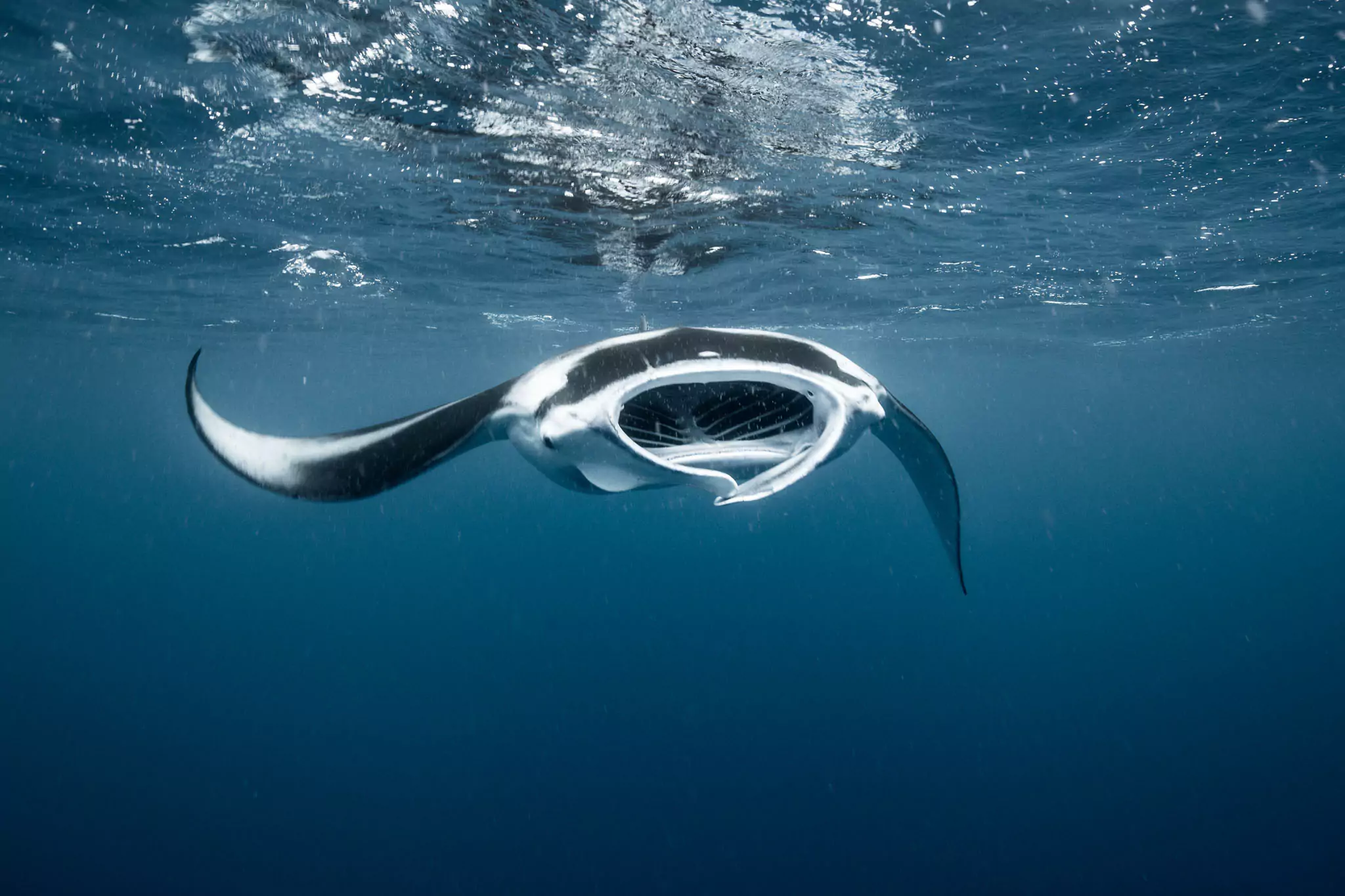 About the experience
Embark on a private guided diving experience in Fiji that will leave you breathless. Dive into the heart of the world's fourth-largest reef, the Great Astrolabe Reef, extending over 100km (62 miles) and offering the ultimate underwater playground for enthusiasts.
Located on the northeast of the Kadavu group of islands, Kokomo provides exclusive access to dive sites untouched by other resorts. Encounter majestic manta rays, graceful reef sharks, serene turtles, and a vibrant array of marine life as you immerse yourself in our underwater world.
With over 30 unique dive and snorkeling sites in the Great Astrolabe Reef and Solo Reef, Kokomo guests are spoiled for choice. Experience something new each day of your stay. Explore the enigmatic caverns of the Grotto, navigating caves and passages in the tranquil depths of the ocean.
Fiji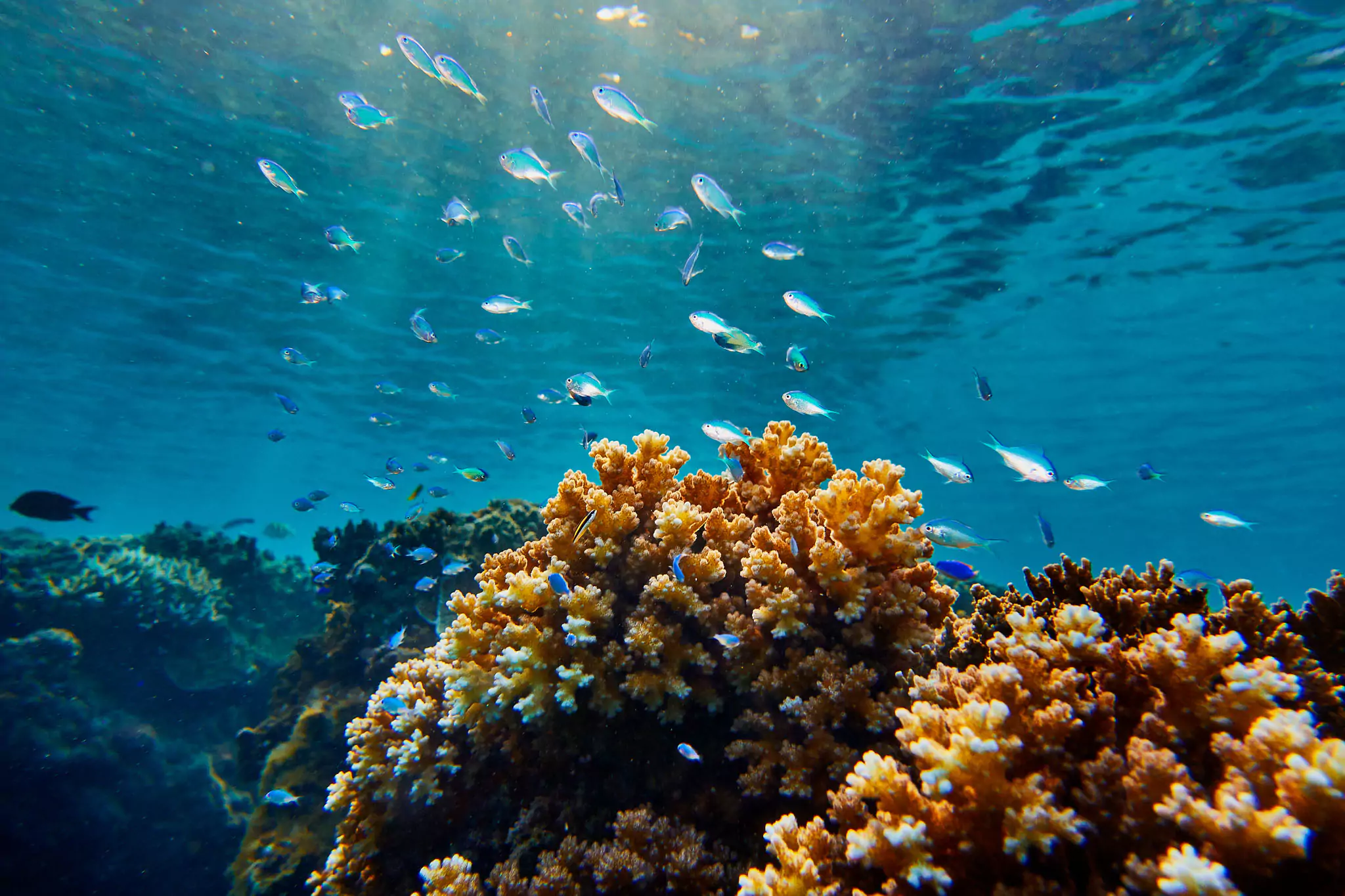 Dive Sites
Be captivated by the coral bommies adorning the floor of Wonderland, where anemonefish dance among soft corals. Or discover the sweeping slopes of Side Street. The reef flat is a treasure trove of hard corals, while the drop-off is home to an abundance of pelagic creatures. Allow our experienced dive team to recommend a location perfectly suited to your experience level.
Cave Dive: Embark on an exhilarating adventure at the 'Grotto' dive site, exploring a fantastic network of caves and swim-throughs that will thrill curious divers.
Coral Dives: Delight in the flourishing hard and soft corals teeming with vibrant reef fish like anthias and damsels in the Great Astrolabe Reef and Solo Reef.
Drift Dives: Experience the relaxed pace of Kokomo with our drift dives, where you cruise effortlessly with the current, maximizing your time underwater.
Manta Cleaning: Get up close and personal with reef mantas at a nearby Manta Cleaning Station, witnessing these graceful creatures as they visit their own version of a 'day spa.'