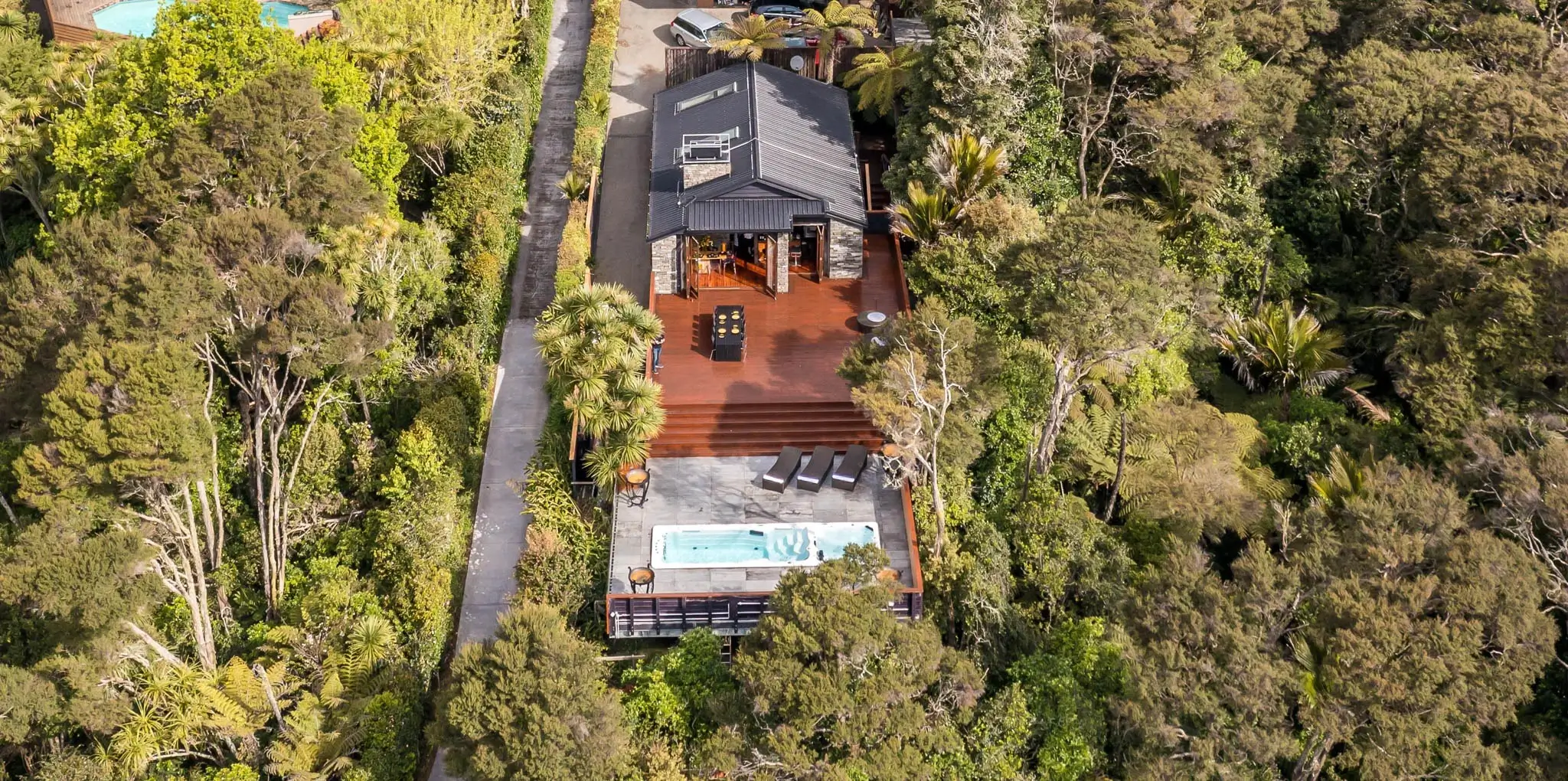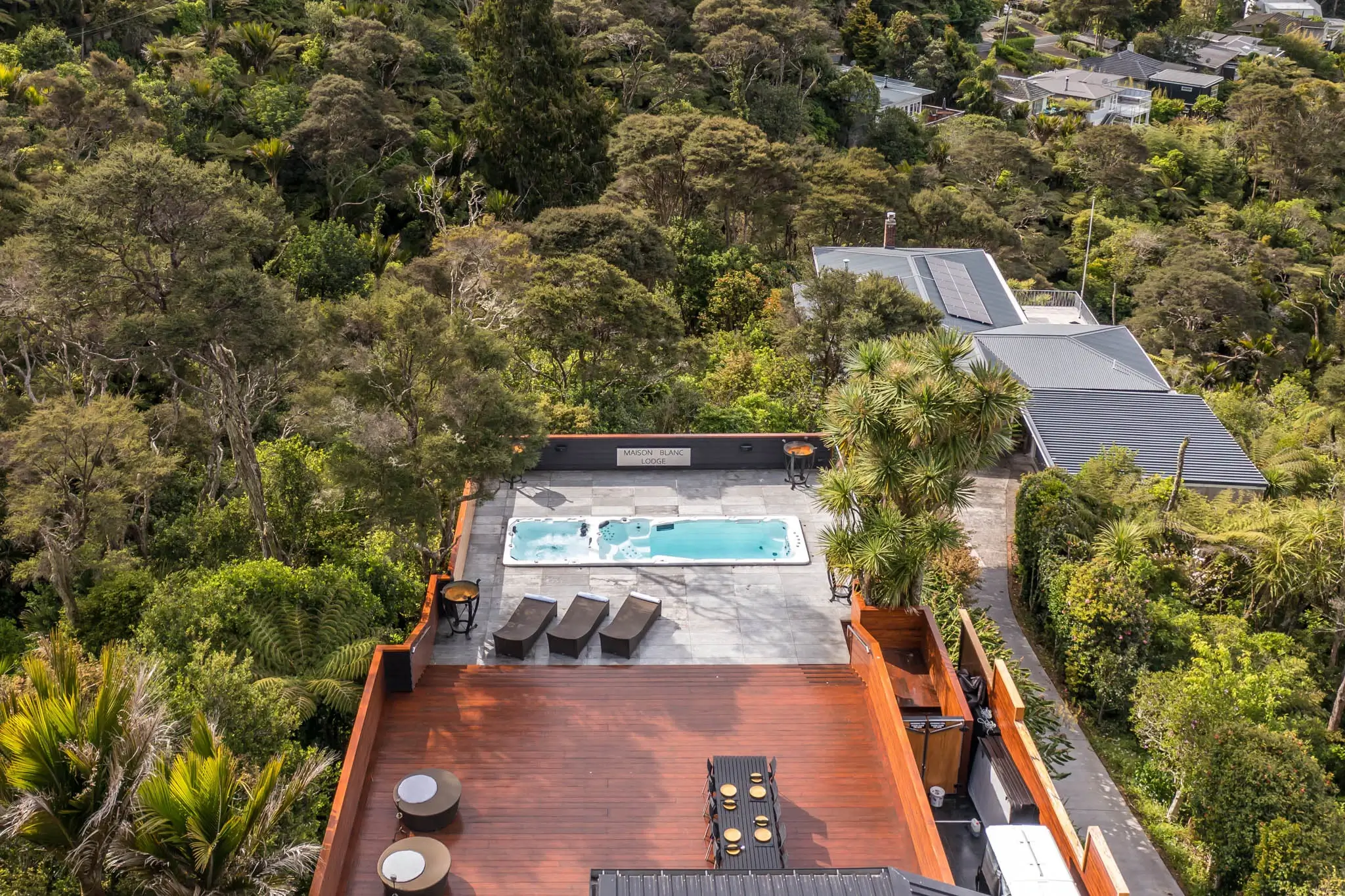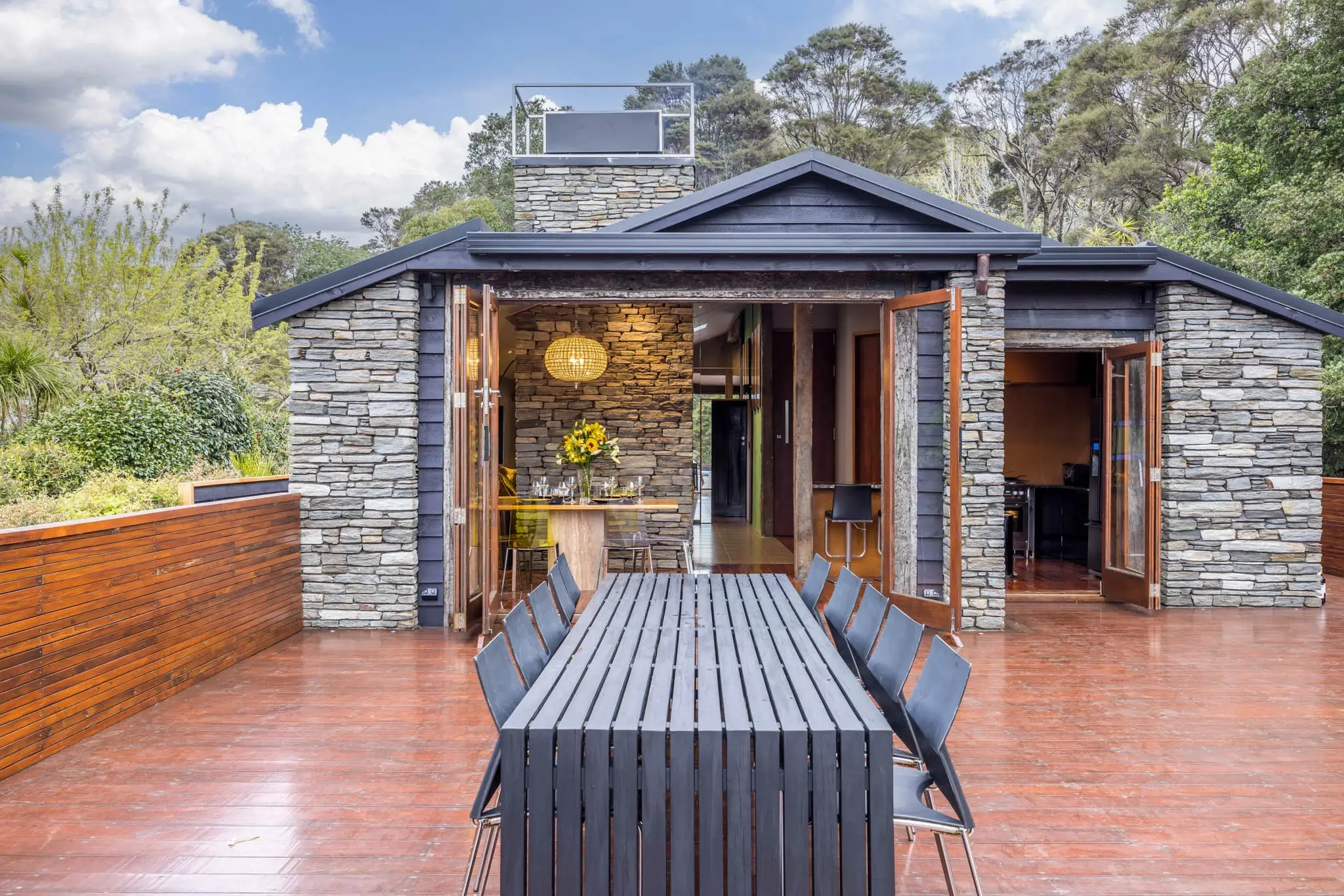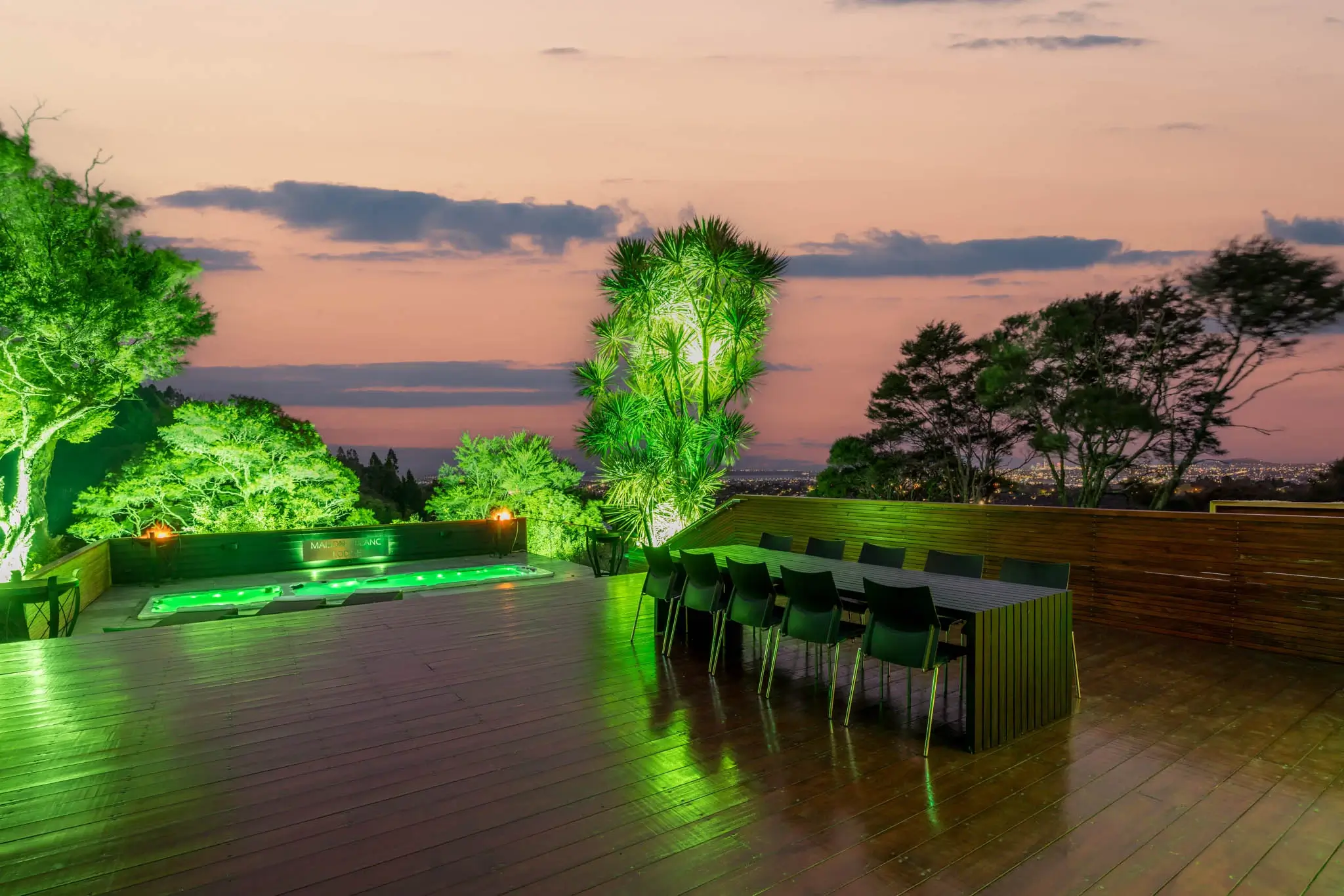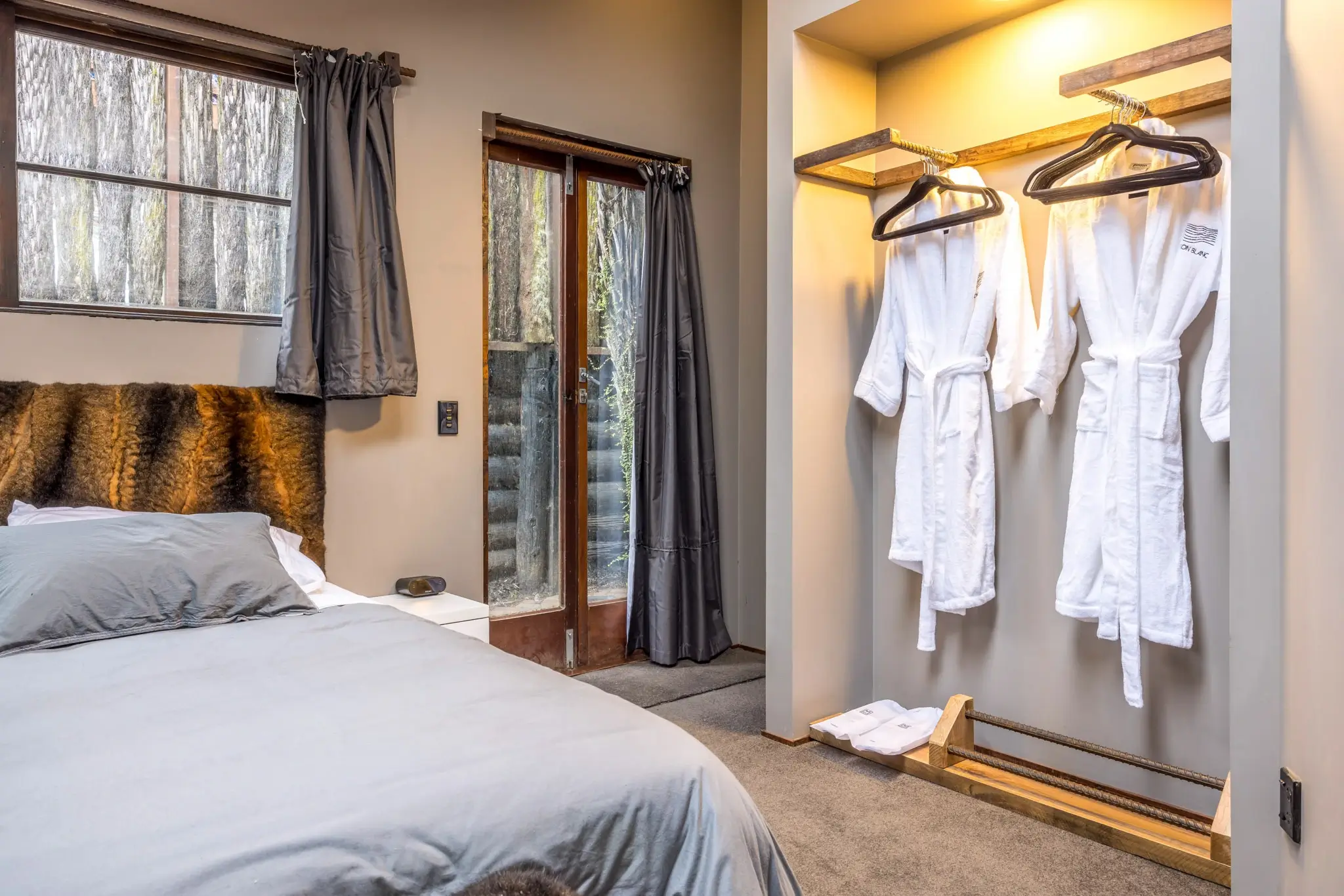 A Tranquil Bush Retreat
Maison Blanc, a charming bush retreat in Titirangi. Tucked away amidst the breathtaking landscapes of Auckland's Waitakere Ranges, this rustic lodge offers a tranquil escape where the melodies of Kererū's and Tūī birds serenade your senses, while the allure of Auckland's stunning wild beaches beckons just moments away.
Maison Blanc, with its quaint design, blends seamlessly with its natural surroundings, creating a harmonious haven for those seeking respite from the hustle and bustle of everyday life. With an interior fire place and open plan living area, this lodge exudes a warm and inviting ambiance. With modern amenities thoughtfully incorporated, your stay at Maison Blanc promises both comfort and relaxation.
Relax Amongst The Native Bush
Indulge in the simple pleasures that Maison Blanc has to offer, where every aspect of your stay is designed to enhance your experience. Immerse yourself in the soothing tranquility of the surroundings in the outdoor hot tub, with sweeping views of Auckland City, or unwind in the sauna surrounded by native bush.
Only a short 25-minute drive from Auckland International Airport, the vibrant Central Business District, and the iconic black sand beaches of Piha. This convenient location ensures that you can easily explore the best of both worlds — the peaceful seclusion of the lodge and all Auckland has to offer.
Savour Every Moment

To add a touch of culinary delight to your stay, savor the delectable creations prepared by their talented private chef. From delightful canapés to mouthwatering dinners and delightful brunches, every meal is thoughtfully crafted to tantalize your taste buds and enhance your overall experience. Included in the stay, guests can indulge in meals made by the private on site chef who will prepare canapés, dinner and brunch. Available on request is a complimentary Porsche Cayenne for guests to use who are staying a minimum 2 nights.
Read more
Read less
Jacuzzi / Hot Tub / Spa
Kitchen
Ocean View
BBQ
Gated Entry
Balcony
Indoor Fire
Breakfast Included
Personal Chef available
Sauna
Swimming Pool
Bedrooms
Primary Suite1 x King Bed
Bedroom 21 x King Bed
Bedroom 31 x Queen Bed