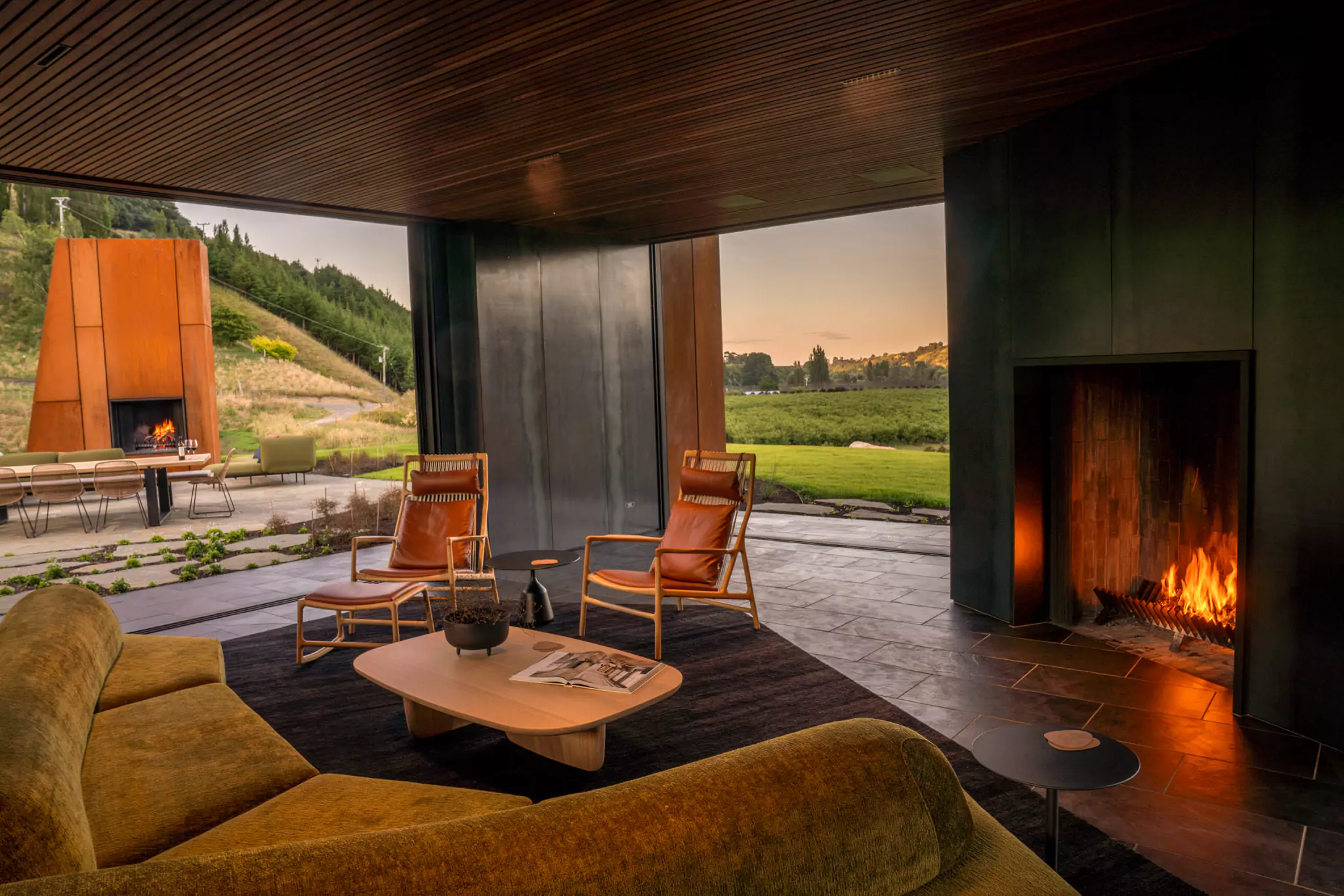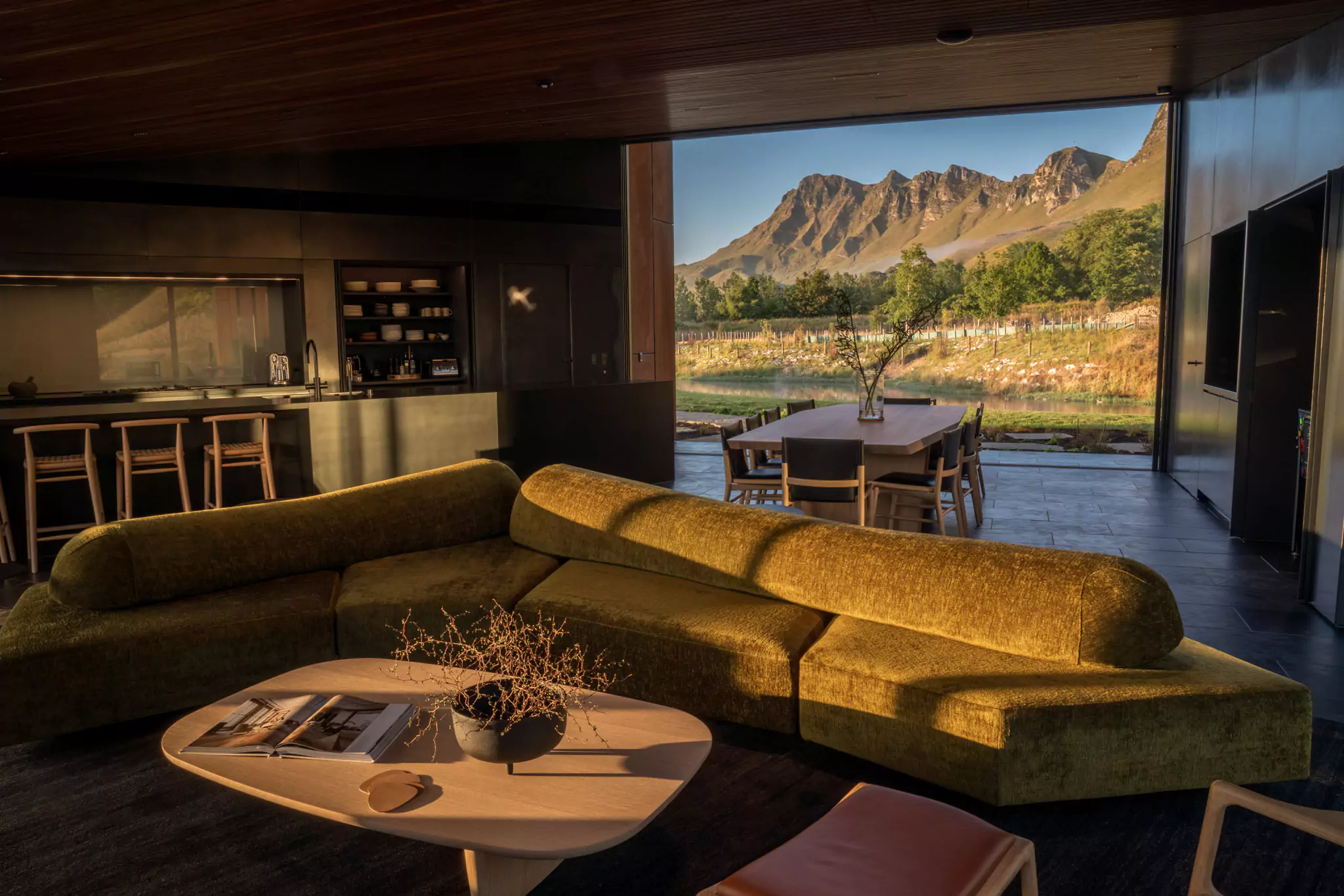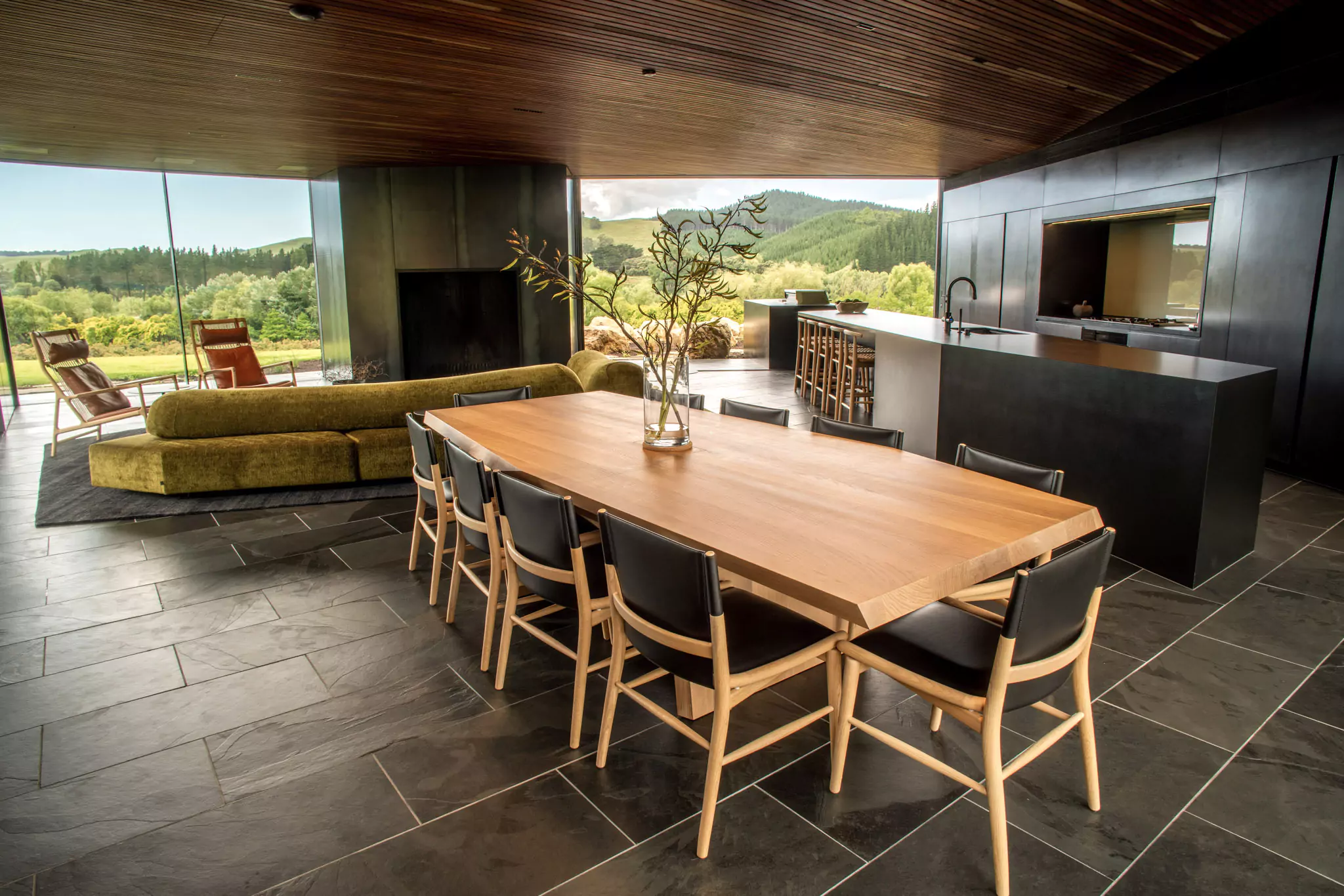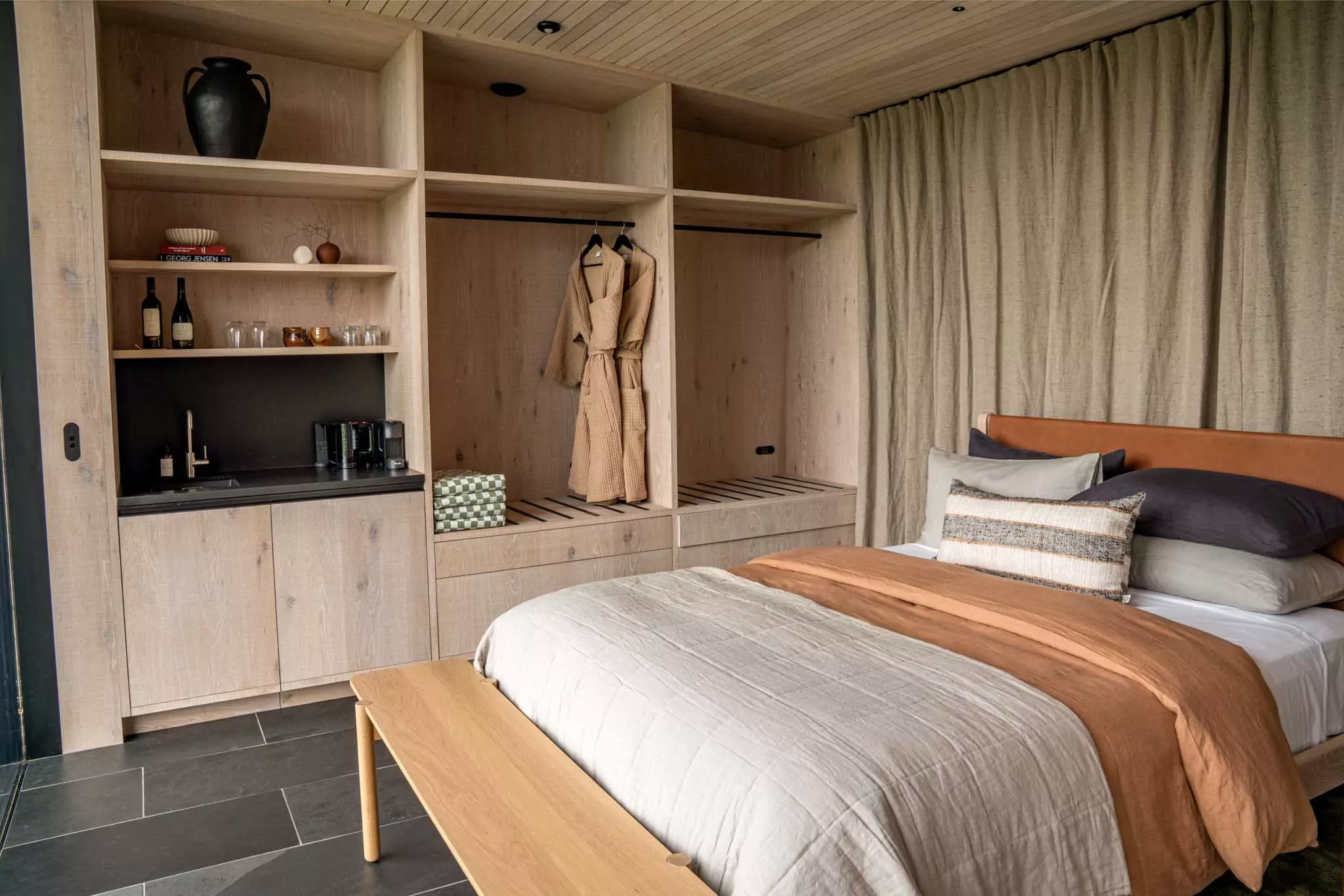 Te Mania by Black Barn is a luxury retreat in the heart of Hawke's Bay, offering stunning views, exquisite design, and exceptional service. Relax in the enchanting Te Mania room, enjoy the outdoor hot tubs, and explore the nearby wineries and restaurants.
Te Mānia is a stunning property that offers unparalleled luxury, and comfort in the heart of Hawke's Bay, one of the world's great wine regions. Te Mānia means "the enchantment" in Māori, and you will be enchanted by the breathtaking views, the exquisite design, and the exceptional service that await you at this exclusive retreat.
Te Mānia consists of three separate buildings: the Te Mānia room, a spectacular space for relaxing, socialising, and dining; and two sleeping houses, each with two private ensuited bedrooms.
The Te Mānia room features enormous glass doors and open fires inside and out, creating a seamless connection with the surrounding landscape. You can enjoy panoramic views of the iconic Te Mata Peak and the magical Tuki Tuki Valley from every angle. The sleeping houses are located away from the Te Mānia room for extra privacy and tranquility. Each sleeping house has its own outdoor hot tub, where you can soak in the warm water and gaze at the stars.
A serene stay
Te Mānia can accommodate up to eight guests in four spacious and comfortable bedrooms, each with its own ensuite bathroom. The bedrooms are located in two separate sleeping houses, which are physically detached from the main Te Mānia room. The sleeping houses are designed to blend in with the natural environment and offer privacy and serenity.
The first sleeping house is situated next to the Te Mānia room and has two bedrooms: one with a king bed and one with a queen bed. The queen bedroom also has two additional single beds that can be used for children or extra guests. Both bedrooms have access to their own outdoor hot tub, where you can relax and enjoy the views.
The second sleeping house is located about 250 meters away from the Te Mānia room and has another two bedrooms: one with a king bed and one with a queen bed. Both bedrooms also have their own outdoor hot tub and a shared lounge area. All bedrooms are equipped with 55" drop down TV's with smart services and SKY TV, Sonos systems, air-conditioning units, dressing rooms, toiletries, and luxurious robes. The bathrooms feature rain showers, heated towel rails, and underfloor heating.
Te Mānia is more than just a place to stay. It is a place to experience the best of Hawke's Bay and New Zealand. You can explore the nearby vineyards, beaches, golf courses, and trails; or indulge in some of the activities that can be arranged for guests include:
Helicopter tours over the region.
Private wine tastings and cellar tours.
Spa treatments and massages.
Cooking classes and demonstrations.
Cultural tours and experiences.
Te Mānia is a retreat that will captivate your senses, inspire your imagination, and rejuvenate your soul. It is a retreat that you will never forget.
Season dates, rates and minimum night stay requirements may apply. Please contact one of our team for accurate availability and quotes.
Read more
Read less
Air Conditioning
Fitness / Gym
Heating
Heli-Pad
Jacuzzi / Hot Tub / Spa
Kitchen
Media / Cinema Room
Mountain View
Wi-Fi
Indoor Fire
Outdoor Fire
Coffee Machine
Tennis Court
Sleeping House 1
Bedroom 11 x King bedroom with en-suite
Bedroom 21 x Queen bedroom with en-suite (has 2 additional single beds)
Sleeping House 2
Bedroom 1 1 x King bedroom with en-suite
Bedroom 21 x Queen bedroom with en-suite (has 2 additional single beds)
Standard Inclusions
A welcome dinner platter of locally sourced, artisan supplies with Black Barn Sparkling Rose
Daily Housekeeping
Daily breakfast prepared fresh in-house by our chef
Private in-house 5-course dinner with premium wine matches
Black Barn Bistro dining experience for either lunch or dinner