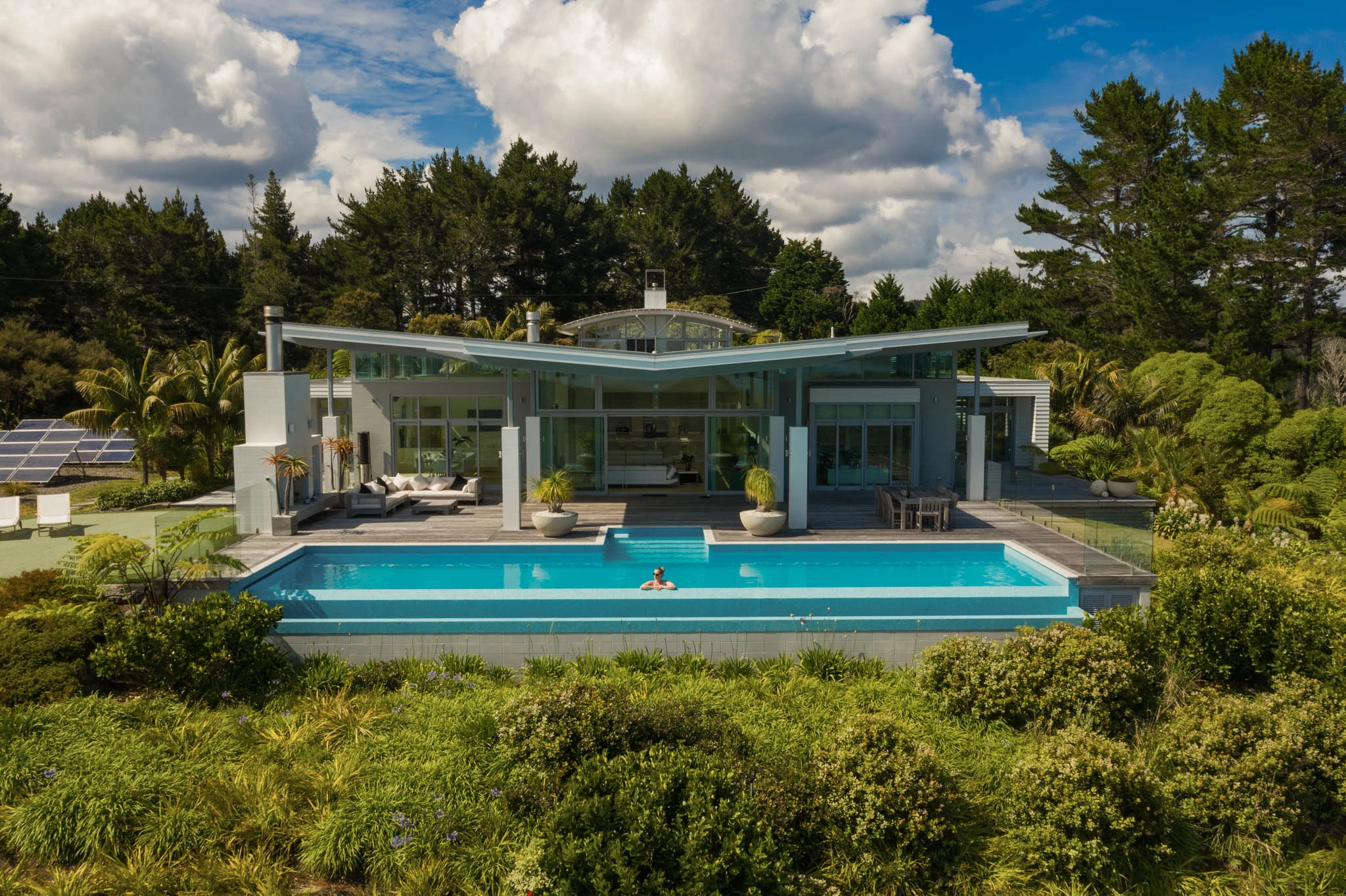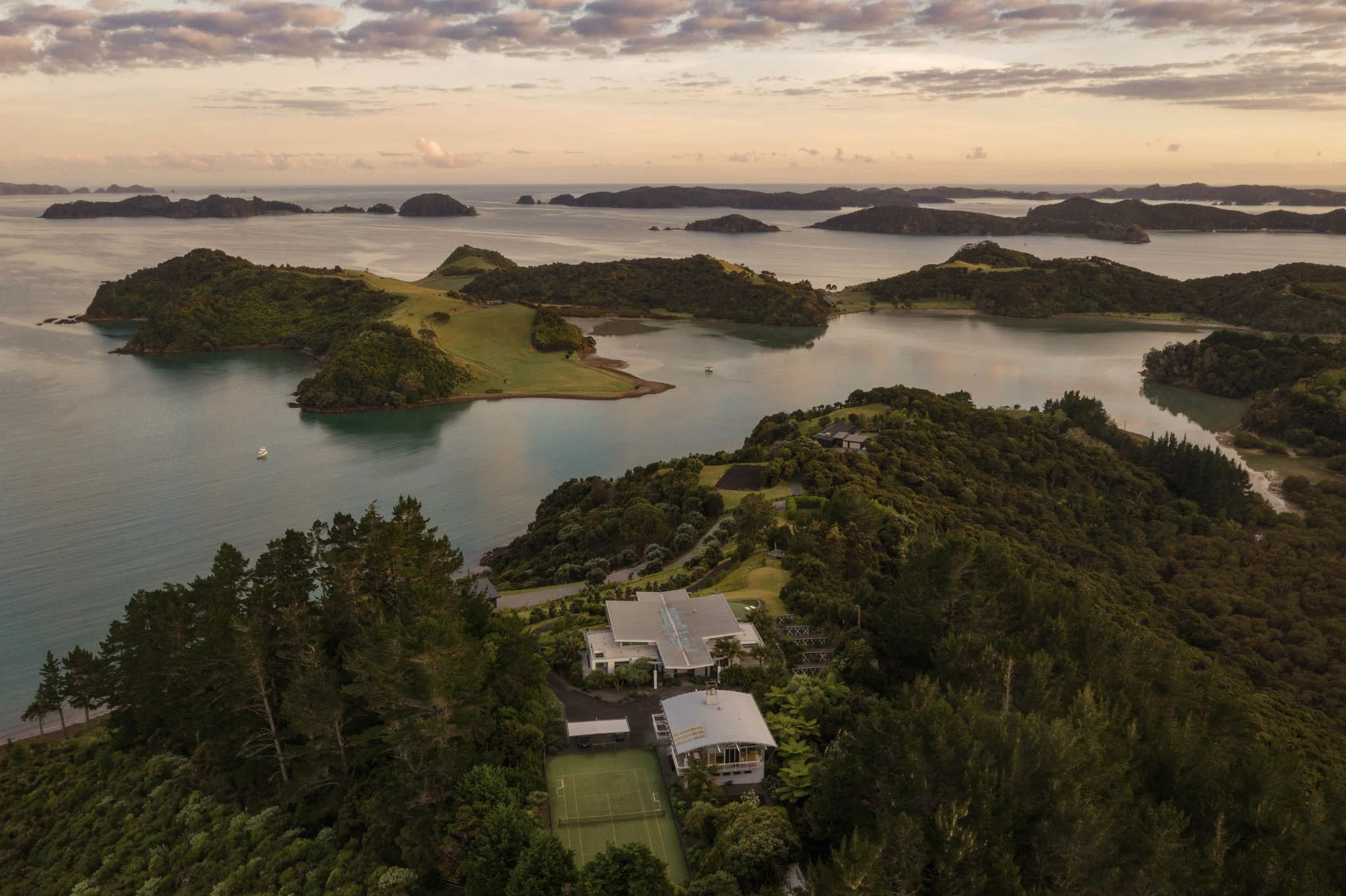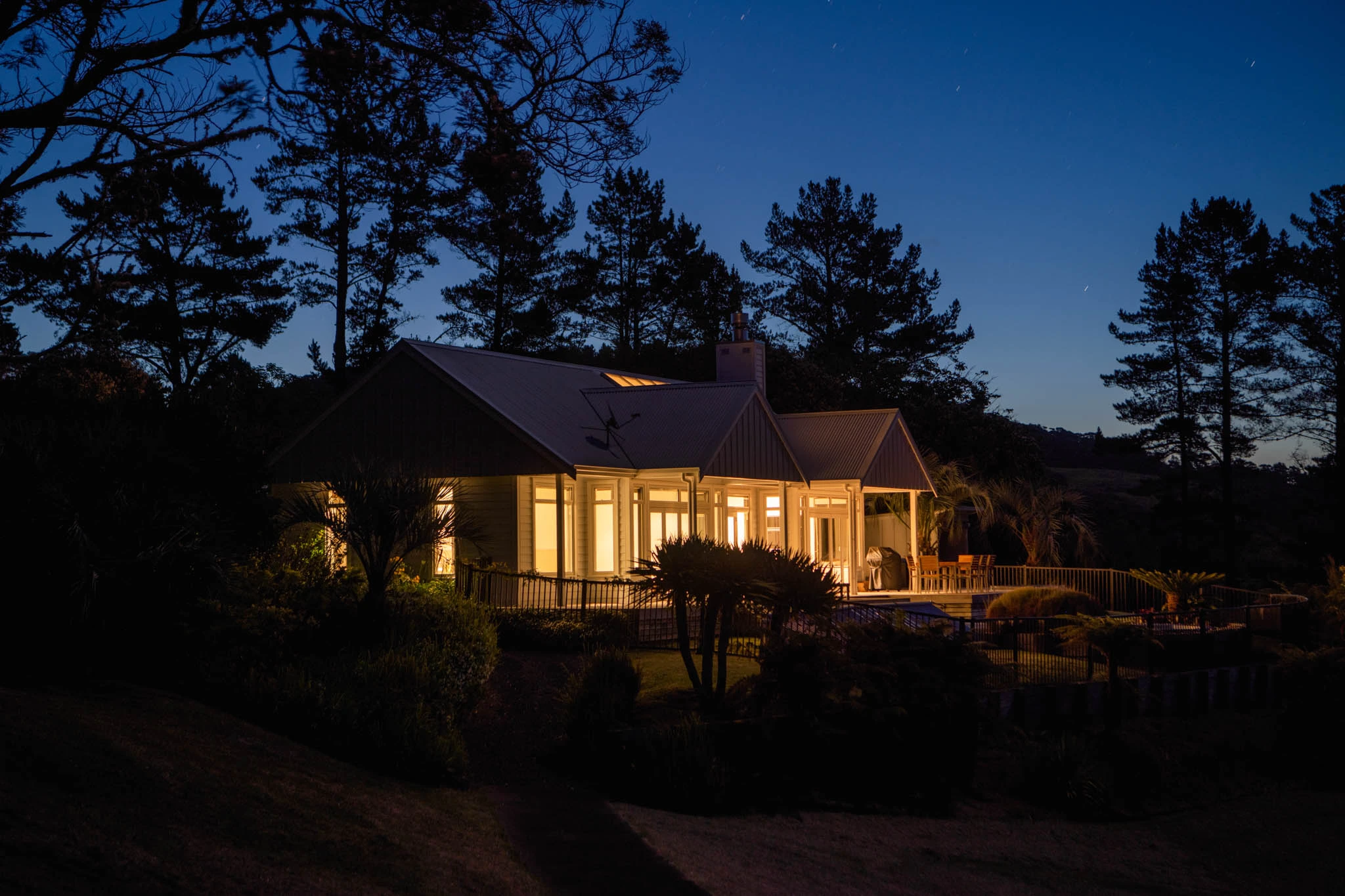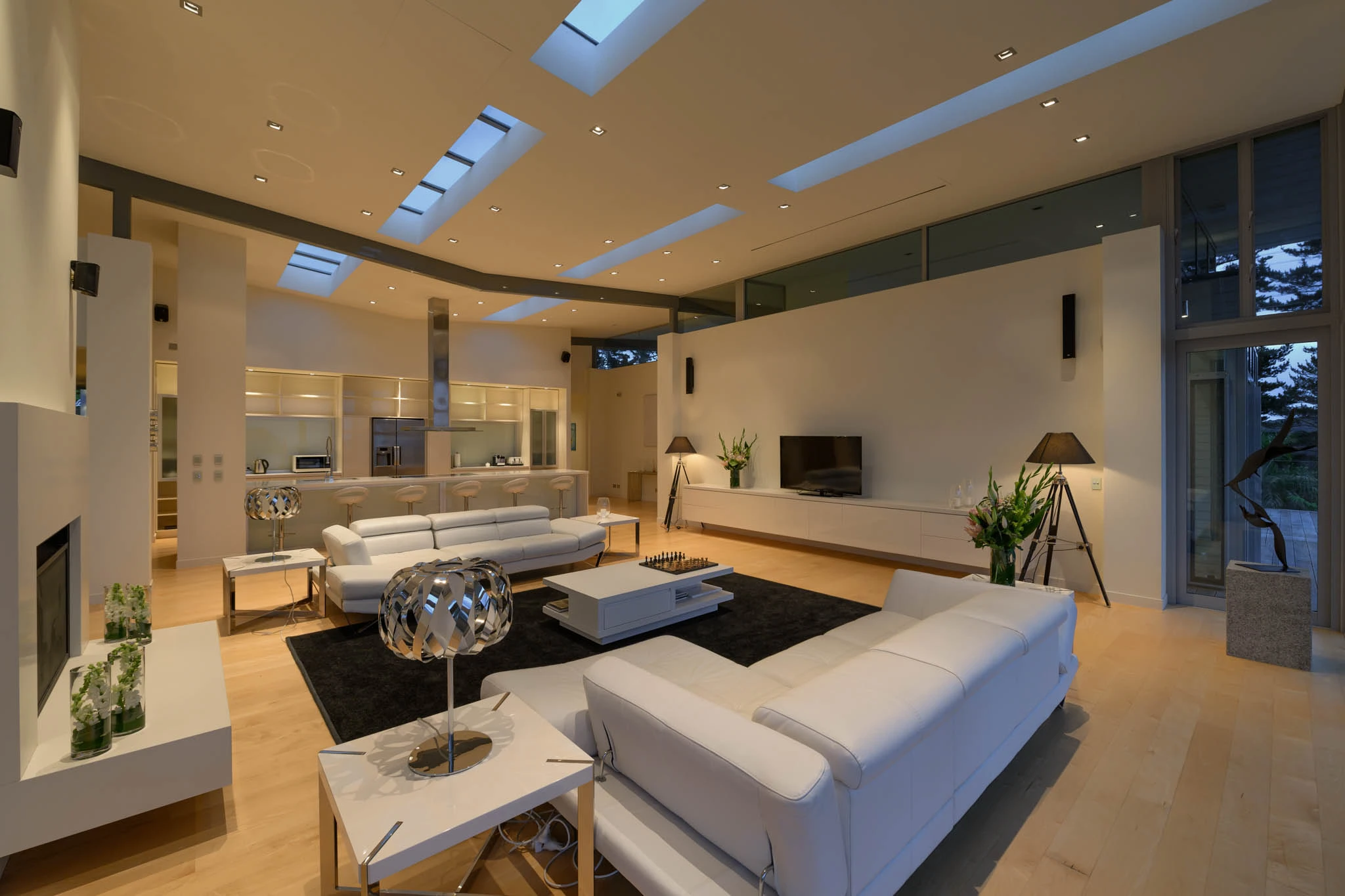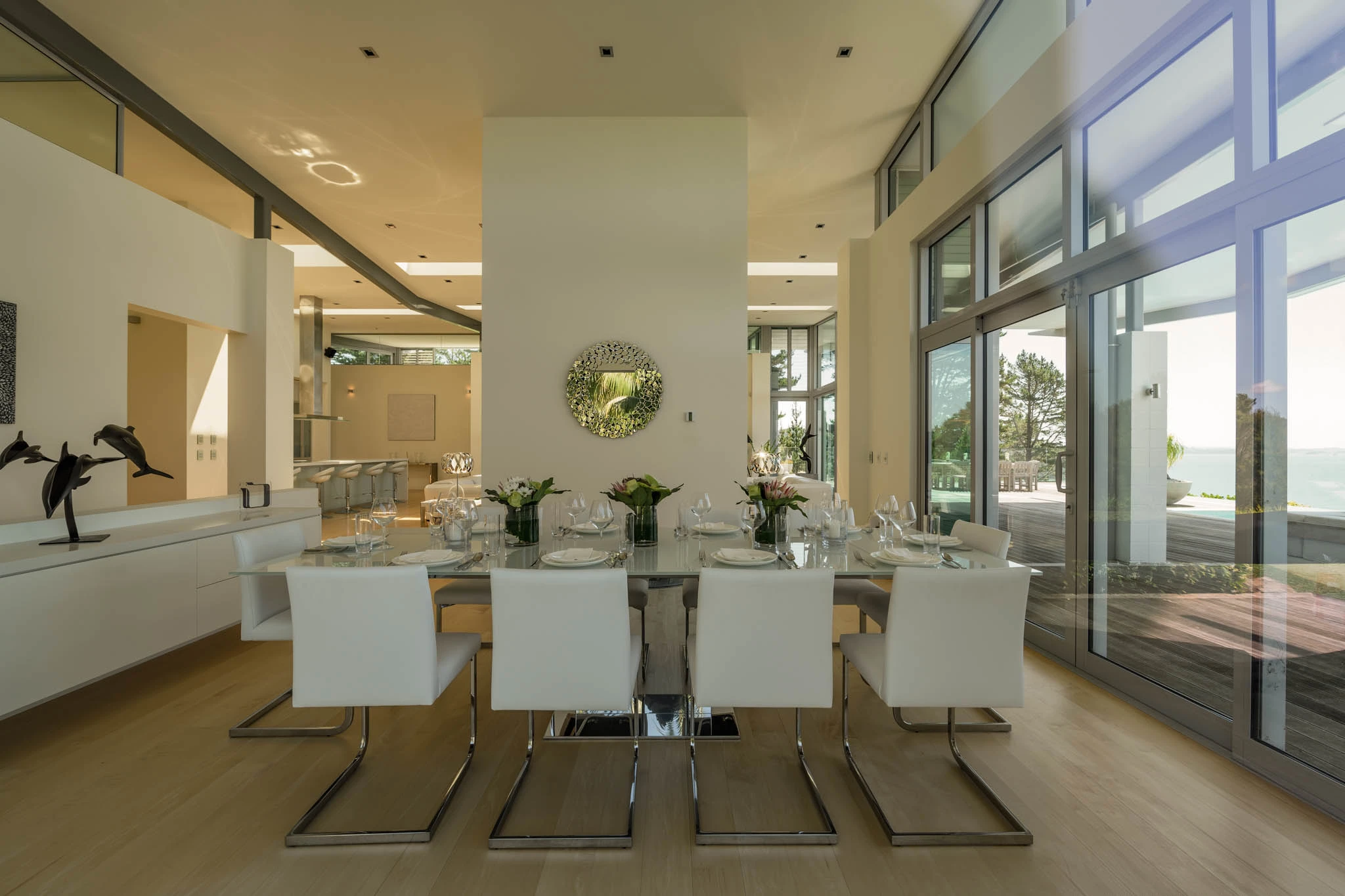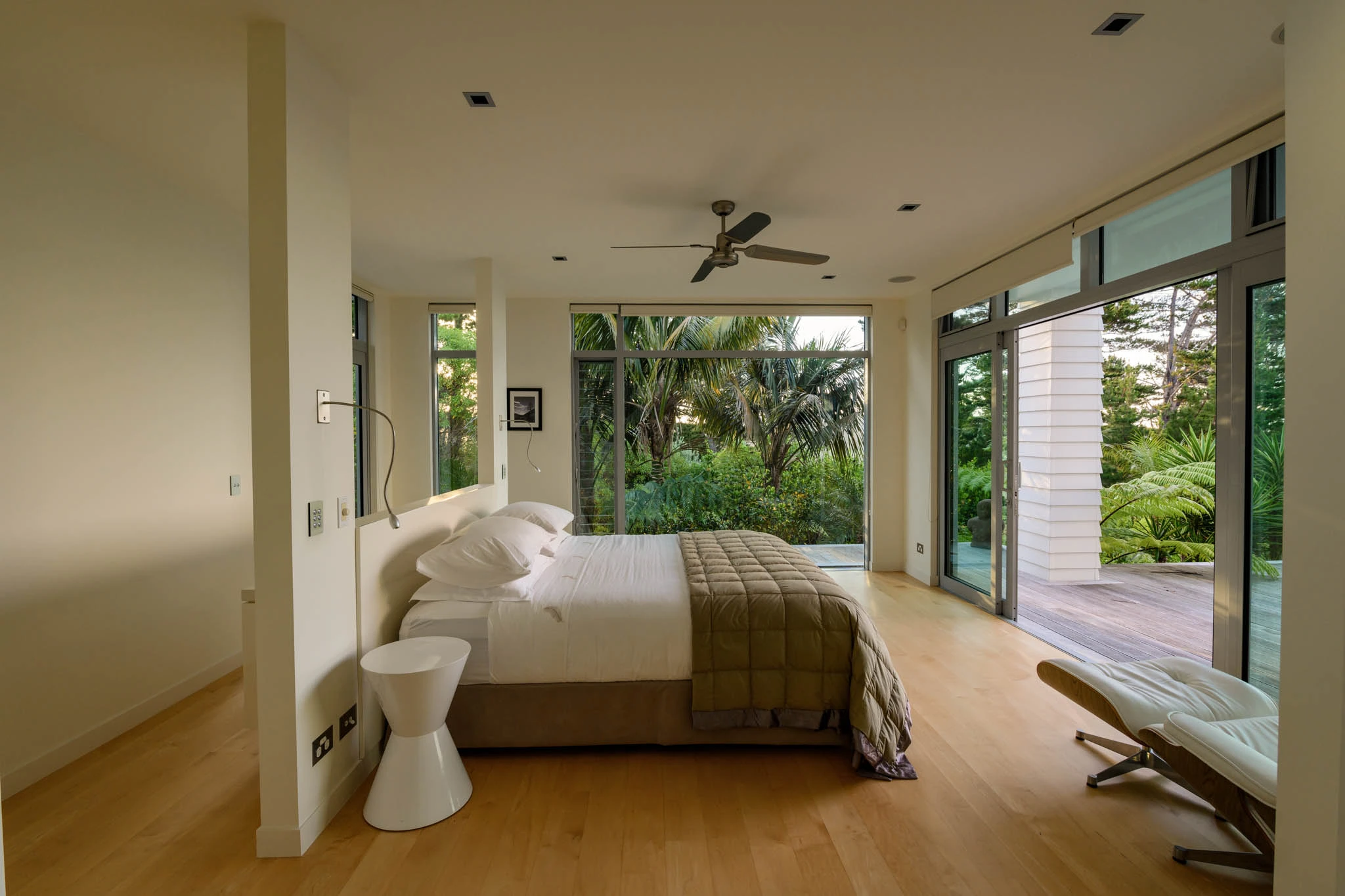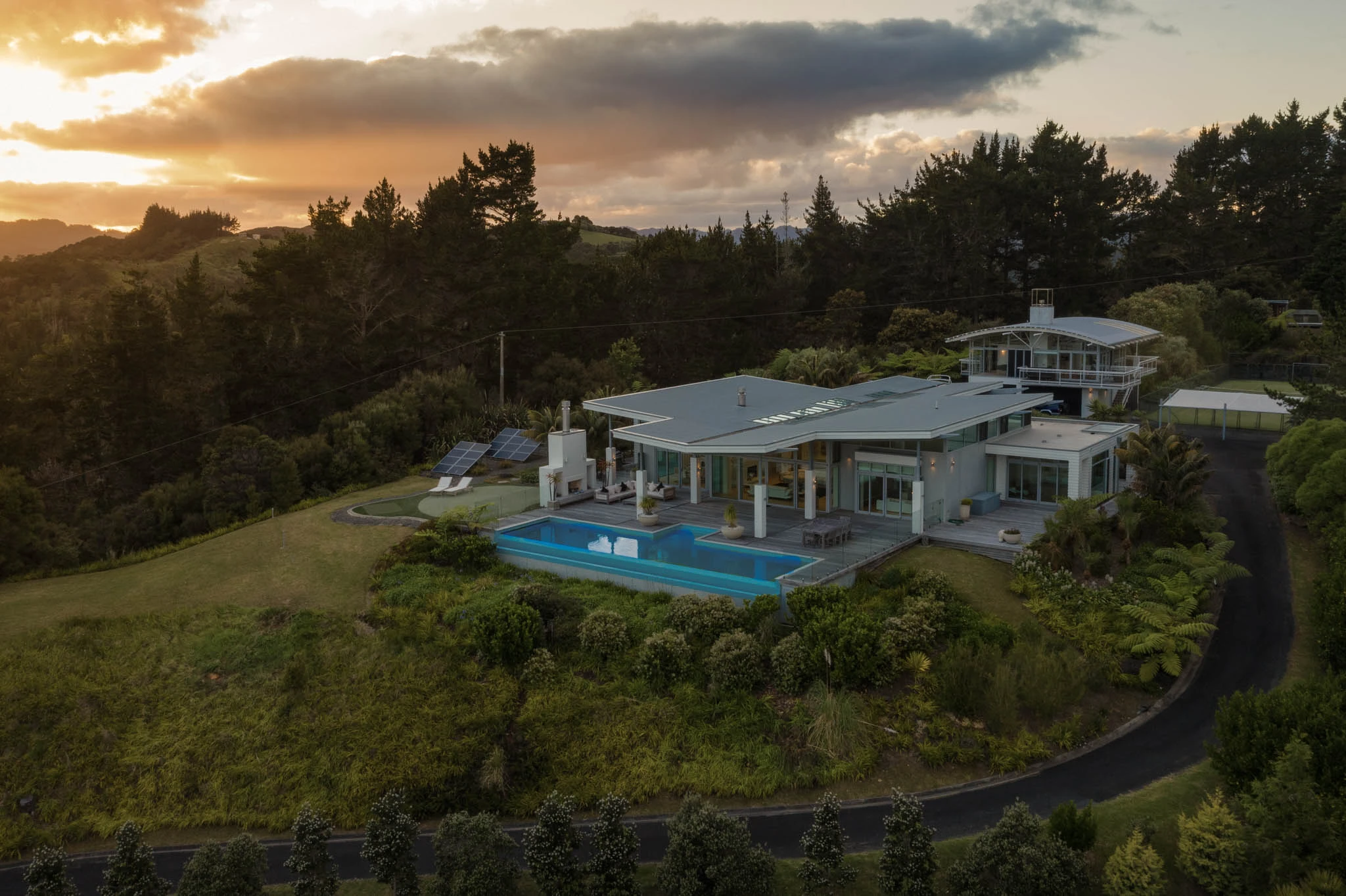 Bay of Islands
Tarapunga Villa, Paroa Bay
6
3
3
Tarāpunga villa is a privately indulgent experience of tasteful luxury that must be seen to be believed
Tarāpunga is the premier villa on the Paroa Bay Winery property. Boasting a unique perspective overlooking Paroa Bay itself and the wider Bay of Islands, the villa is aptly named after the local seabirds who frequent the area — with its architecturally designed roof paying homage to the soaring wings of the Tarāpunga.
From the meticulously landscaped gardens to the curated artwork adorning the walls, every aspect of the residence is furnished with the utmost attention to detail and luxury. With complete consideration given to the environment, the villa's incredible views are an inherent part of the building's design.
Sweeping windows and doors opening onto an expansive entertaining area with 17m heated infinity pool that drops off into the horizon, creating continuity between ocean, sky, and abode. The amenities at Tarāpunga are all-encompassing — tennis and badminton courts, sauna, spa, pétanque area, gourmet kitch­en, golf putting and driving areas, home theatre, private boat charters available directly from the bay, and a deep-water boat mooring — all finished to the highest quality and featuring top of the line equipment, this is the ideal space for both recreation and relaxation.
Surrounded by New Zealand's striking natural beauty, our Tarāpunga villa is a privately indulgent experience of tasteful luxury that must be seen to be believed.
Weka (add-on)
Weka is a beautifully contemporary, light-filled villa that sits among the trees just 20m behind Tarāpunga. Designed as the perfect adjunct to the larger villa, Weka is the ideal quarters for guests, staff, or young people. The residence features two bedrooms, one bathroom, indoor and outdoor seating areas, a lovely indoor fireplace, and is furnished in the same refined manner as our other villas at Paroa Bay Winery.
To preserve our guest's privacy this villa is only available for booking in combination with Tarāpunga.
Read more
Read less
Heated Swimming Pool
Jacuzzi / Hot Tub / Spa
Media / Cinema Room
Ocean View
Balcony
Heli transfers available
Laundry Facilities
Private Garden
BBQ
Coffee Machine
Golf Course
Outdoor Fire
Breakfast Included
Gated entry
Indoor Fire
Personal Chef available
Wi-Fi
Jetty
Sauna
Swimming Pool
Tennis Court
Tarapunga Villa
Bedroom 1King + en Suite
Bedroom 2King + en Suite
Bedroom 3King + en Suite
Weka Bedroom 1King + shared bathroom
Weka Bedroom 2King + shared bathroom