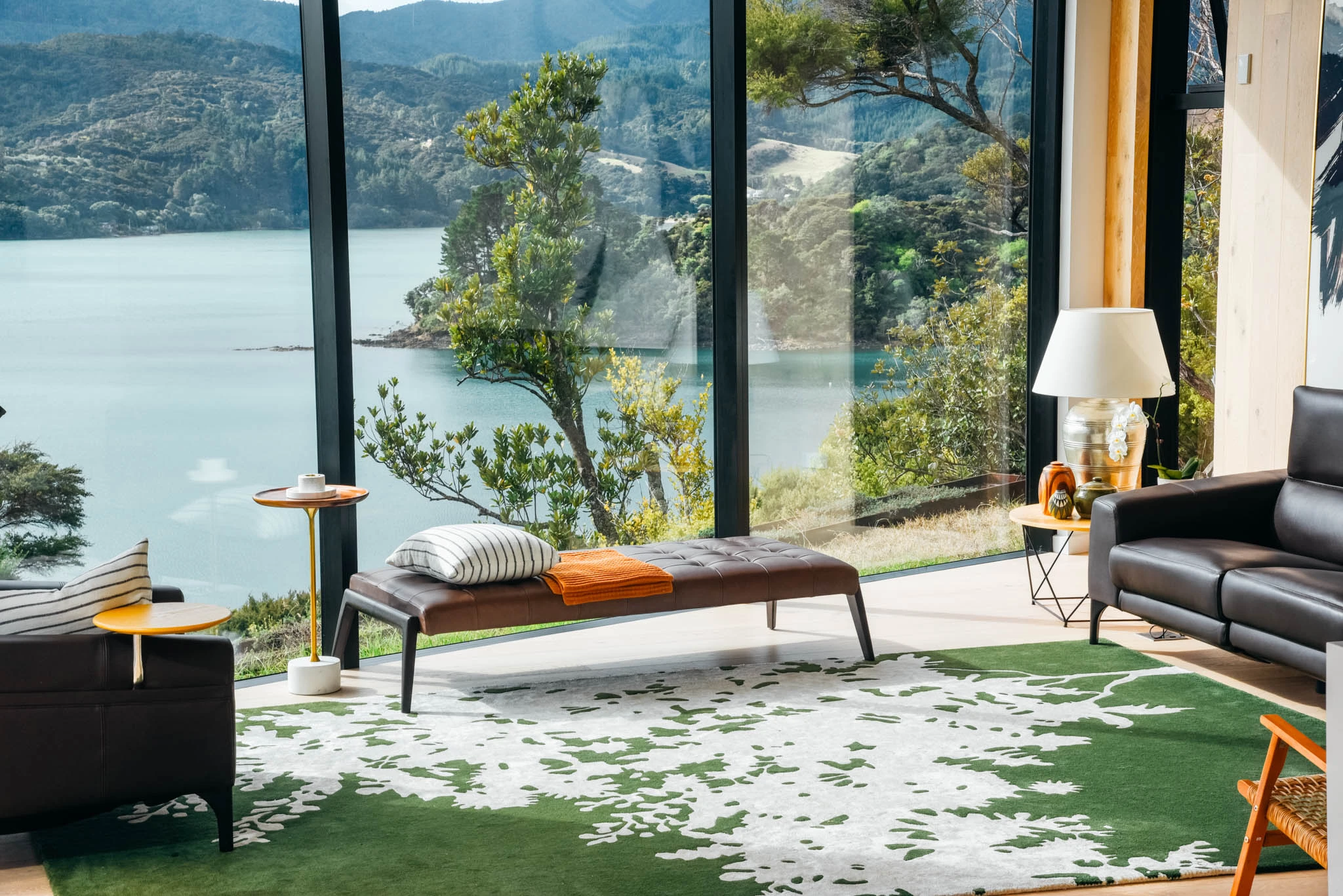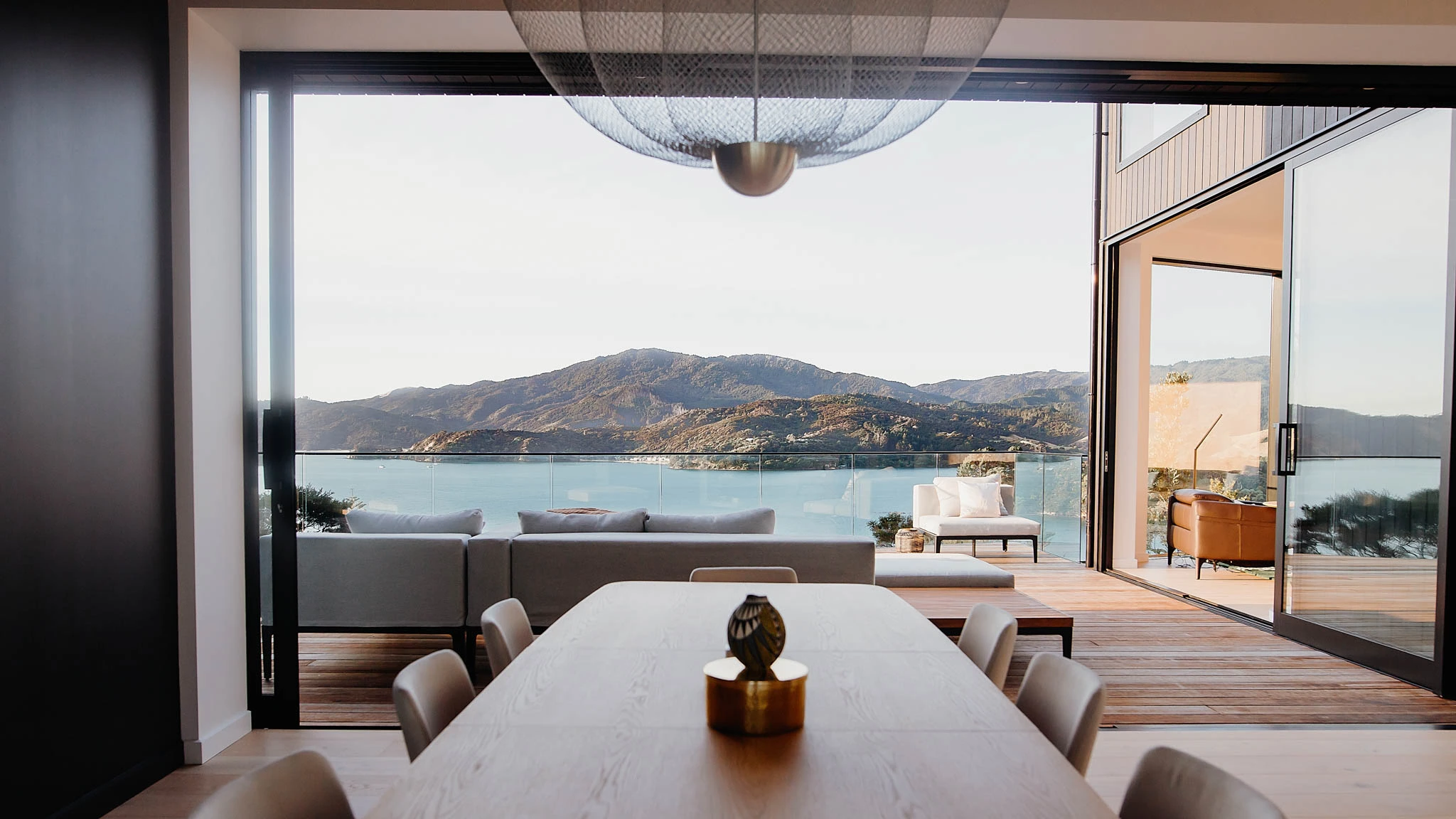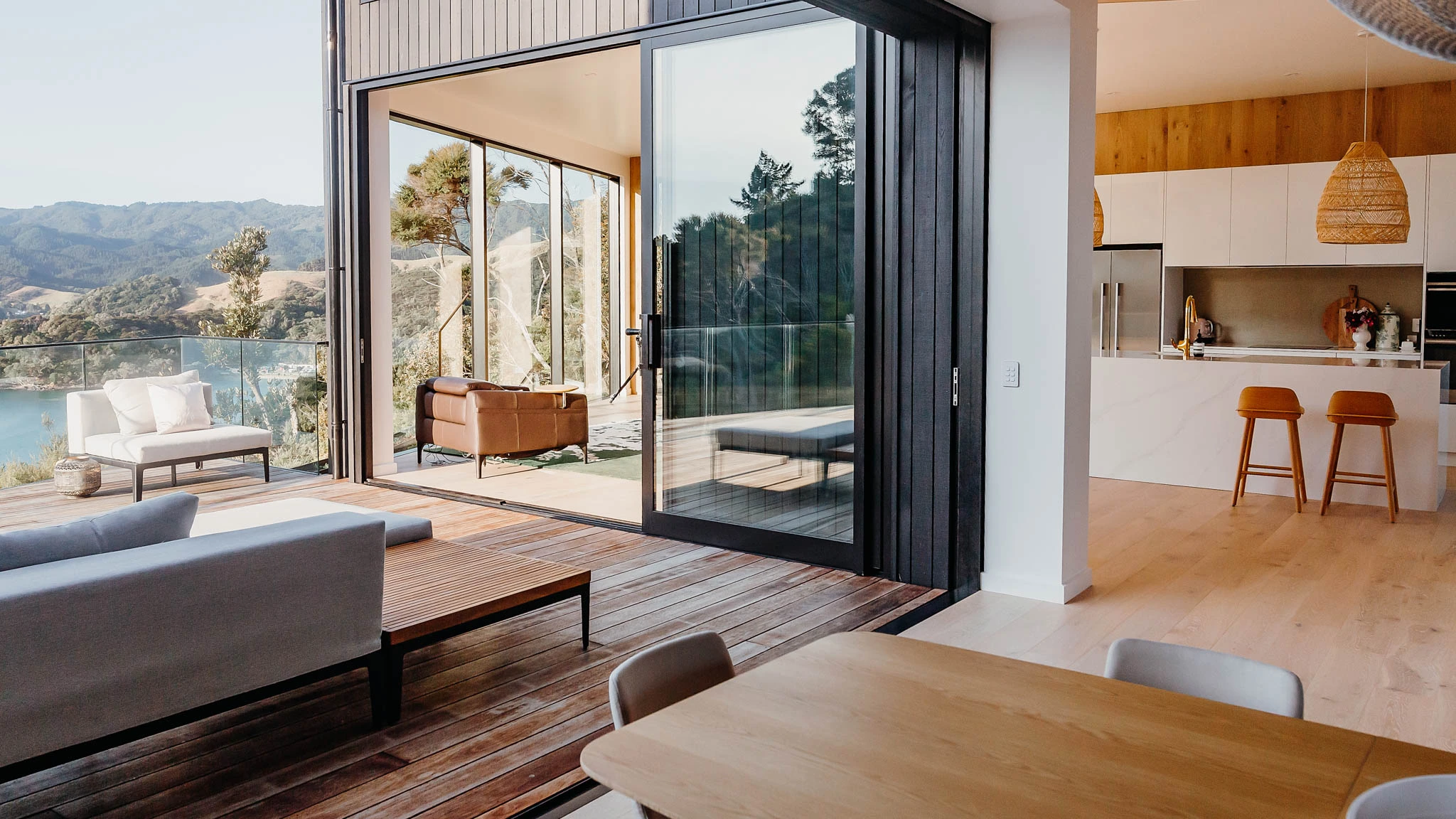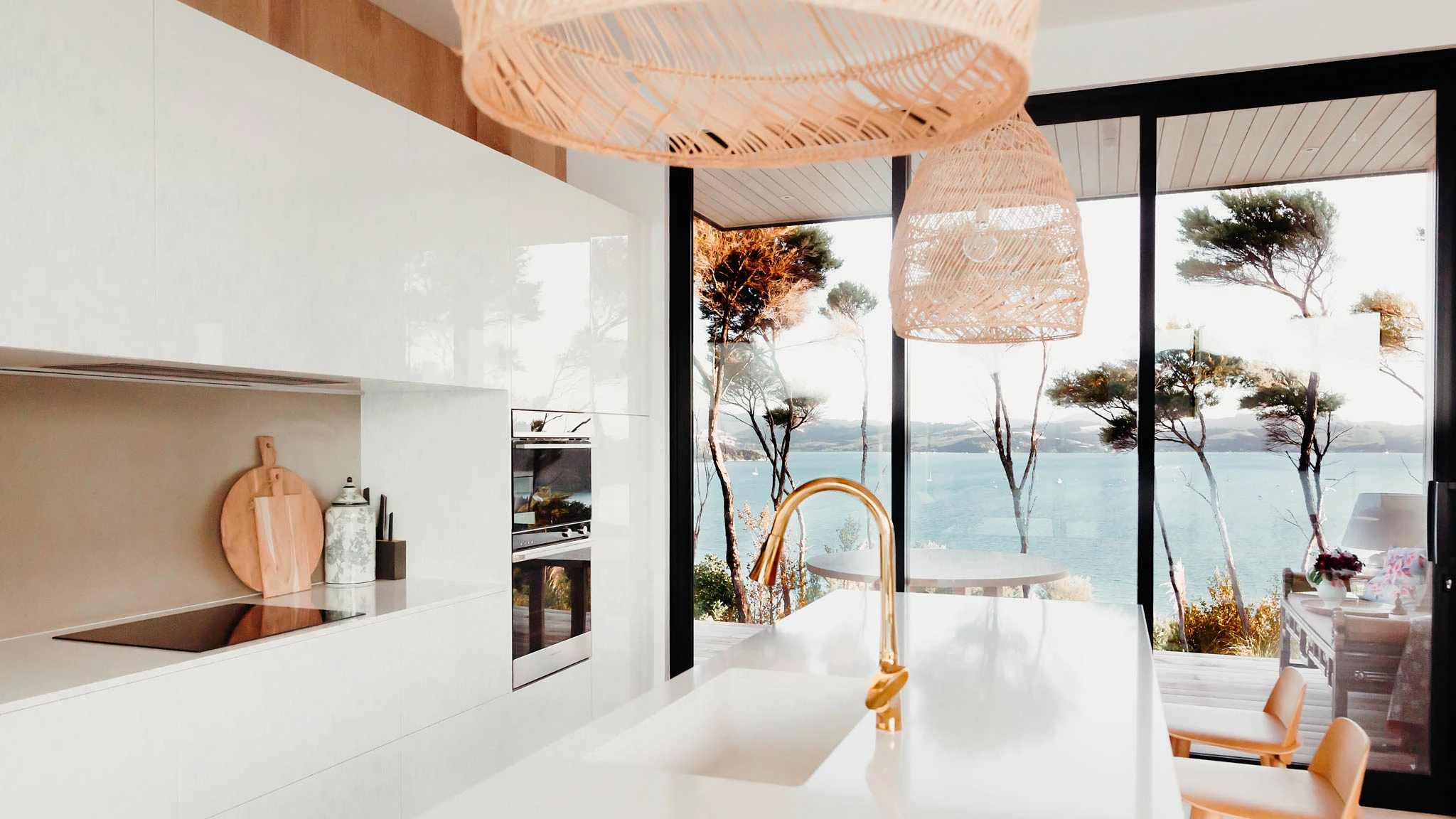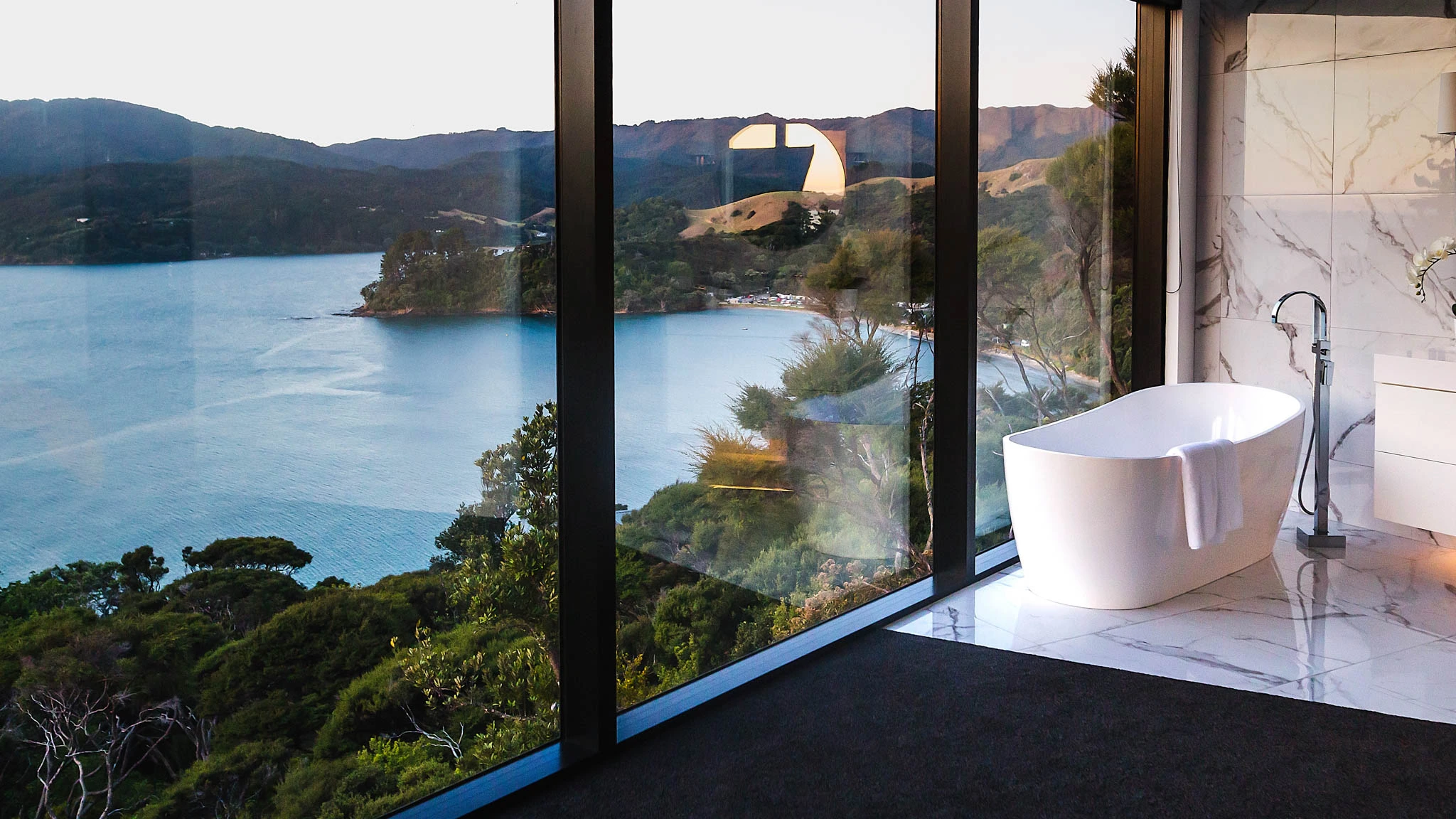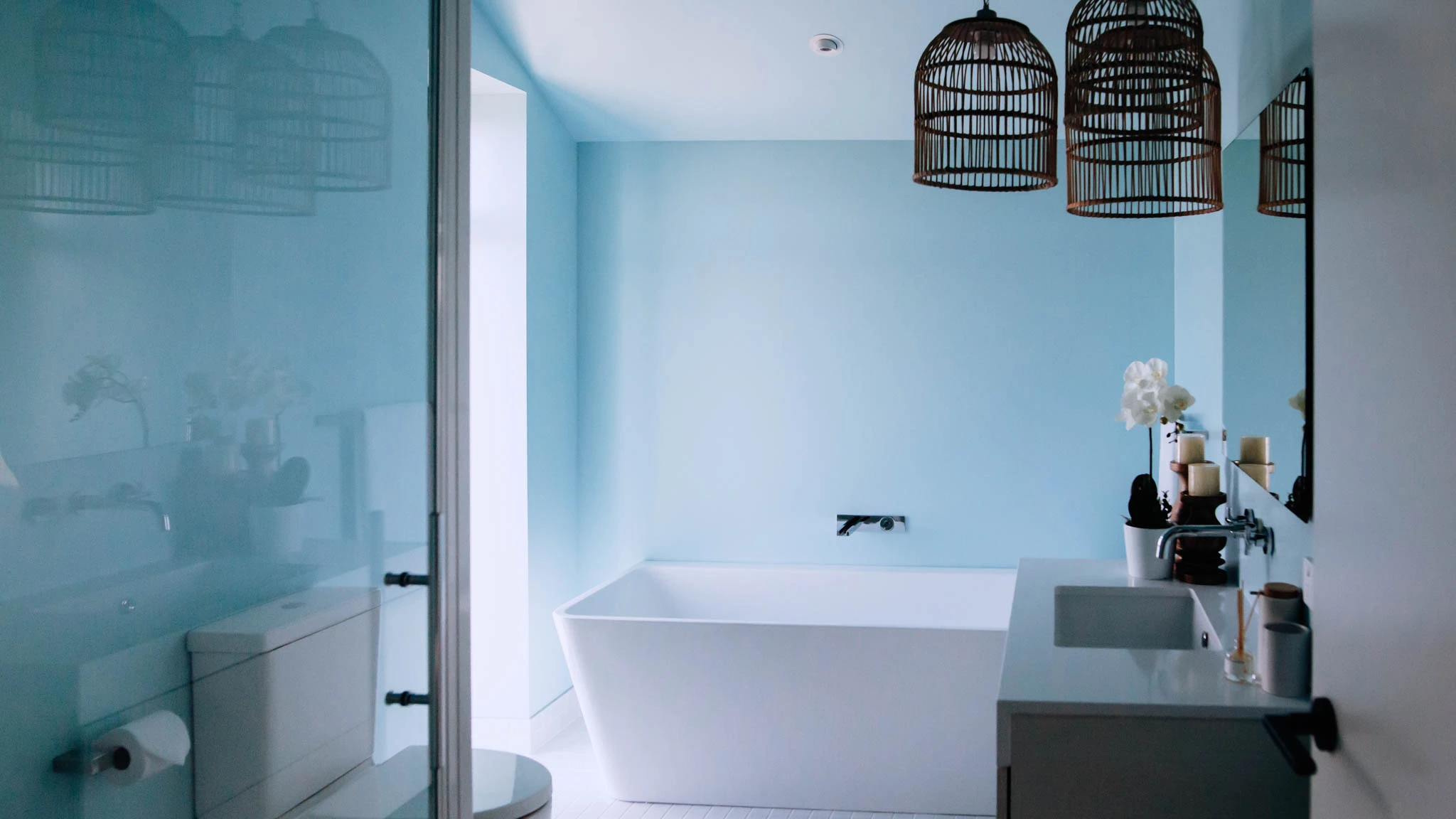 Coromandel
Idle Pursuits, Coromandel
9
5
4
Enchanting Escapes: Discover Elegance, Harmony, and Adventure in the Coromandel Peninsula
Idle Pursuits, an exquisite vacation rental nestled in the heart of the breathtaking Coromandel Peninsula in New Zealand. Offering a captivating blend of ocean views and mountain vistas, this stunning property sets the stage for an unforgettable luxury getaway. Immerse yourself in the beauty of this idyllic location and indulge in the ultimate escape from the ordinary.
Step inside and discover a world of elegance and comfort 
Idle Pursuits has award-winning interior design featured in NZ House & Garden Magazine. Adorned with modern minimalist styling, this inviting space beckons you to relax and unwind. The open-plan design seamlessly connects the indoors with the outdoors, allowing for a harmonious flow that creates a sense of serenity.
Adjacent to the living area, the dining space features a large table that can comfortably accommodate up to ten people. Gather your loved ones and savor delectable meals while sharing cherished moments together.
A calming retreat
Idle Pursuits boasts five luxurious bedrooms, each adorned with contemporary minimalist décor. The master bedroom, located on the ground-floor, presents a serene sanctuary with a king-size bed, a walk-in wardrobe, and awe-inspiring ocean views. The four additional bedrooms, situated on the first floor, offer a peaceful ambiance, ensuring a restful night's sleep for everyone. 
This villa is ideal for families, as 2 of the rooms are split off into a kids wing, with a shared bathroom and tv room.
Seamless Harmony Between Nature and Design
As you step outside, be greeted by a captivating outdoor area designed for relaxation and entertainment. Stroll down to kayak at the beach nearby or unwind in the inviting BBQ area, perfect for enjoying al fresco dining and creating lasting memories with family and friends. The seamless flow between the interior and exterior spaces allows you to embrace the stunning surroundings at every turn. Indulge in a sunset Pinot Noir from the open bar while soaking up the scenic views. 
Explore the Enchanting Coromandel Peninsula
Idle Pursuits is ideally located in one of New Zealand's most beautiful areas, the Coromandel Peninsula. Immerse yourself in a wealth of activities and experiences that await you. Embark on invigorating hikes through scenic trails, embark on fishing or paddleboarding adventures, set sail on a luxurious yacht to explore the mesmerizing coastline, or revel in the tranquility of the lush bush walks. Engage in revitalizing yoga sessions or simply unwind on the pristine beaches, basking in the sun and enjoying the soothing sound of the waves. 
Luxury living at it's best 
Arrive in style with convenient access to a nearby helicopter pad, allowing you to embark on breathtaking aerial adventures. For boating enthusiasts, ample space is available to securely park your vessel, providing the freedom to explore the picturesque coastline and nearby beaches. Unwind and savor a selection of fine wines and beers at the open bar, adding a touch of indulgence to your stay. Enhance your experience with our optional dedicated butler service, available at an additional $35 per hour. Immerse yourself in the epitome of luxury, where every moment is tailored to exceed your expectations at Idle Pursuits.
Read more
Read less
Beach Nearby
Garage Parking
Media / Cinema Room
Mountain View
Ocean View
BBQ
Wi-Fi
Heli transfers available
Outdoor Seating
Coffee Machine
Bedroom
Primary SuiteKing size bed + ensuite + walk-in-wardrobe
Bedroom 2King size bed + ensuite + walk-in-wardrobe
Bedroom 3King size bed + ensuite
Bedroom 4Kids wing - 2 x single beds + shared bathroom + kids lounge/tv room
Bedroom 5Kids wing - 1 x single bed + shared bathroom + kids lounge/tv room
Standard Inclusions
Cot & Highchair Available at No Additional Cost
Mineral Water on Arrival & Fresh Flowers
Mid-stay clean on 7+ nights
Daily servicing available at additional cost
Open Bar - Wine, Beer & Non-alcoholic drinks
Coffee & Tea with Organic Milk
Private chef available at additional cost
Space to park small boat on site - ramp in the bay 3 minutes from house