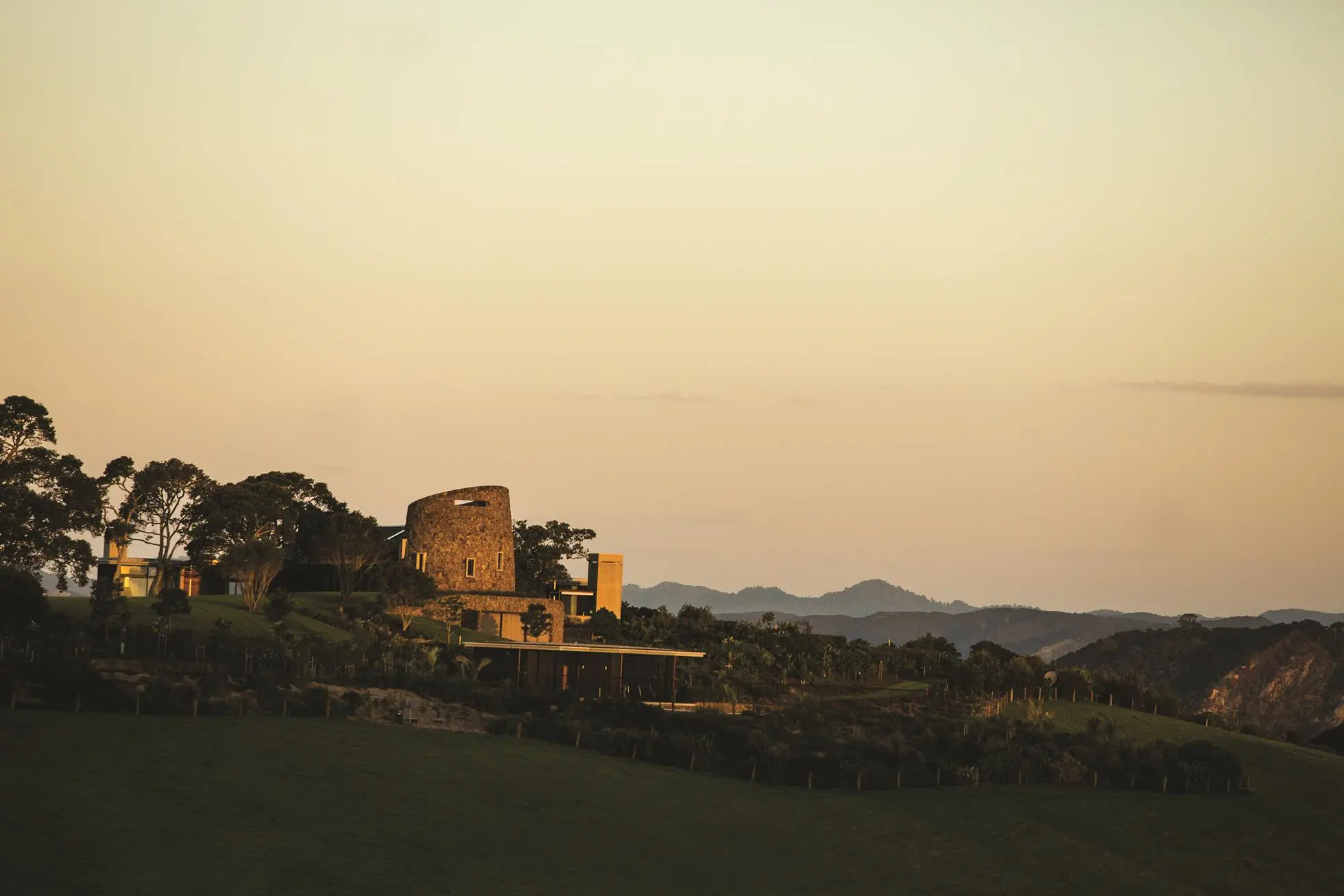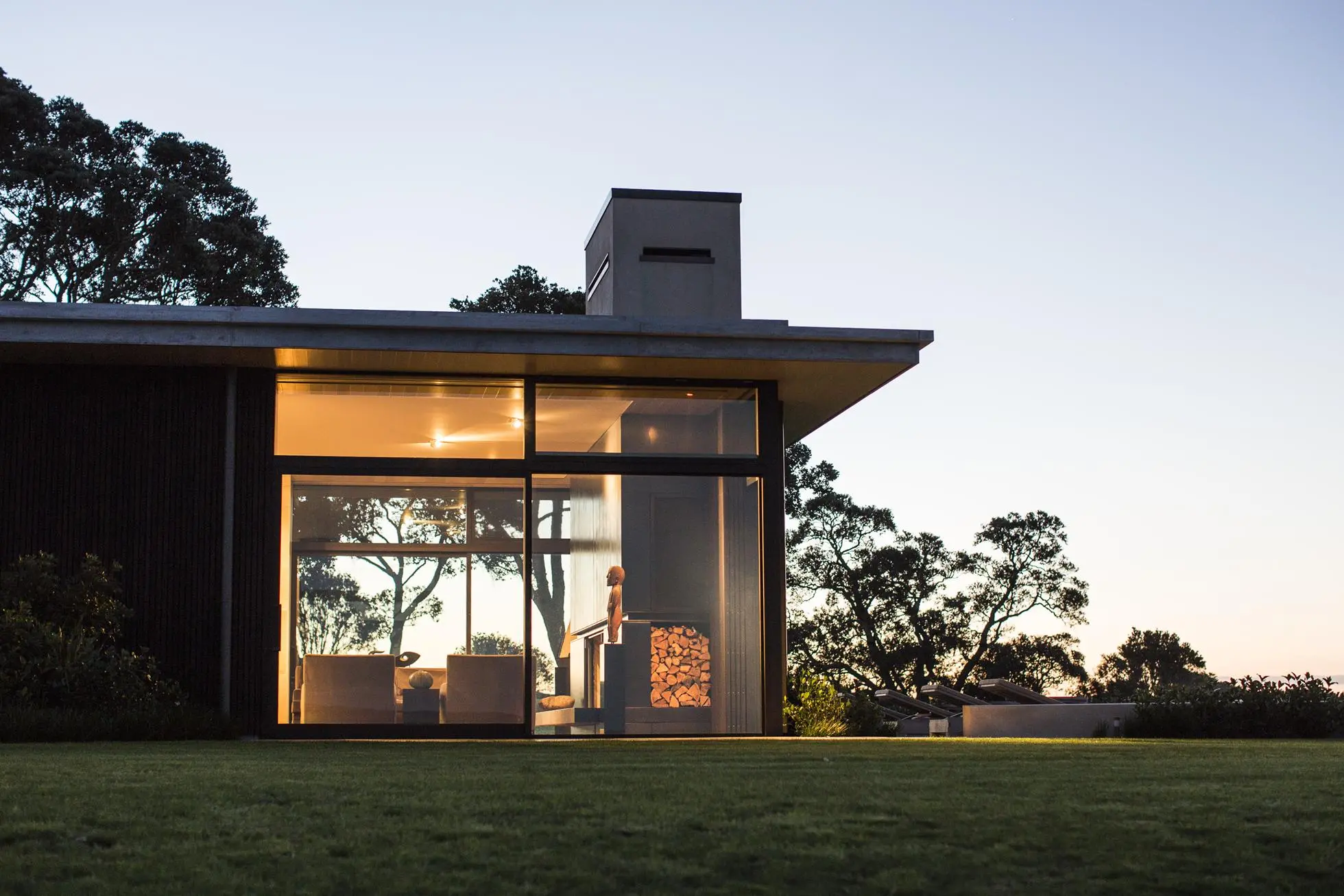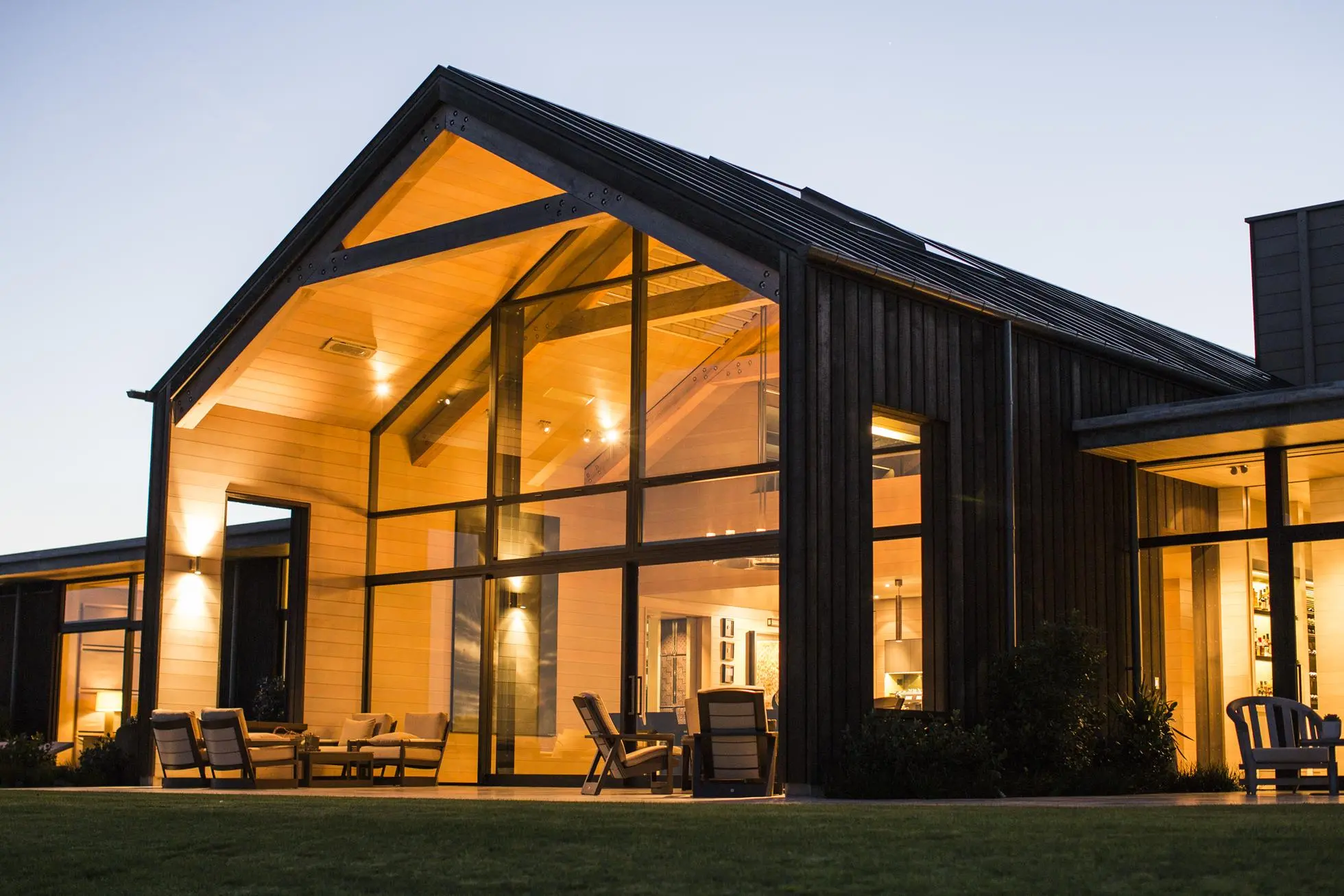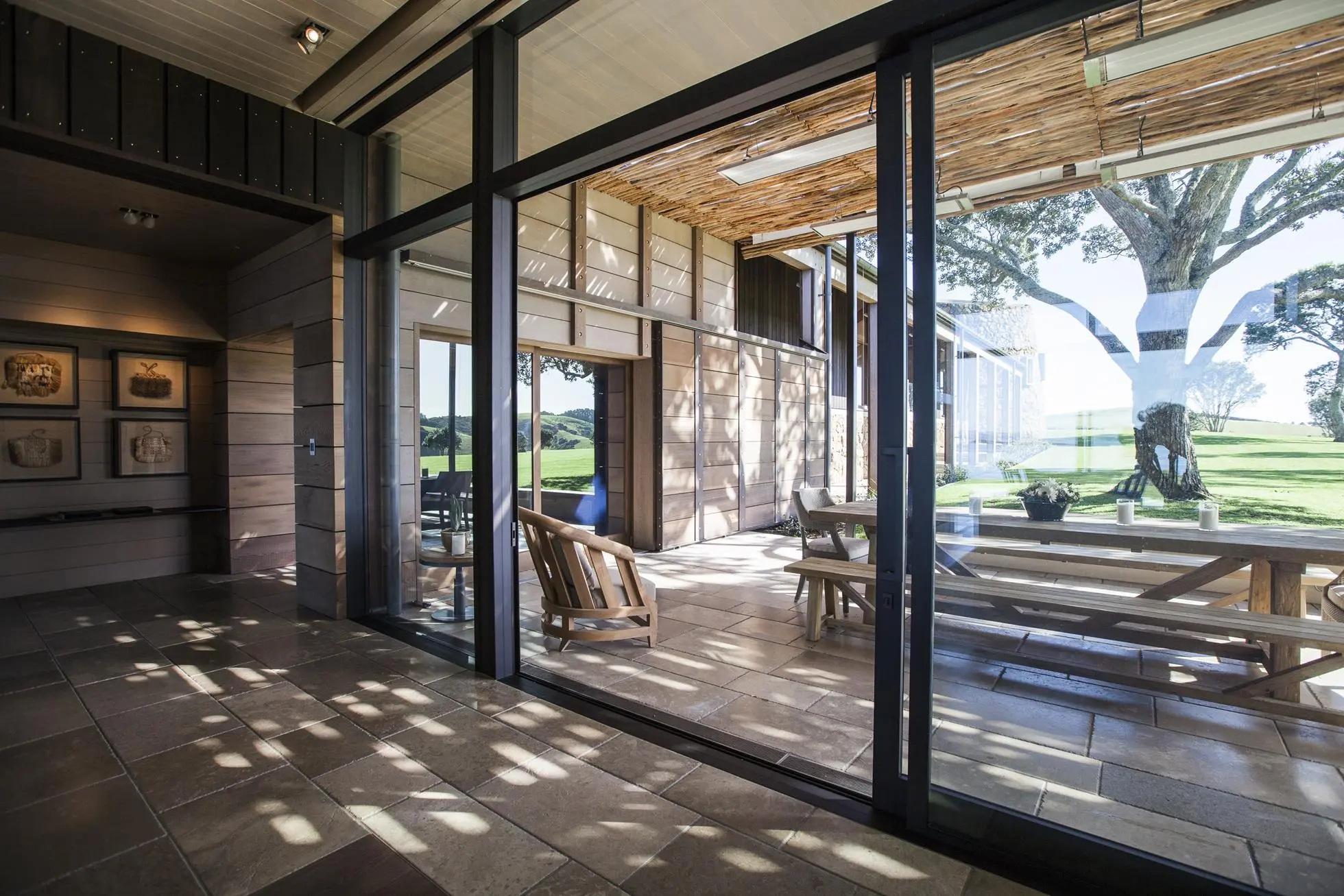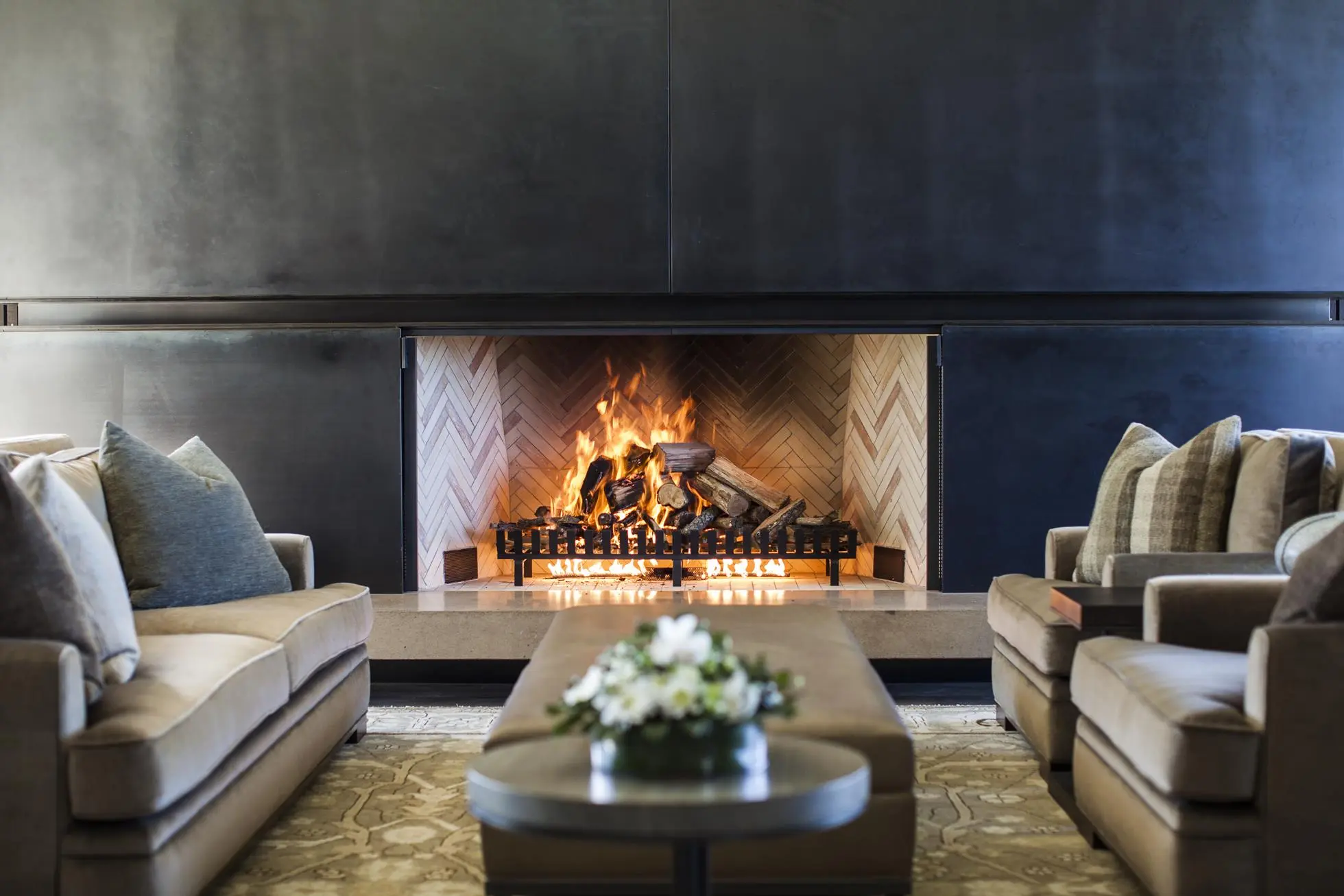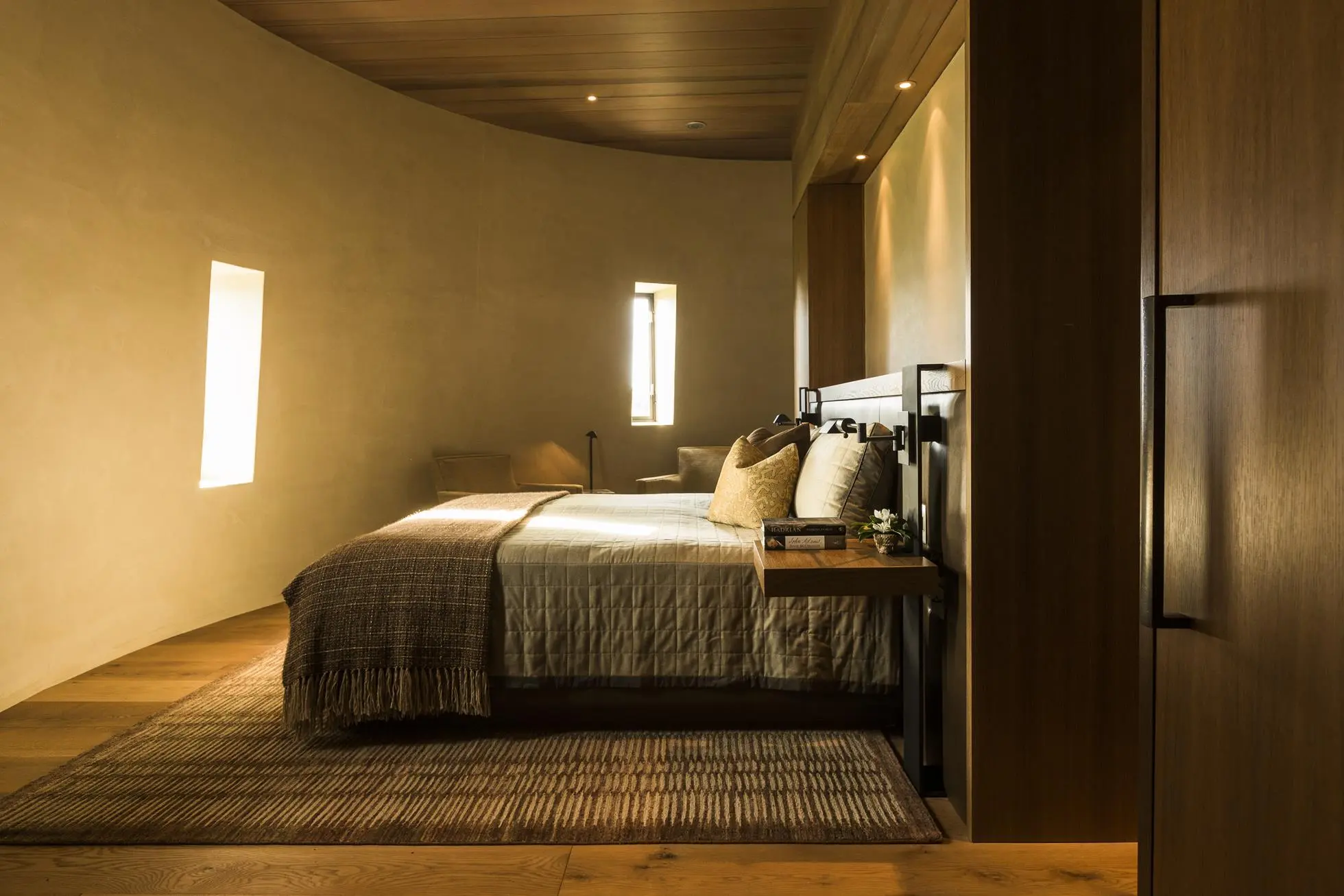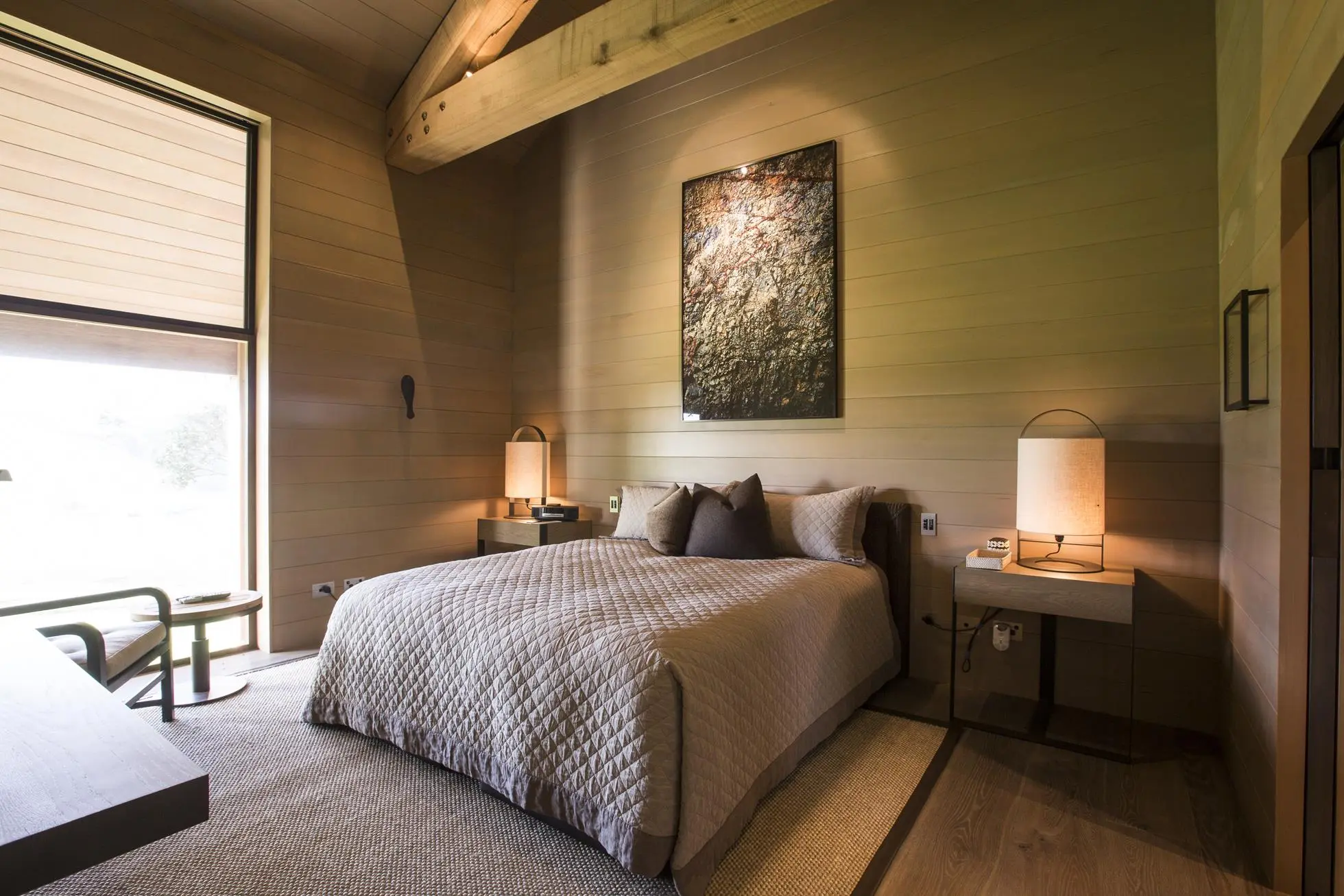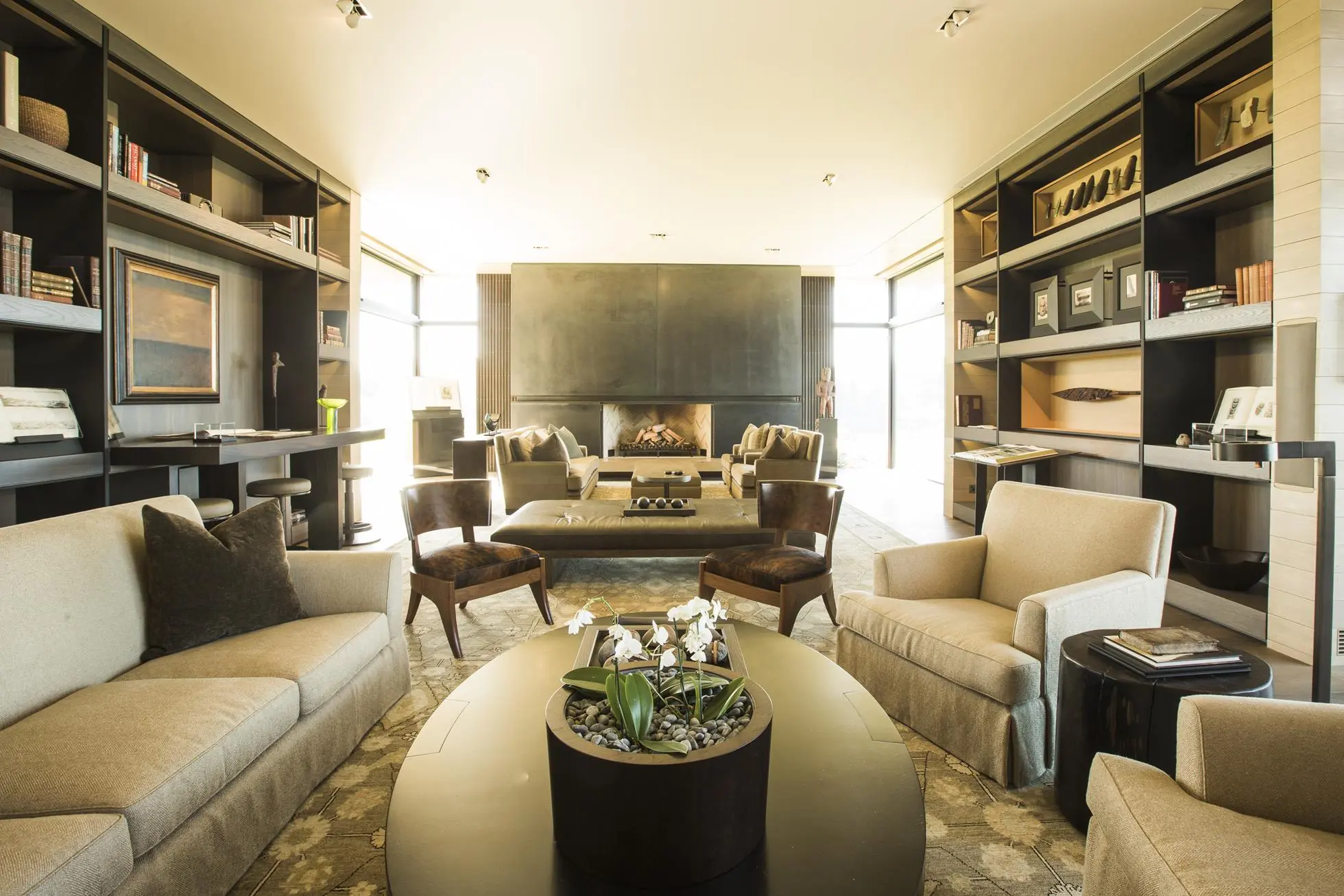 Bay of Islands
Cooper Residence, The Landing
10
5
5
Sitting on a headland site with 360-degree views of the surrounding ocean and countryside, this magnificent house is decorated and detailed to the very finest standards.
An Impressive Retreat Designed To Presidential Standard
From the dramatic entrance lobby with its powerful artwork to the lofty barn-style kitchen and dining space, the initial experience is one of impact and scale. Elsewhere, the house is broken into comfortable spaces and intimate corners, places to discover, explore, interact or sit and enjoy different aspects of the spectacular outlook.
Five luxurious bedroom suites, each with its own distinctive theme and character, sleep 10-12 guests. The house and its grounds provide a range of versatile entertainment and hospitality spaces, including a large lounge with fireplace, a private library/study, wine cellar and spacious indoor and outdoor dining and catering areas.
The Cooper Residence is home to an impressive collection of rare and historic books, colonial and Maori artifacts as well as a magnificent collection of Maori and Pakeha art.
Celebrate & Sip Away The Day
Envisioned by leading New Zealand architect Pip Cheshire to embody quiet contemporary distinction, the Cooper Residence's versatile indoor and outdoor spaces can host any gathering, from an intimate evening to a once-in-a-lifetime celebration or corporate event. 
A wine-tasting tour of The Landing Winery is included in every overnight stay. For guests at the Cooper Residence, wine-tasting can be arranging in the private wine cellar.
The Landing Residence, Bay of Islands:
The Landing Residences are a group of four privately owned houses, offering premium luxury and comfort in unparalleled surroundings. They are located in a private gated community that boasts a thousand acres of private beaches, rolling hills, wildlife sanctuaries and historic sites. The properties can be booked individually or together to suit your accommodation needs with a number of configurations available. The other three properties are Gabriel Residence, The Boatshed and Vineyard Villa.
Season dates, rates and minimum night stay requirements may apply. Please contact one of our team for accurate availability and quotes.
Read more
Read less
Chefs Kitchen
Fitness / Gym
Garage Parking
Heating
Heli-Pad
Kitchen
Ocean View
Private Beach Access
Indoor Fire
Private Garden
Outdoor Seating
Patio/Deck/Terrace
Outdoor Fire
Office/study.
Laundry Facilities
SKY TV
Wi-Fi
Lounge
Pizza Oven
Library
Suitable for Events / Weddings
Tennis Court
Bedroom
Bedroom 1King Bed + en suite
Bedroom 2King Bed + en suite
Bedroom 3King Bed + en suite
Bedroom 4King Bed + en suite
Bedroom 5King Bed + en suite