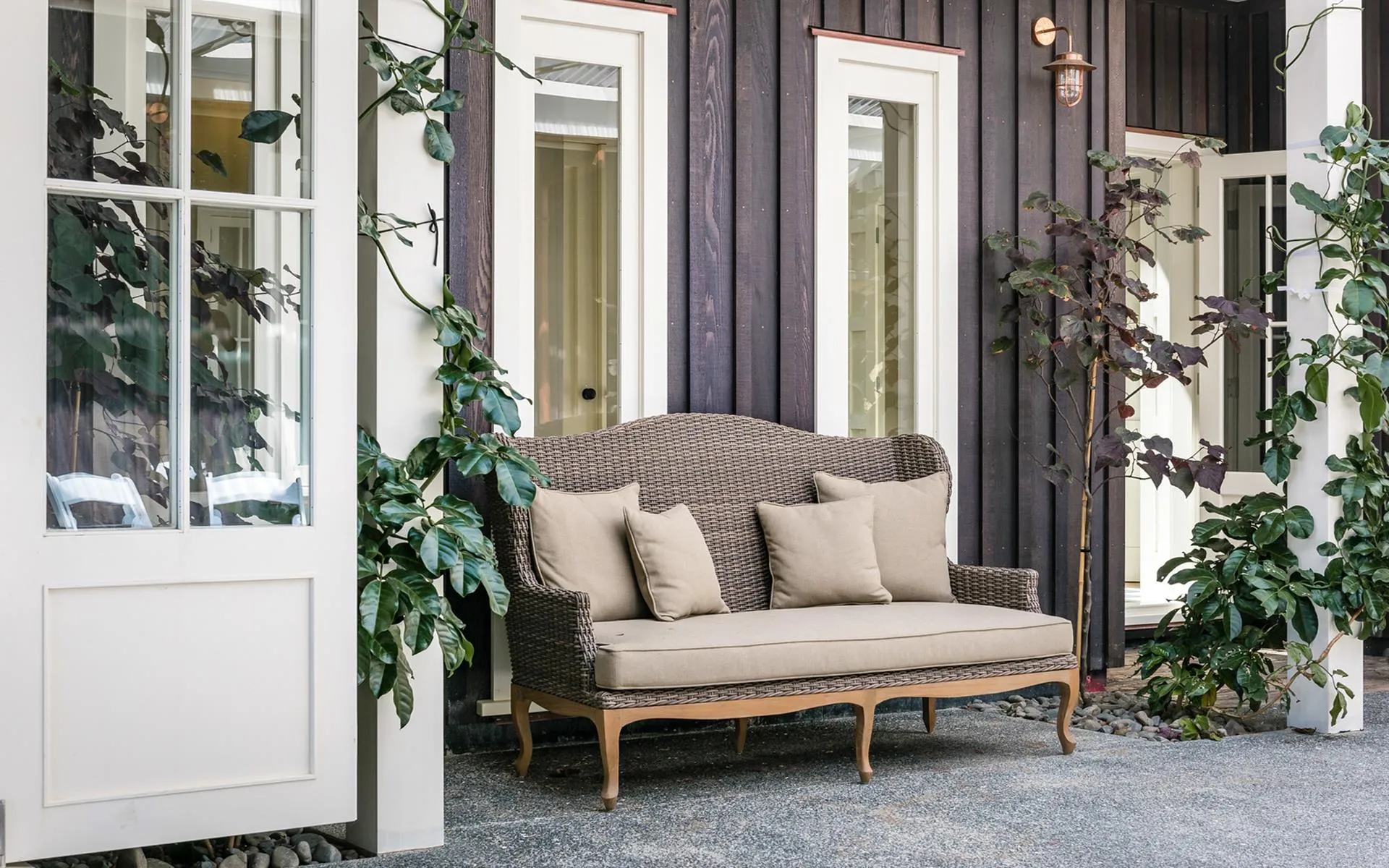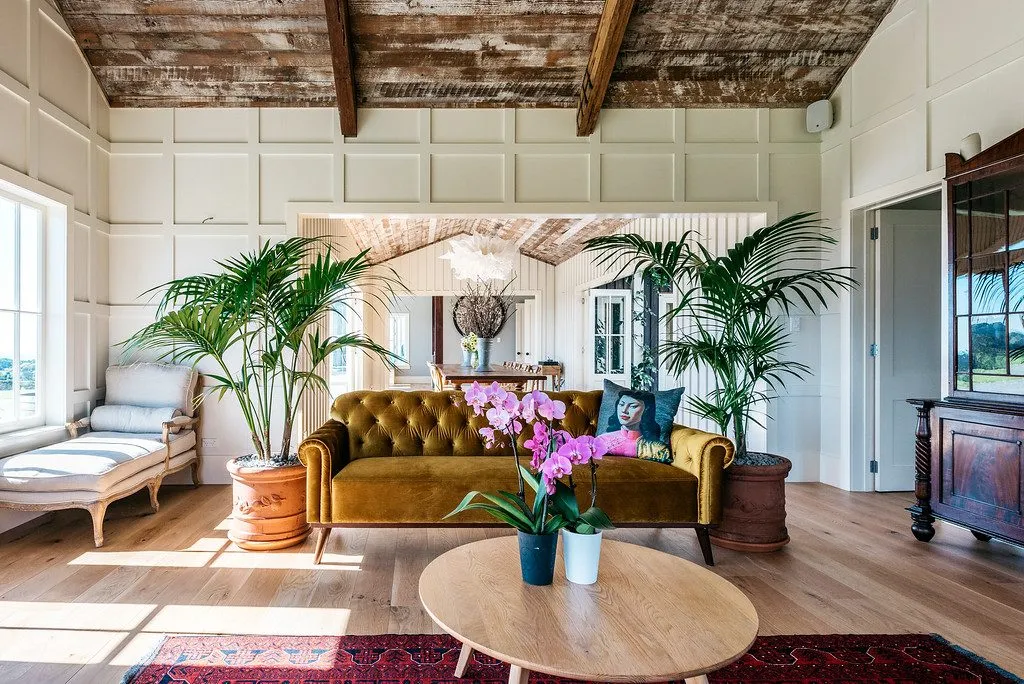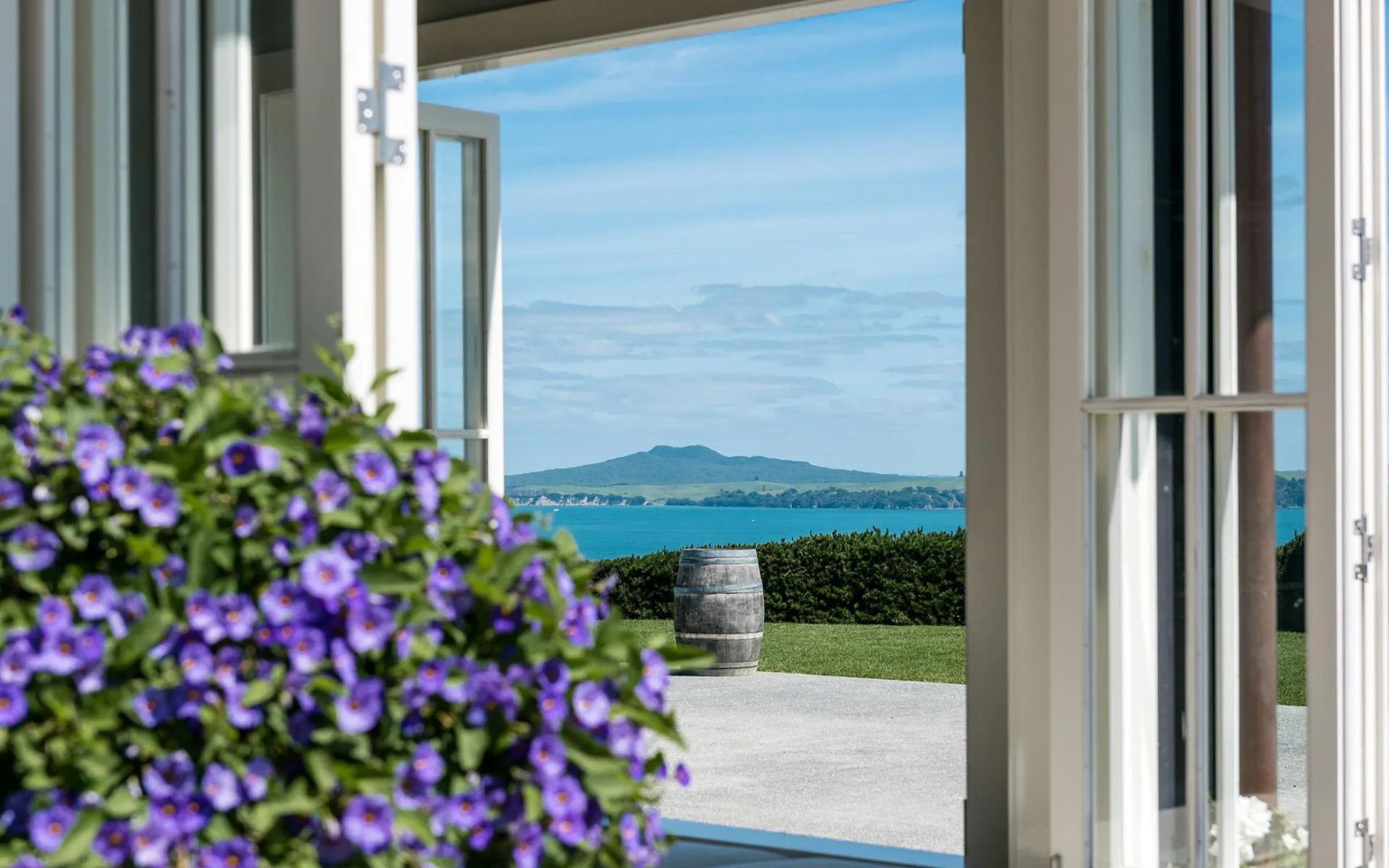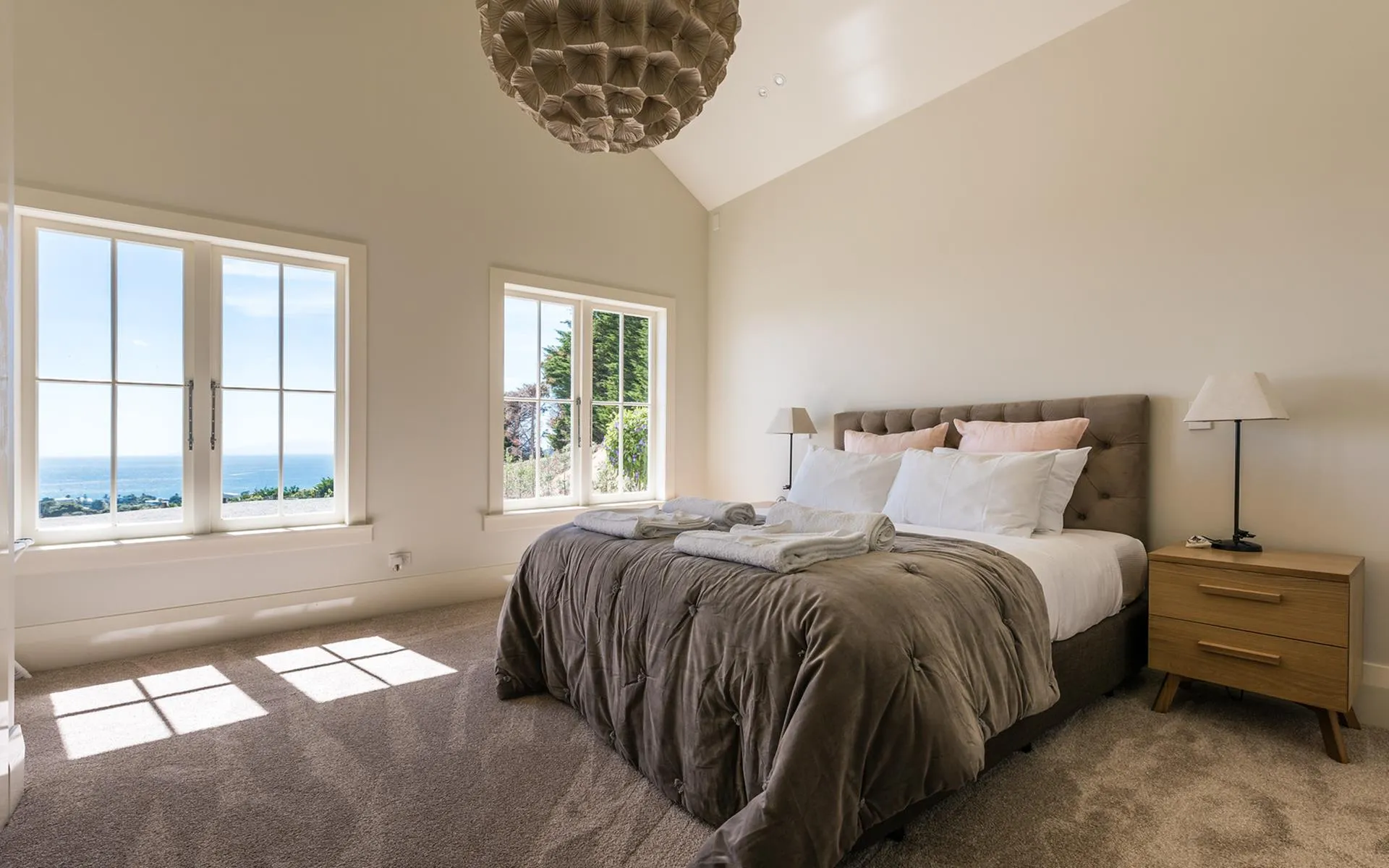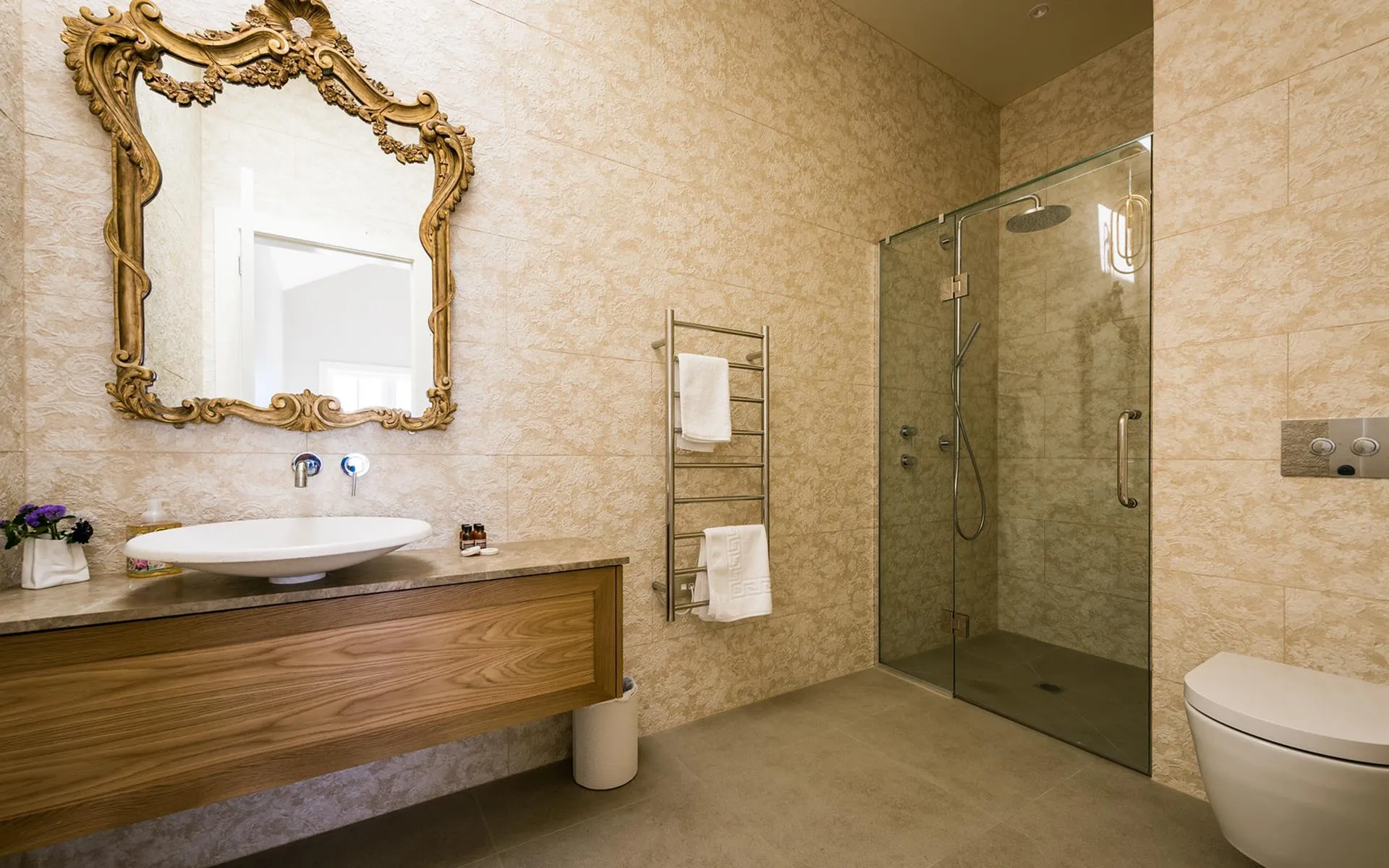 Waiheke Island
Mudbrick - The Lodge
6
3
3
An experiential stay. Relax and unwind at the gorgeous lodge, wander over to the two different onsite restaurants or treat yourself to an ocean swim and coastal stroll.
The Lodge at Mudbrick has been built with love. This luxury self-contained Lodge, with breathtaking 360-degree views, with one of Waiheke's most iconic, romantic vineyard & restaurants on site is waiting for you.
This high-quality luxury Waiheke Accommodation is a true find. It's been designed with a mix of sophistication and relaxation, but part fantasy, with eclectic touches which are designed to stimulate your visual senses when you visit.  You're on Waiheke, but you're staying at Mudbrick, and that's always an experience that is going to surpass all other offerings on Waiheke.   It's a romantic experience first and foremost at Mudbrick; The gardens, the paths, the bedrooms, the courtyards, everything is designed for you to feel as if you have escaped to a place of pure luxury, relaxation, and beauty.
Come and stay at The Lodge, wander to the two different restaurants just down the path, or retreat and just relax up at the lodge.  You'll be provided with breakfast in the morning and there's really nothing to do, and nor should there be.  Time is a precious commodity – leisure time even more scarce – The Lodge at Mudbrick makes it a special, rewarding and memorable experience for you.
Season dates, rates and minimum night stay requirements may apply. Please contact one of our team for accurate availability and quotes.
Read more
Read less
Air Conditioning
Garage Parking
Kitchen
Ocean View
Spa Pool
Wi-Fi
Lounge
Laundry Facilities
Patio/Deck/Terrace
BBQ
Private Garden
Outdoor Seating
On-site restaurant
The Lodge
Bedroom 1King sized bed (can be split into 2 singles) + En-suite bathroom (1 with bathtub) + Stunning sea views
Bedroom 2King sized bed (can be split into 2 singles) + En-suite bathroom (1 with bathtub) + Stunning sea views
Bedroom 3King sized bed (can be split into 2 singles) + En-suite bathroom (1 with bathtub) + Stunning sea views