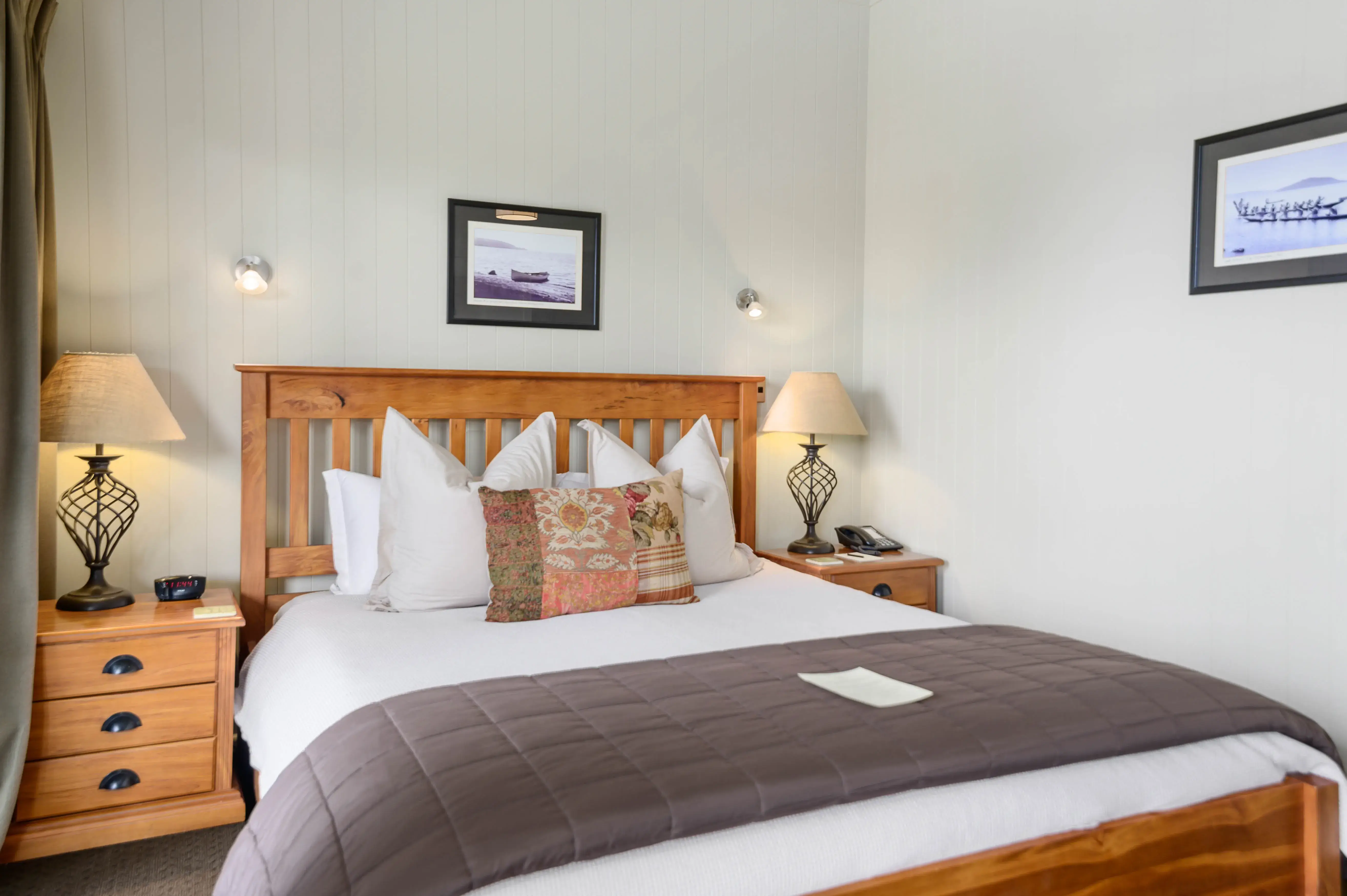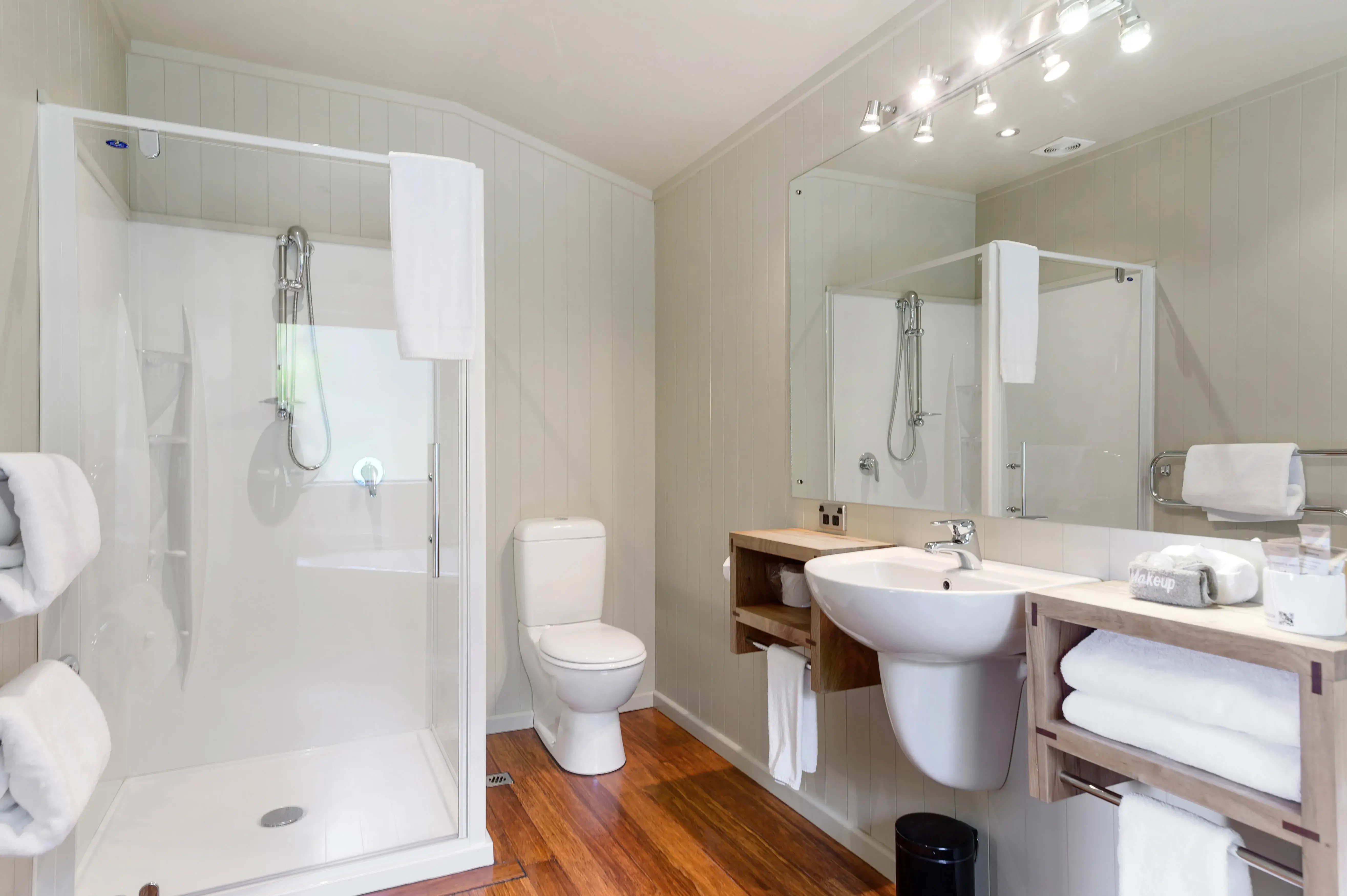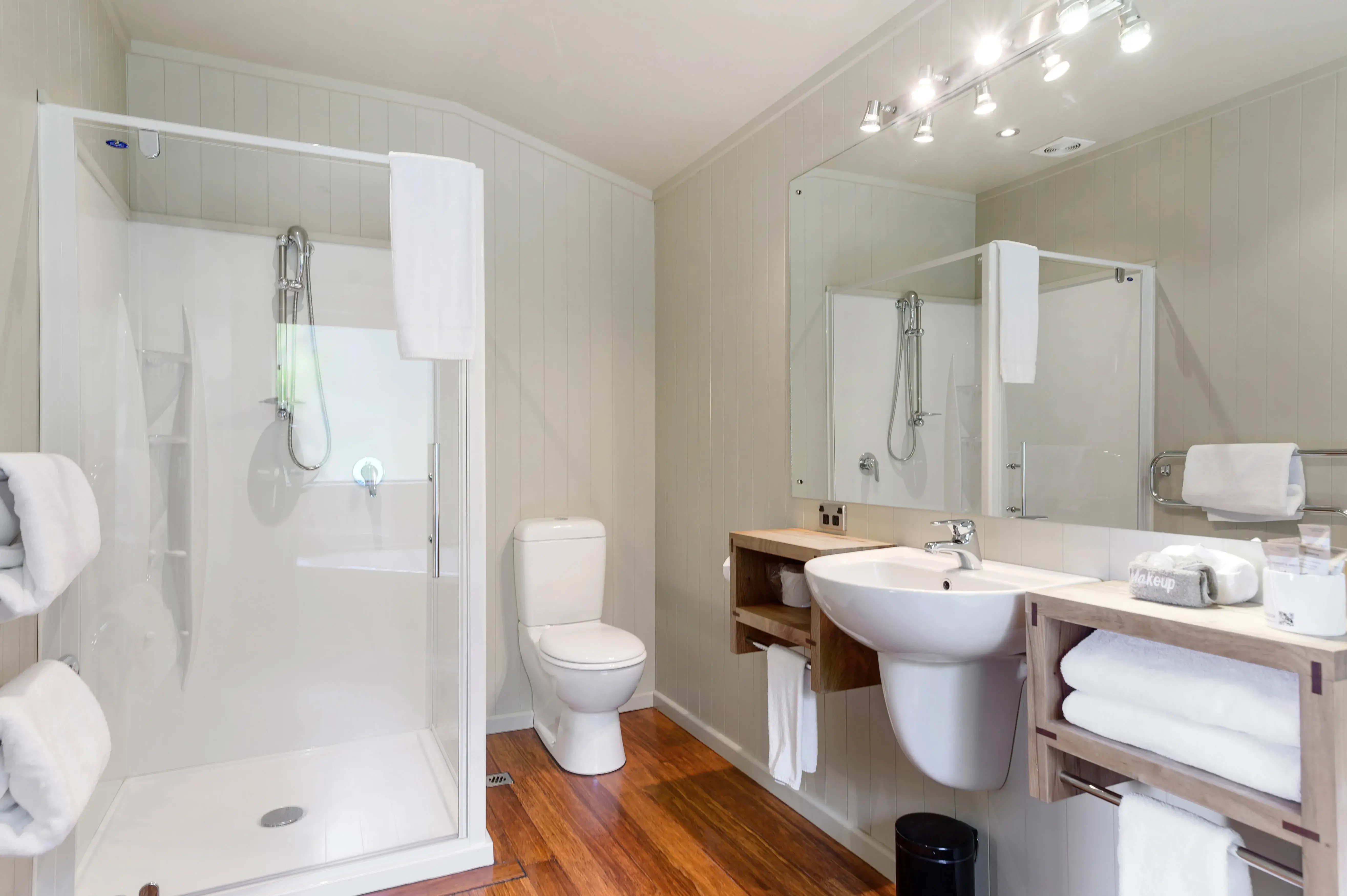 A boutique bed and breakfast on the shores of Lake Rotorua, offering an unrivalled lakefront location and stunning views of Mokoia Island and Mt Tarawera
Nestled on the shores of Lake Rotorua, Koura Lodge is a boutique bed and breakfast perched on a prime lakefront location and captivating scenic views. This exclusive property features 10 spacious rooms, each with 180-degree lake views, private balconies and En-suite bathrooms.
Guests can enjoy a five-star breakfast, a lakeside open-air hot tub and sauna, canoeing and fishing on the lake, or simply relax in the tranquil native garden setting.
Koura Lodge is conveniently located just five minutes' drive from the city center and many of Rotorua's world-famous attractions. Whether you are looking for a romantic getaway, a family holiday or a corporate retreat, Koura Lodge will provide you with an unforgettable experience and comfortable stay in New Zealand's geothermal wonderland.
LAKEFRONT COMPLEX (Sleeps 6)
Immerse yourself in the beauty and tranquility of Lake Rotorua at this lakefront complex, located within the exquisite Koura Lodge Villa. This cozy accommodation can sleep up to 6 guests in three En-suite lodge rooms. Relax in the comfortable lounge area with a flat screen TV, or enjoy cooking from the kitchenette with a microwave, sink, kettle, small fridge and minibar. 
The complex also features complimentary Wi-Fi, Nespresso coffee and off-street parking.
LAKEVIEW COMPLEX (Sleeps 10)
Experience the ultimate in comfort and relaxation with exclusive rental of the lakeview complex, located within the stunning Koura Lodge Villa. This spacious accommodation can sleep up to 10 guests in four separate units, with 5 En-suite bathrooms. Enjoy the panoramic views of Lake Rotorua and Mokoia Island, or unwind in the large lounge with a billiard table, flat screen TV. The fully equipped kitchen allows you to prepare your own meals, or you can indulge in the delicious cuisine offered by the in-house dining service (by prior request). 
The complex also features a private minibar, complimentary Wi-Fi, coffee and tea making facilities, and off-street parking.
As a guest of Koura Lodge Villa, you will also have access to the lodge's facilities and activities, such as the outdoor spa pool, sauna, and kayaks.
**Season dates, rates and minimum night stay requirements may apply. Please contact one of our team for accurate availability and quotes.
Read more
Read less
Garage Parking
Jacuzzi / Hot Tub / Spa
Lake View
Mountain View
Central Location
Breakfast Included
SKY TV
Snooker/Pool table
Private Jetty / Boat Access
Sauna
Lakeview Complex
Lodge Room 1Primary bedroom: King bed with en-suite bathroom
Lodge Room 2Primary bedroom: King bed with en-suite bathroom
2 Bedroom Apartment2 Queen Beds with en-suite bathroom, lounge, and dining
Lodge SuitePrimary bedroom: King bed with en-suite bathroom additional single bed available on request
Lakefront Complex
Lodge Room 1Primary bedroom: King bed with en-suite bathroom
Lodge Room 2Primary bedroom: King bed with en-suite bathroom
Lodge Room 3Primary bedroom: King bed with en-suite bathroom