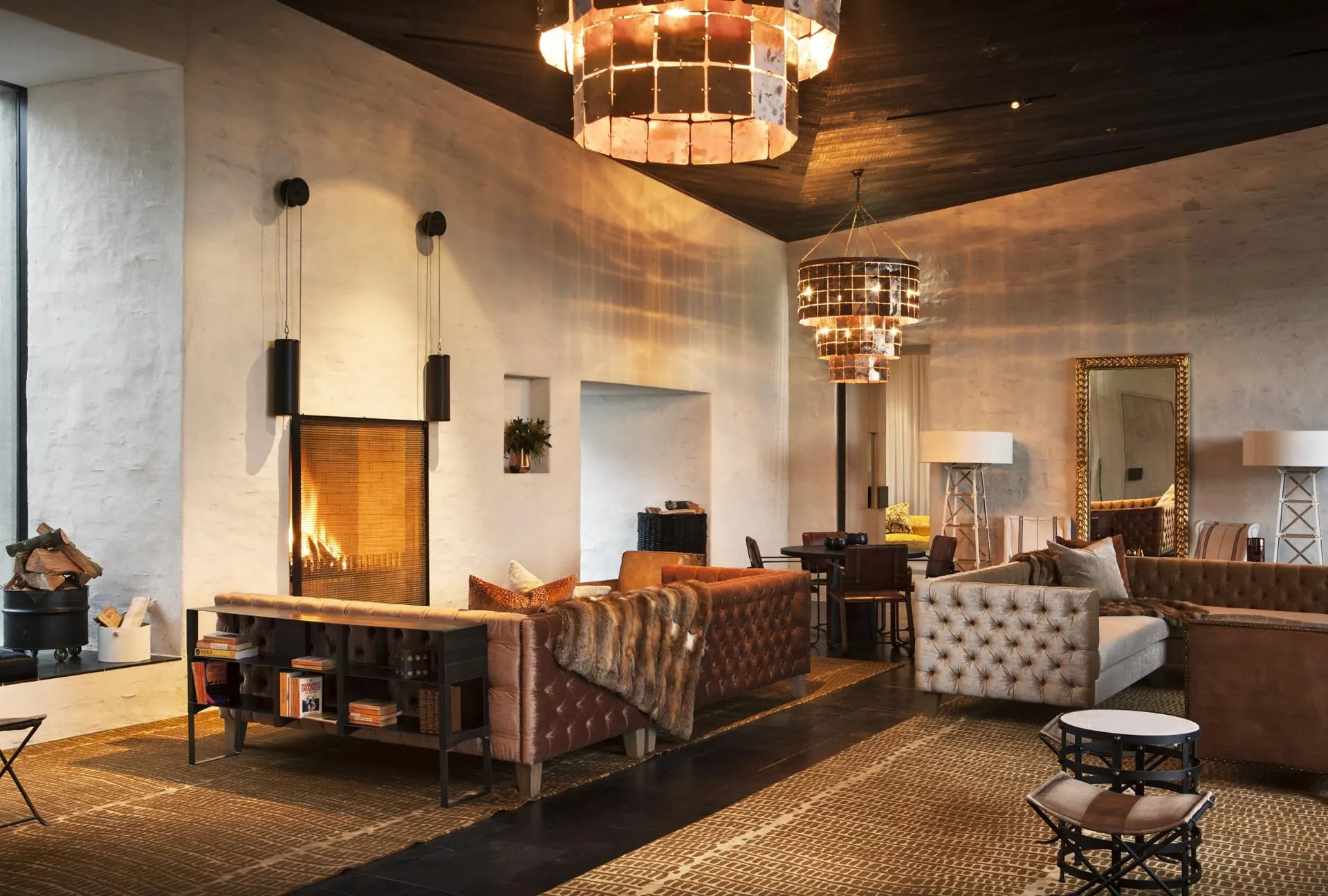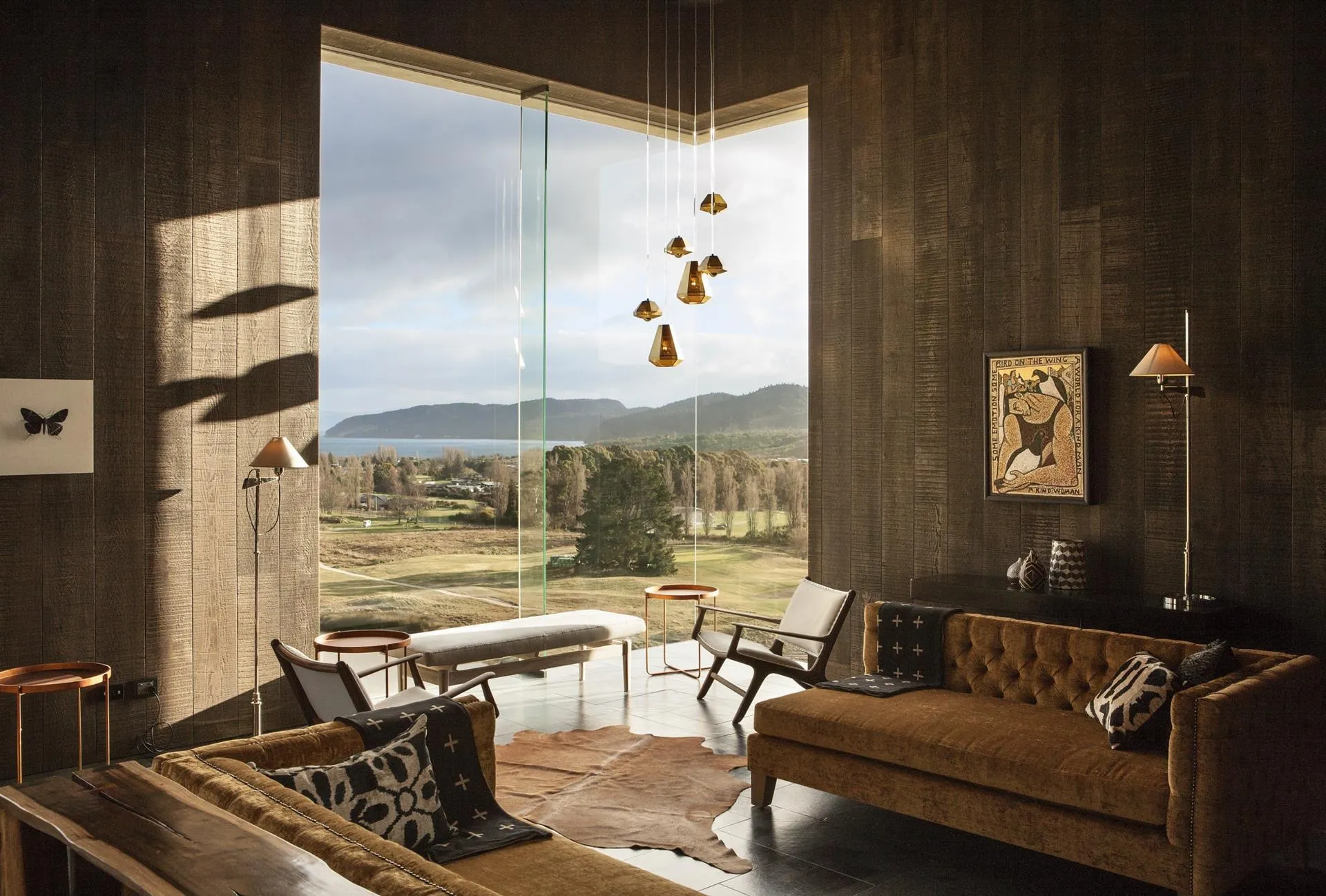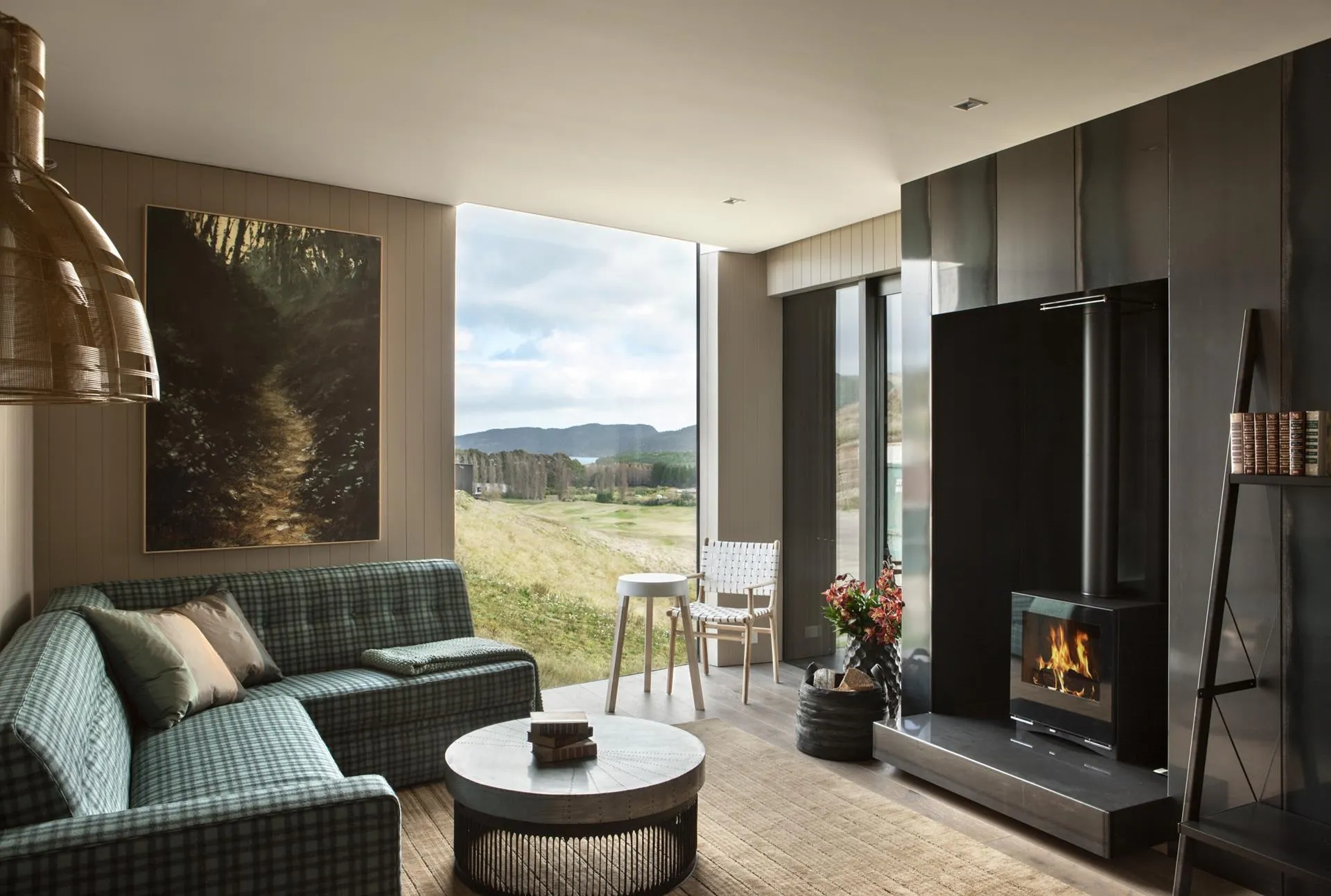 Taupo
Kinloch Manor & Villas
4
2
2
Set in the tranquil 254ha grounds of the Kinloch Club Golf Course, on the shores of Lake Taupo, the scenic hub of New Zealand's North Island.
This modern, uber-luxury Lodge has been designed by multi-award winning Andrew Patterson of Patterson Architects, perhaps New Zealand's best internationally known and published architect. The Lodge interiors have been masterfully designed by Virginia Fisher who is renowned for her work involving luxury lodges and hotels both in New Zealand and around the world.
Come and experience for yourself the extraordinary natural beauty of Taupo, only a 45-minute flight from Auckland. A short stroll from the lodge are the luxury 1 and 2 bedroom villas and 1 bedroom junior suites, which are 'quiet' in design and harmonise with the magnificent natural setting of this 18-hole lakeside links course. Darkly stained villa exteriors lead from outdoor patios and furnished terraces to interiors of calm and sophistication. Experience huge views of the course and lake, carbon neutral fireplaces, oak floors, sumptuous handmade New Zealand rugs and luxurious bathrooms with stand-alone tubs in all ensuites, enveloping you with a feeling of peace. Patterson and Fisher have applied their formidable skills on the exterior and interior design creating expansive accommodation spaces.
Season dates, rates and minimum night stay requirements may apply. Please contact one of our team for accurate availability and quotes.
Read more
Read less
Garage Parking
Golf Nearby
Heating
Heli-Pad
Kitchen
Lake View
Mountain View
SKY TV
Lounge
Private Garden
Wi-Fi
Coffee Machine
Bar
Indoor Fire
Golf Course
Laundry Facilities
On-site restaurant
Manor Residence inclusive Den
Bedroom x1
Private Den (Or second bedroom) x1
Bathroom x1
Manor Residence Two Bedroom
Bedroom 1King bed + Bathroom
Bedroom 2King bed + Bathroom
Manor Residence Two/Three Bedroom with Den
Bedroomx1
Bedroomx1
Private Den (Or third bedroom)x1
Bedroomx2