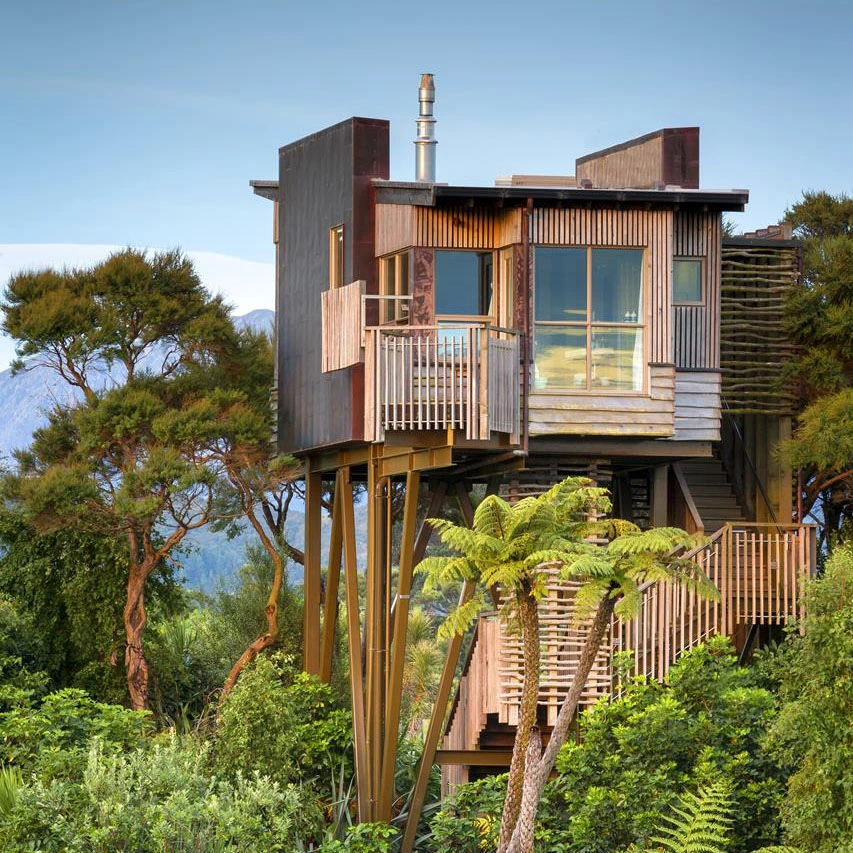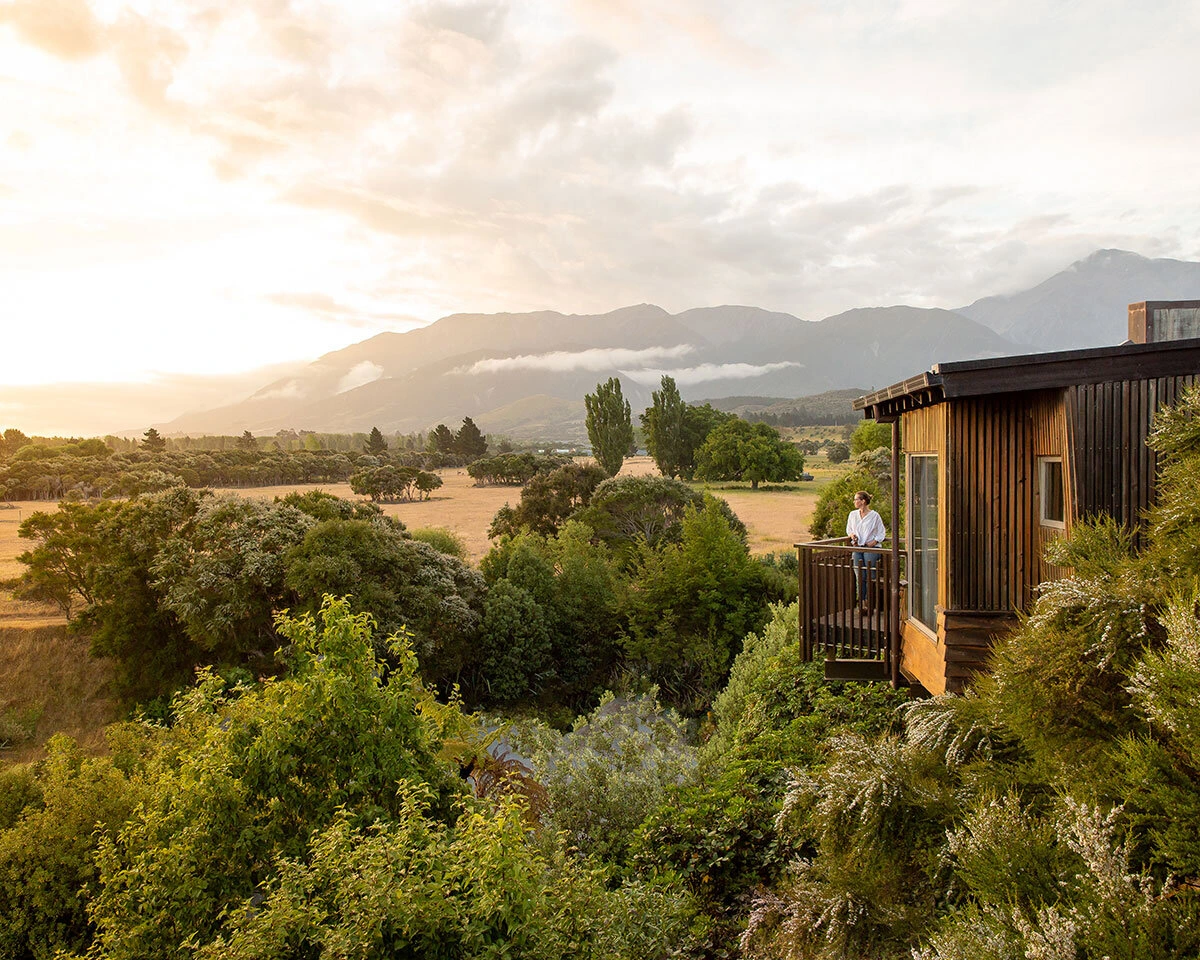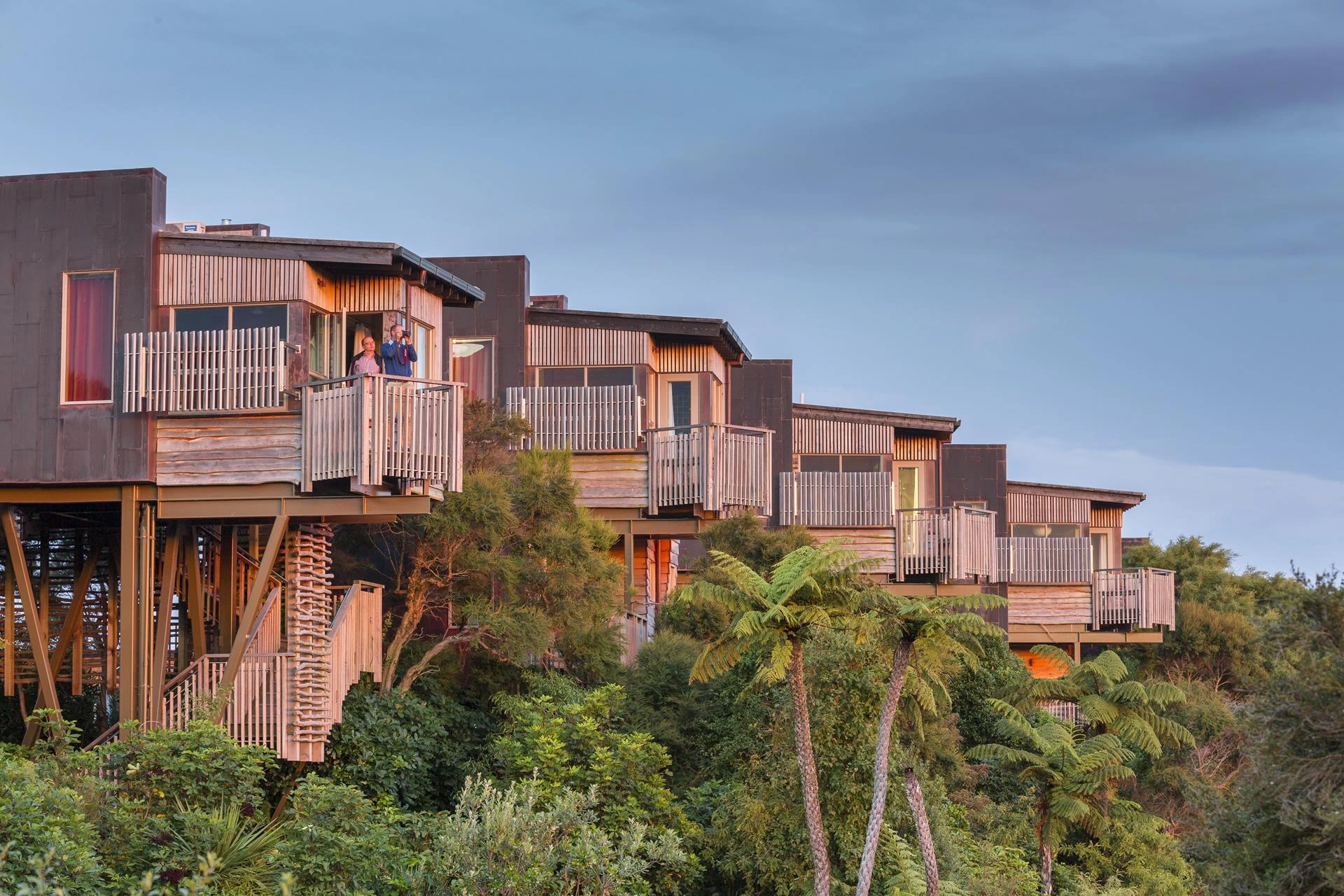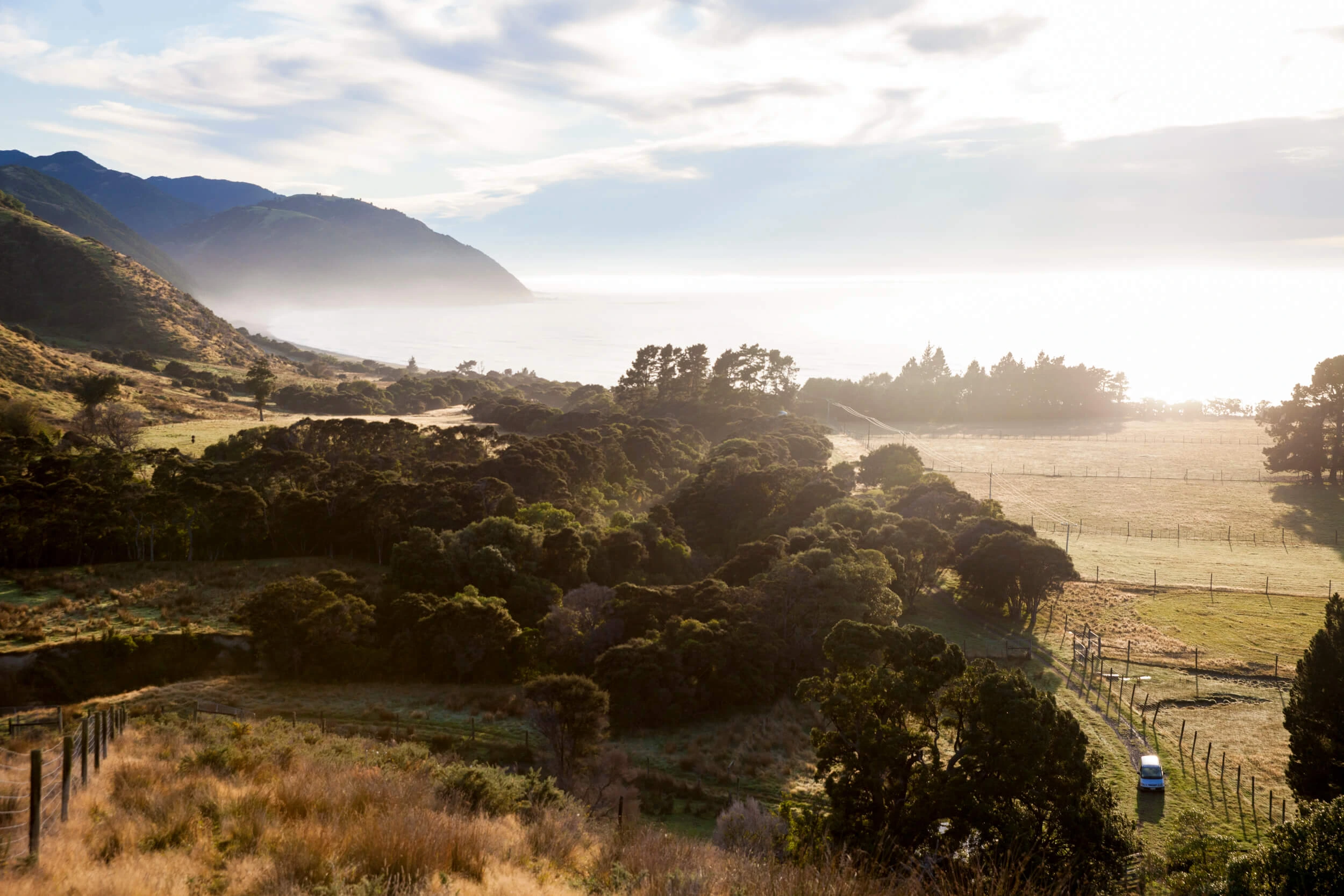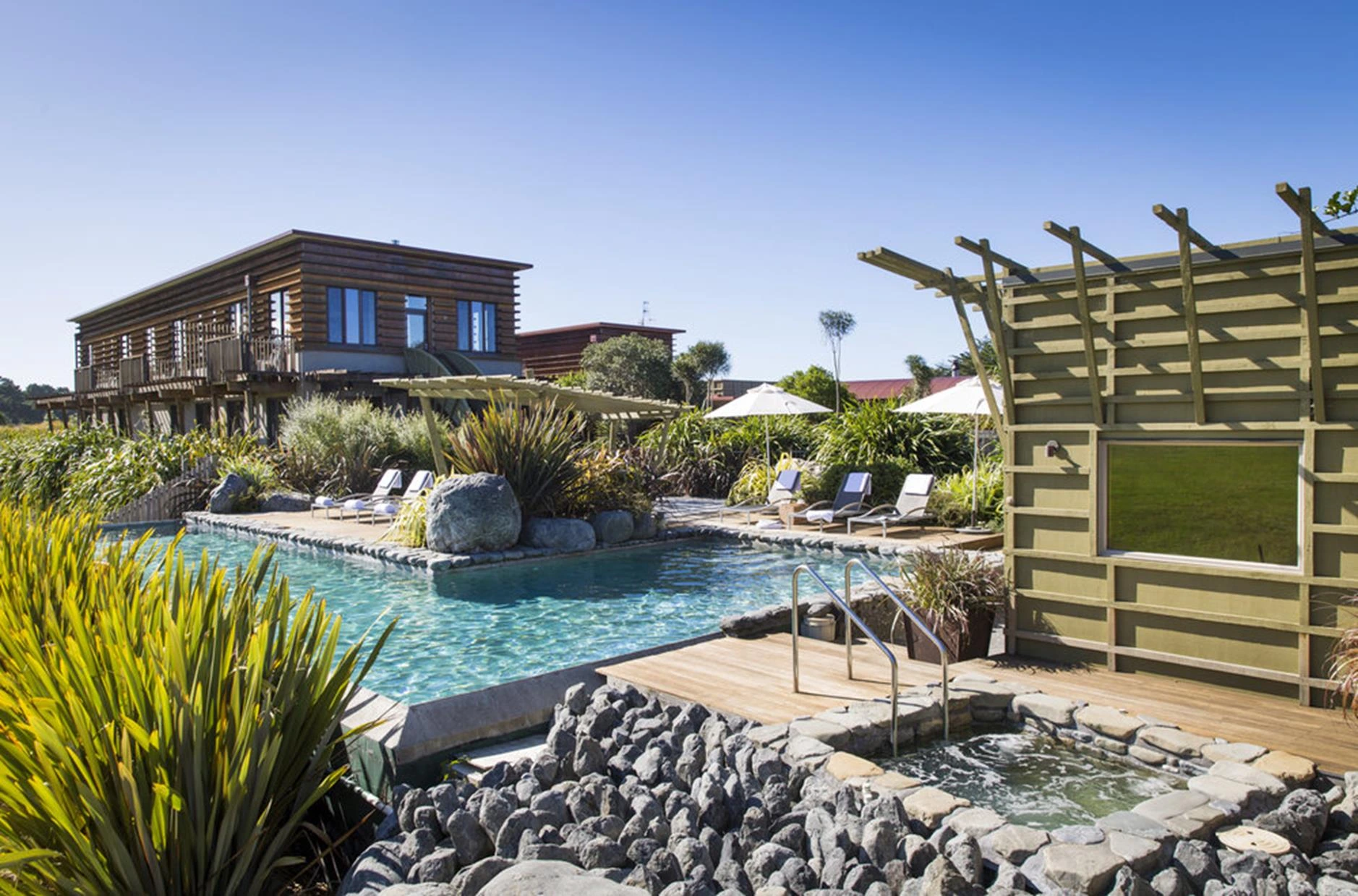 Canterbury
Hapuku Lodge & tree houses
2
1
1
Hapuku Lodge + Tree Houses is a contemporary country hotel located on a deer breeding farm in the South Island of New Zealand, 12 kilometres North of the renowned eco-marine town of Kaikoura.
Hapuku Lodge + Tree Houses sits snugly at the base of the Kaikoura Seaward Mountain Range, with the Kaikoura coast and famed Mangamaunu Bay only a kilometre to the east. The Lodge provides luxurious accommodation on Kaikoura's rugged coastline, a place for guests to relax in its intimate indoor/outdoor setting and a place from which they can explore the larger maritime landscape of Kaikoura.
TREE HOUSES
The Lodge's five Tree Houses are unique, nested 10 meters or more above the ground in the canopy of a native Kanuka grove. There are three 1-bedroom Tree Houses, and two "Family" Tree Houses which both have a master bedroom in the upper branches and a somewhat smaller bedroom in the lower branches. The Tree Houses are designed to complement the natural environment, as your bedroom in the sky. Their large windows bring the tree canopies into the bedroom and provide impressive views of Kaikoura's dramatic mountains and the Pacific Ocean.
LODGE ROOMS
All of the Lodge rooms are suites which offer large soaking tubs, king beds and balconies that look over the farm's deer grazing in paddocks adjacent to the Kaikoura mountains. The two Lodge Suites have a well appointed lounge and large bedroom set as king or twin beds. The sofa in the lounge can be converted to a single bed. The lightfilled Hapuku Room is beautifully furnished with fireplace, writing desk and private entrance. The Lodge Room is a spacious bedroom that may be set as a king or twin beds.  
Season dates, rates and minimum night stay requirements may apply. Please contact one of our team for accurate availability and quotes.
Read more
Read less
Air Conditioning
Garage Parking
Lounge
Indoor Fire
Private Garden
Spa Pool
Mountain Views
Balcony
On-site restaurant
Wi-Fi
Swimming Pool
Tree Houses (1 bedroom)
Master BedroomKing bed + Fireplace
Tree Houses (2 bedroom)
Master BedroomKing bed
Bedroom 2King bed (or two singles)
The Lodge Suite
BedroomKing bed
The Hapuku Suite
BedroomKing bed
The Lodge Room
Bedroom King bed
Olive House
Bedroom 1King bed
Bedroom 2King bed
Bedroom 3King bed, Wheelchair accessible