Luxurious New Zealand Road Trip
The ultimate 18 Day New Zealand road trip travelling from the North Island to the South Island. Stop and stay at New Zealand's best luxury lodges & private villas and soak up the stunning scenery.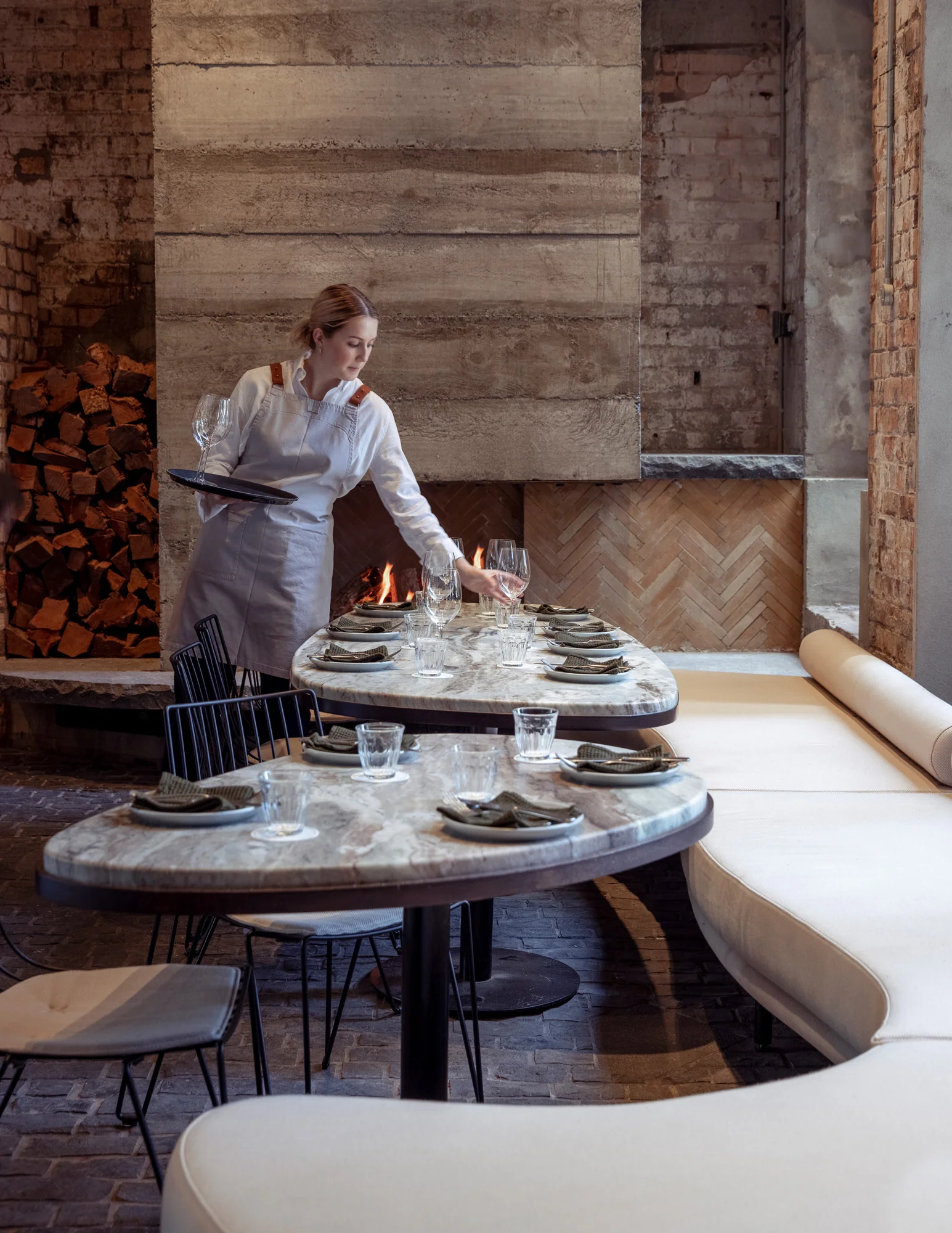 Day 1
|
Arrival in Auckland
Touch down in Auckland, New Zealand's most populous city and is a multi-cultural hub of food, music, arts and culture. Also known as Tāmaki Makaurau, Auckland sprawls over volcanic hills and around twin harbors', offering an exhilarating mix of natural wonders and urban adventures. This evening you'll stay at the stunning Hotel Britomart in the heart of the city. Downstairs from your luxurious Landing Suite, the historic warehouses of the Britomart neighborhood house some of the country's best restaurants, bars and cafes, while plant-lined pedestrian streets and laneways are full of incredible shopping. Enjoy a day at leisure exploring your front doorstep.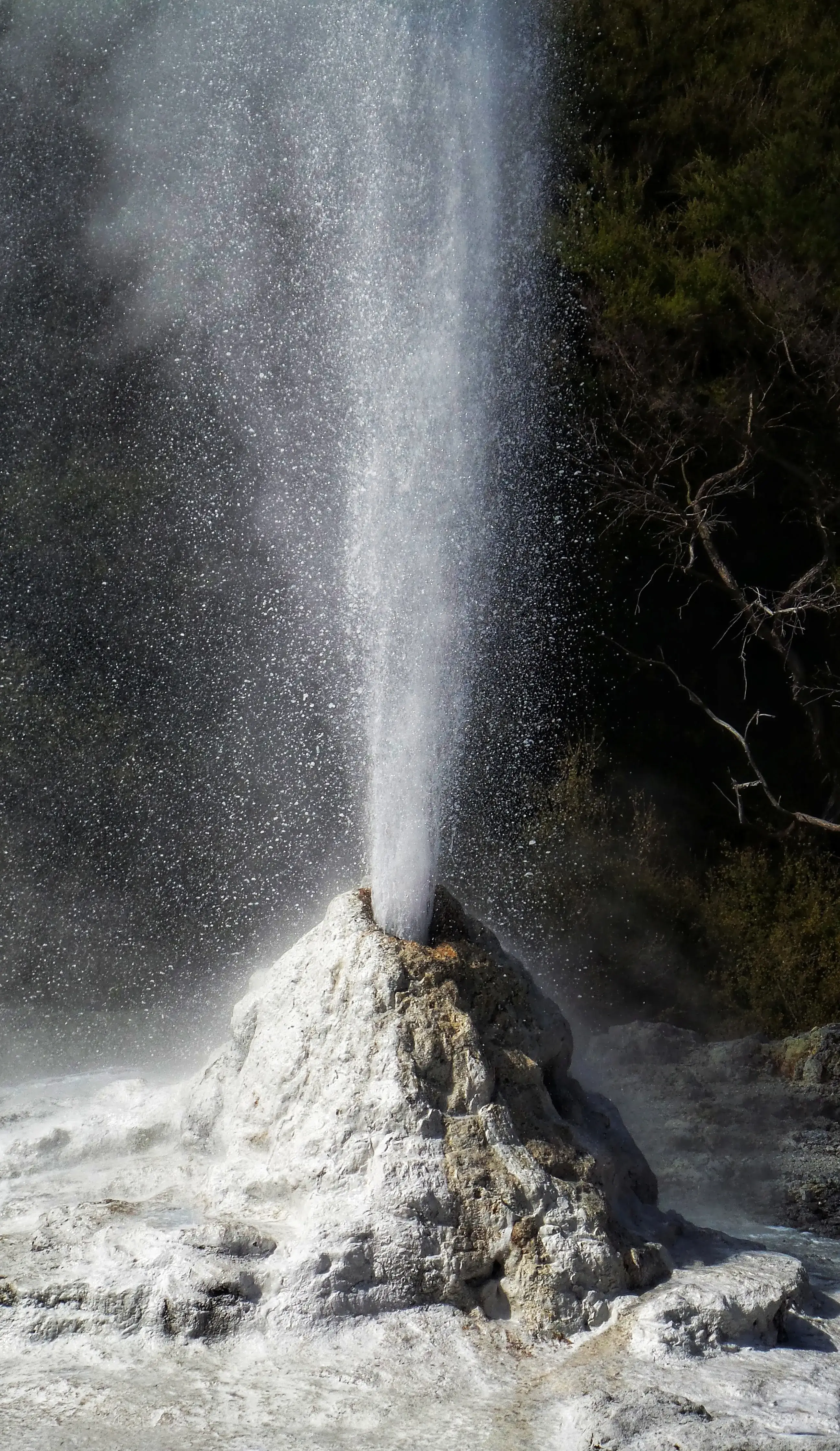 Drive 3-hours from Auckland to Rotorua, enjoying the picturesque views along the way. From crystal-clear streams and magical forests, to epic biking trails and thermal mud pools, Rotorua has it all. The city offers a raft of attractions and experiences for everyone from adventure-seekers to those just looking to unwind. Your luxury accommodation for the night will be Peppers on the Point. This former 1930s mansion retains its distinct charm and design throughout offering a relaxed and tranquil ambiance, with lavish features and amazing views over the beautiful Mokoia Island. Stretch your leg after the drive and explore the famous Redwood Tree Walk. Suspended high above the forest floor, encounter 75-metre-tall redwoods as you walk across eco-suspended bridges and platforms intricately designed to honour and accentuate the stunning natural environment. *Insiders Tip: experience the Redwood Tree Walk at night for a truly memorable experience.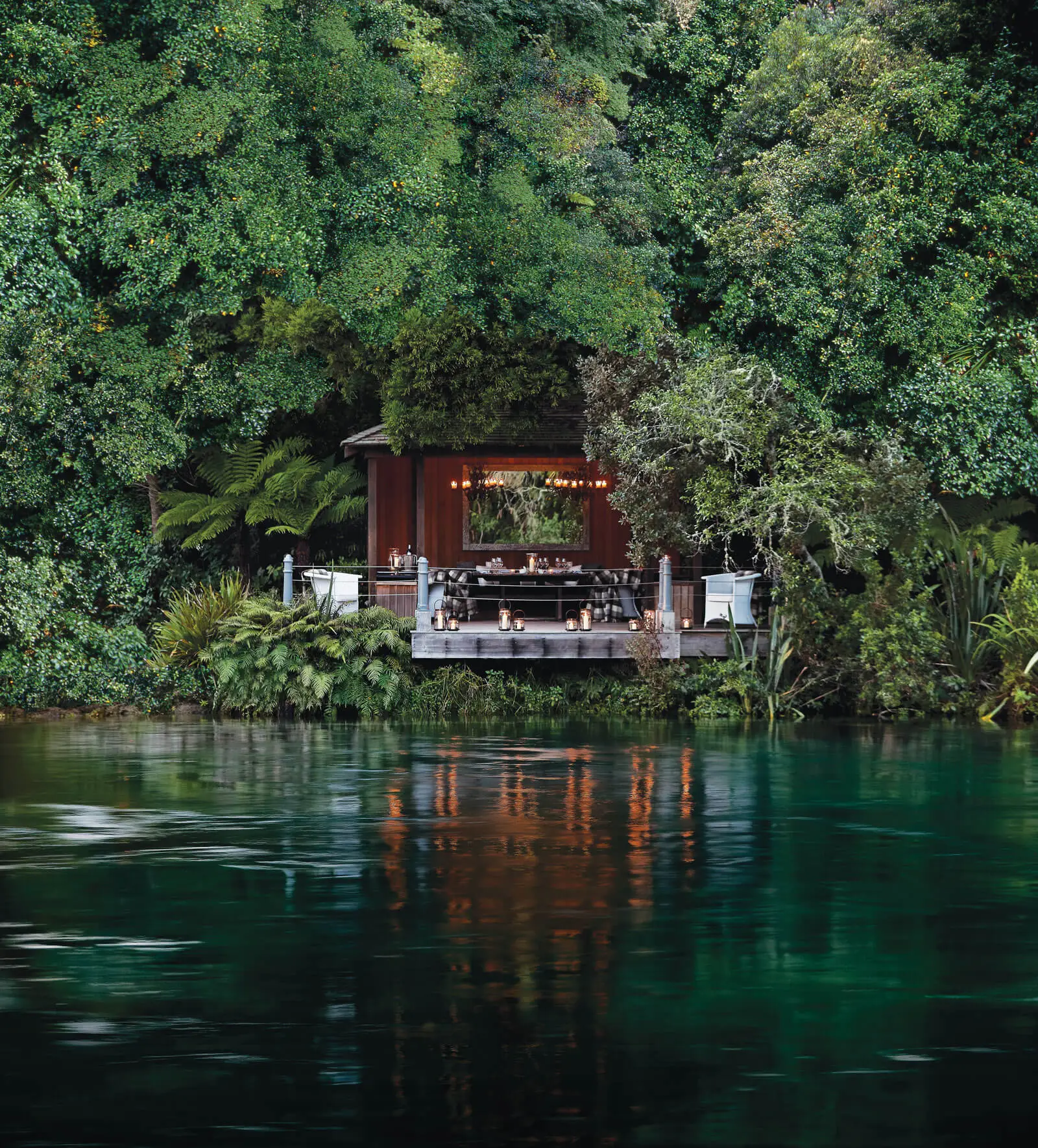 Enjoy a day at leisure exploring Rotorua. Renowned for its geothermal activity, age-old forests, and pristine lakes and rivers, an incredible range of things to see and experience awaits you. Choose from mountain biking, kayaking, a heli-hike to the top of Mt Tarawera, river rafting, or relax in the natural hot pools. Following your day at leisure, take the 1-hour, 10-minute drive to Taupo, arriving at Huka Lodge where you will stay for two nights.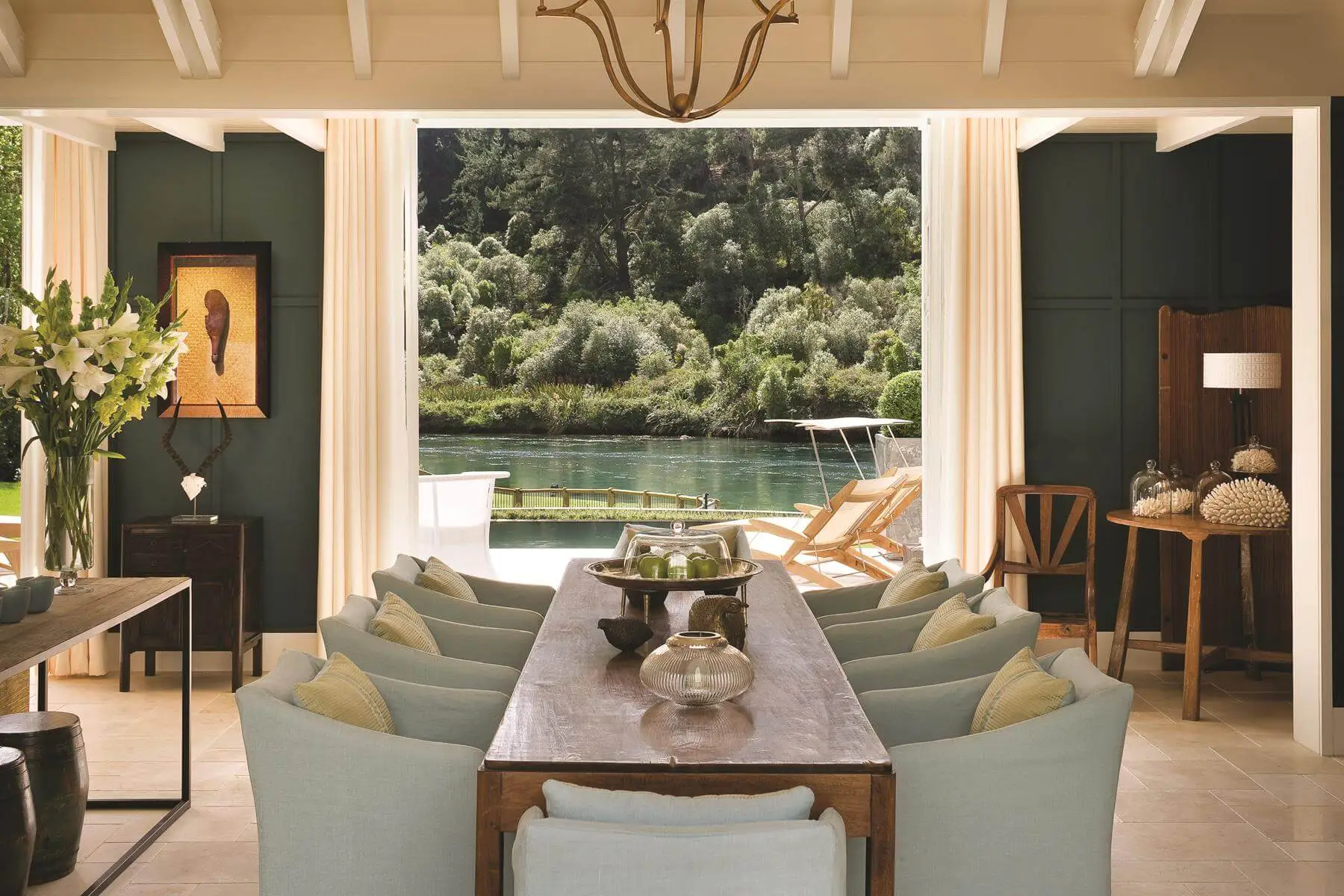 A stay in the spectacular parklike surrounds of Huka Lodge at Taupō, places guests at the doorstep to a host of wonderful experiences of the destination, from the traditional fly fishing on the banks of the Waikato River to hiking, luxury cruising, golfing and more. Of course, the luxurious setting at Huka Lodge invites leisurely pursuits onsite, including tennis, pétanque and croquet, while the option to read a book on the riverbank, wander the garden paths or enjoy a drink on the terrace are equally appealing.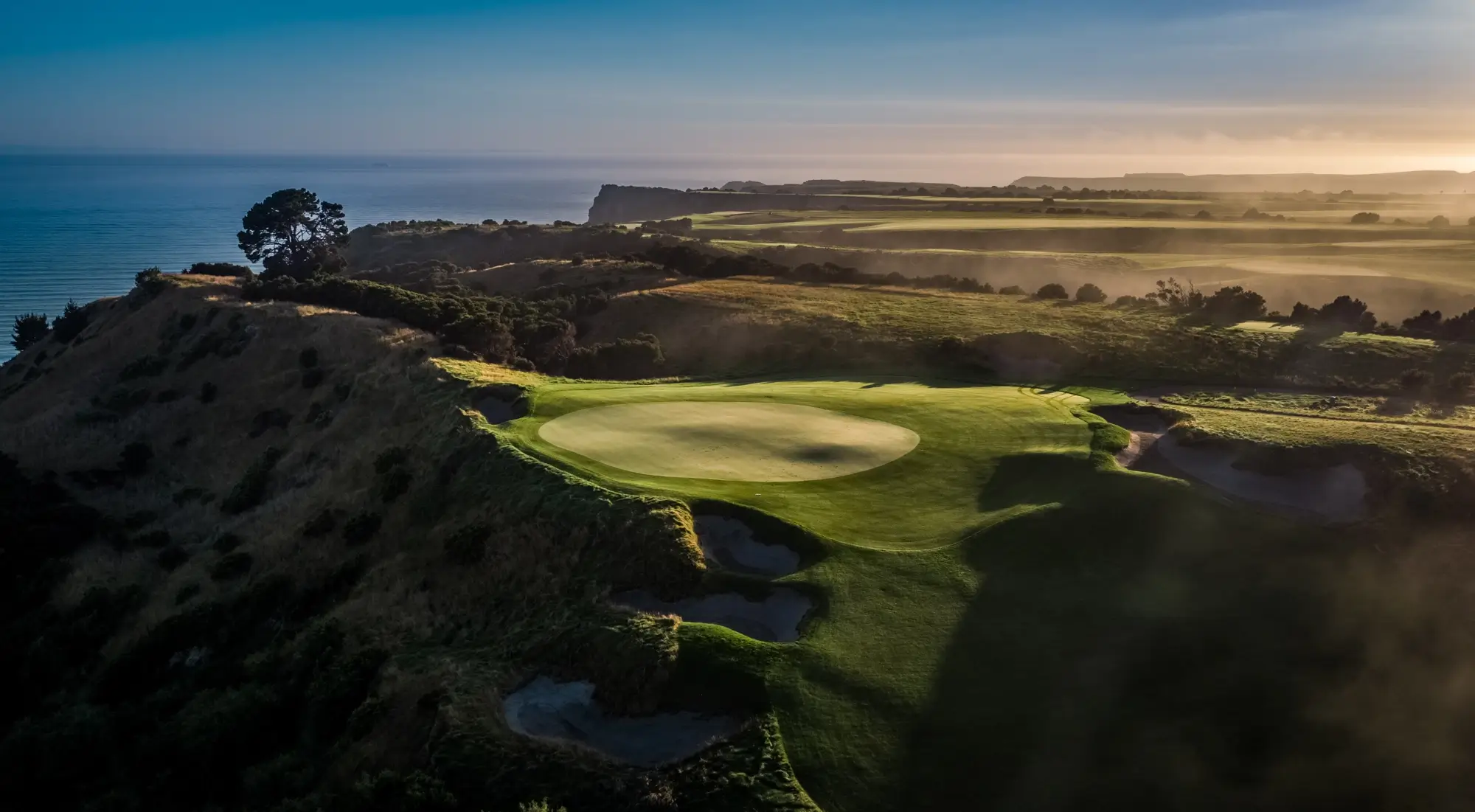 Day 5
|
Discover Hawkes Bay
Rise and shine to your last morning at Huka Lodge. Today you will drive 2 hours, 40 minutes towards Cape Kidnappers in Hawkes Bay. On the way, stop in the Art Deco Capital of New Zealand - Napier. Napier is home to many fine wineries, fabulous restaurants, bars and cafes. The boutique shops are a must visit and the beautifully transformed Marine Parade is well worth a stroll.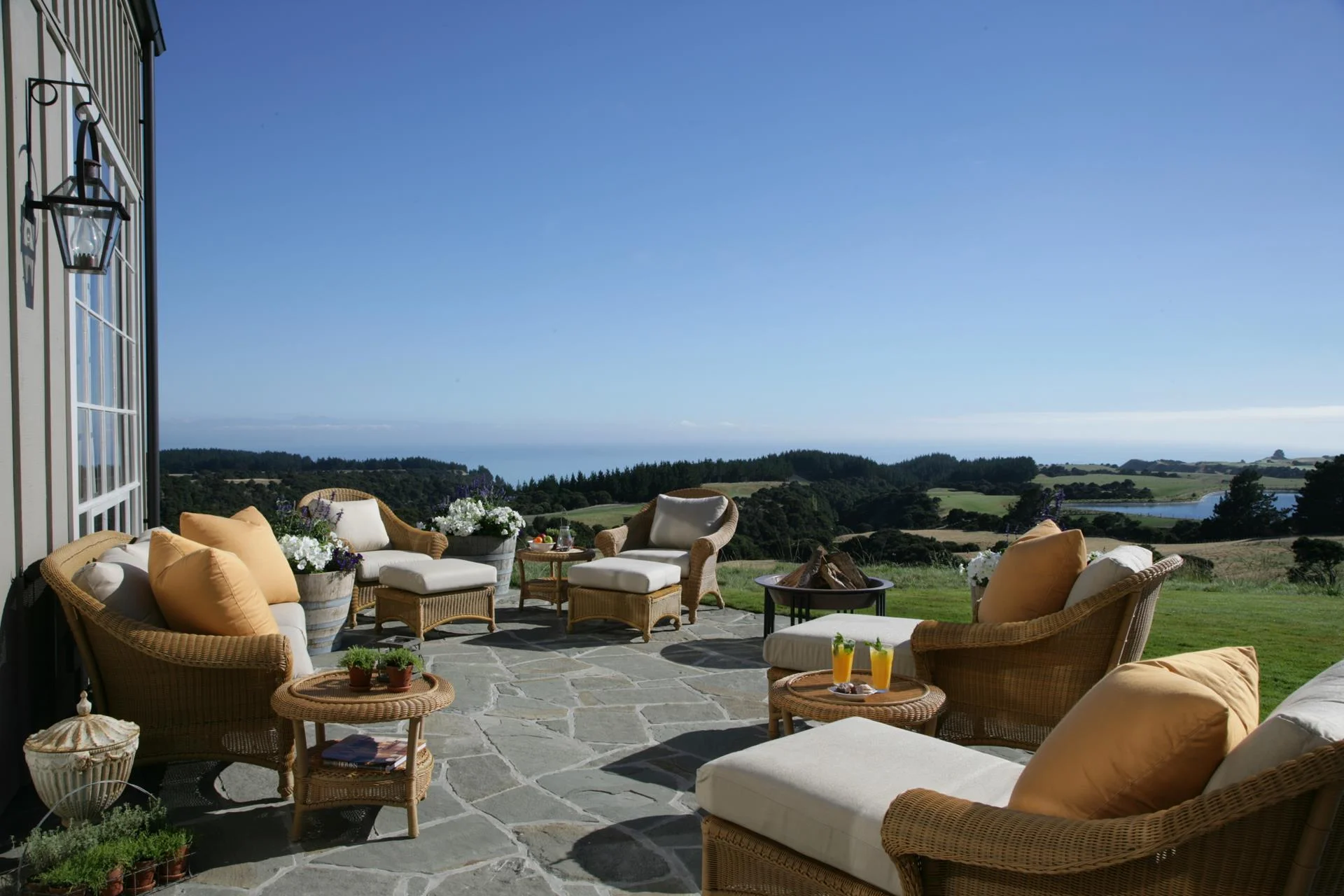 Days 6-7
|
Tee-Off and Take-Off in Hawkes Bay
Experience all that Hawkes Bay has to offer over the next two days. Check into one of New Zealand's most prestigious luxury lodges, Cape Kidnappers. Guests can take in the picturesque cliffside and turquoise blue oceans that surround the lodge, and golf course. Tee-off on the world-famous Cape Kidnappers golf course in the morning, enjoy a leisurely hike in the afternoon, and relax in the spa come the evening. On your second day, take off in a private helicopter from the front lawn, soaring to the top of Te Mata Peak for a picnic lunch, then head back for a short round of golf in the afternoon.
Fly from Hawkes Bay to Blenheim
Drive to Hawkes Bay Airport and board your flight to Marlborough's main town Blenheim via Wellington. Upon arrival you will collect your second spacious vehicle and self-drive to your accommodation for the night - The Marlborough. Spend your afternoon exploring Blenheim and its great cafes, galleries and shops wrapped up within the picturesque Taylor and Opawa rivers, a short distance to the region's world-famous wineries.
Set off from Blenheim in the morning and make the 1 hour, 40 minute drive to stunning Kaikoura on the east coast and arrive at Hapuku Lodge & Tree Houses. The picturesque coastal town of Kaikōura is the perfect place for marine life encounters, coastal walks, and tucking into a plate of crayfish. Kaikōura is one of the few places in the world where Sperm Whales can be seen year-round and close to shore. Whale Watch is New Zealand's only vessel-based whale watching company offering an exciting up-close encounter with the worlds largest toothed predator in their natural environment.
Drive 2 hours, 30 minutes to your Christchurch luxury accommodation - The Residence at The George Hotel. Christchurch is the city of exploration, where urban regeneration and heritage thrive. The city is constantly evolving, always giving locals and visitors something new to explore. Expect street art and innovative projects, a bustling hospitality scene and established green spaces. Enjoy a day at leisure before indulging in a delicious dinner at Fiddlesticks Restaurant - a sociable and relaxed spot in the heart of the city.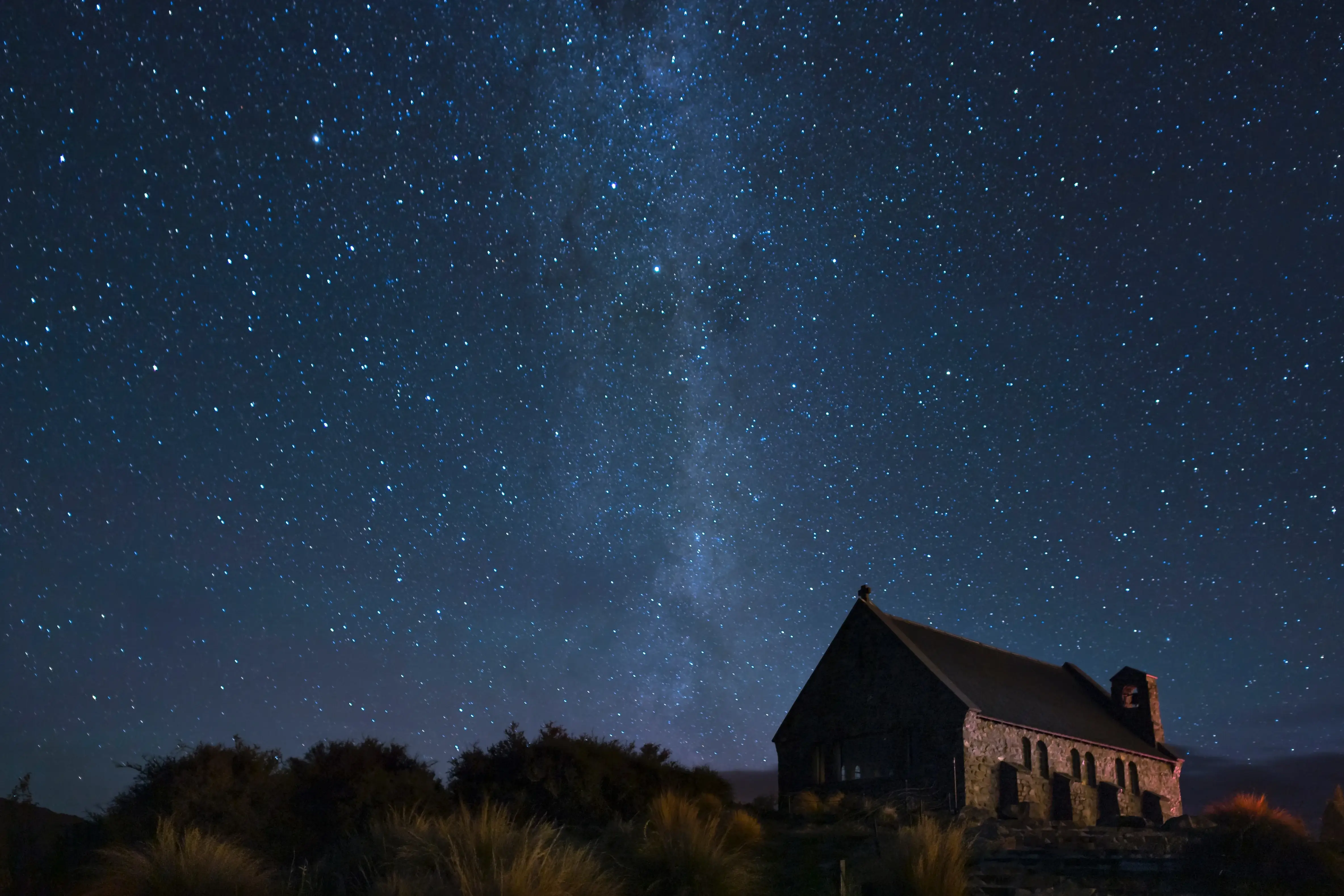 Day 11
|
The Wonder of Lake Tekapo
Next stop on the road is glorious Lake Tekapo. Only a 3-hour drive from Christchurch, Lake Tekapo is picturesque by day and dazzling by night. A UNESCO Dark Sky Reserve makes Lake Tekapo the perfect spot for stargazing. Your accommodation for the night will be Peppers Bluewater Resort.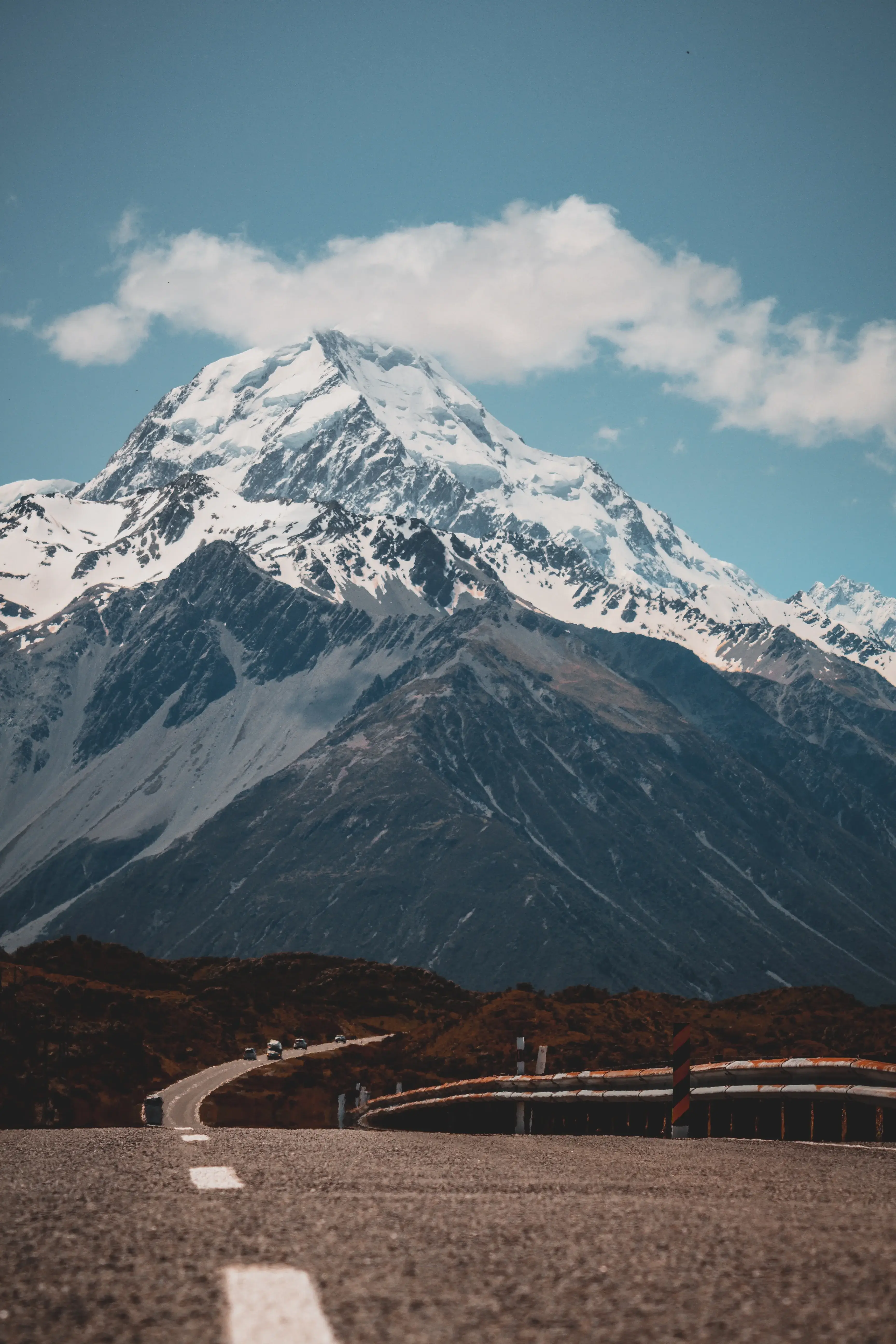 Day 12
|
Experience Aoraki - Mt Cook
Only 1 hour, 15 minutes drive from Lake Tekapo lies New Zealands tallest peak - Aoraki, Mt Cook. Aoraki Mount Cook National Park is an exceptionally beautiful place to visit, home of the highest mountains and the longest glaciers. It is alpine in the purest sense - with skyscraping peaks, glaciers and permanent snow fields, all set under a star-studded sky. You don't have to be a mountaineer to interact with the stunning scenery; enjoy one of the many surrounding walks or go above and beyond with a private heli and Tasman Glacier experience. Finish the day with a 2 hour, 30 minute drive to Wanaka, arriving at Whare Kea Lodge.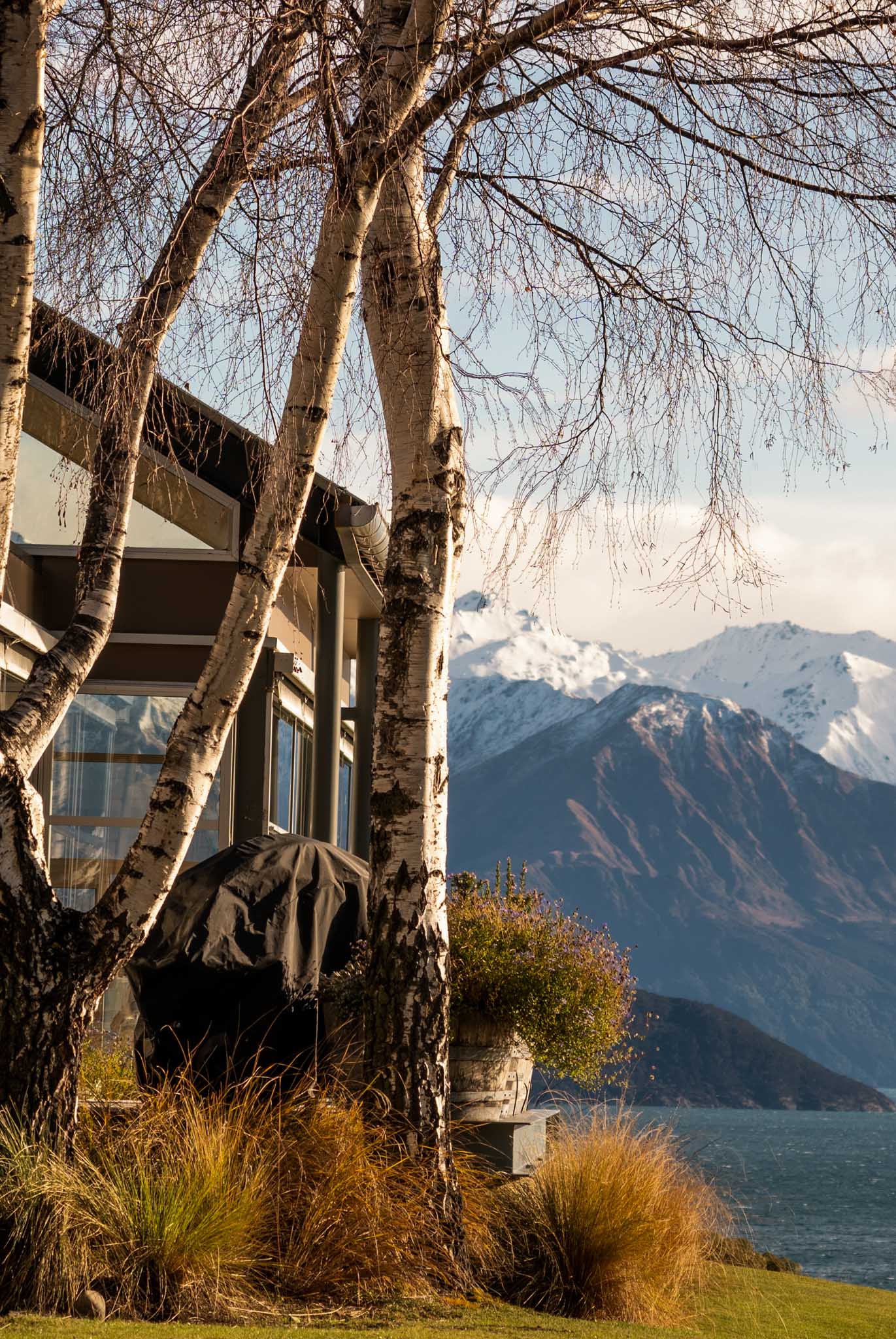 Day 13
|
the Wonder of Wanaka
Rise and shine to stunning lake and mountain views from your private suite at Whare Kea Lodge on the edge of Lake Wanaka. Today is about discovering Mt Aspiring National Park - but how you do it is up to you! Choose from heli-skiing or cat-skiing in the winter months, or explore the stunning trails by bike, foot, horseback, or 4WD in summer. Wanaka is also the perfect location for those looking for a private hunting or fishing trip. Dinner this evening will be at Kika - a lively restaurant in the heart of Wanaka.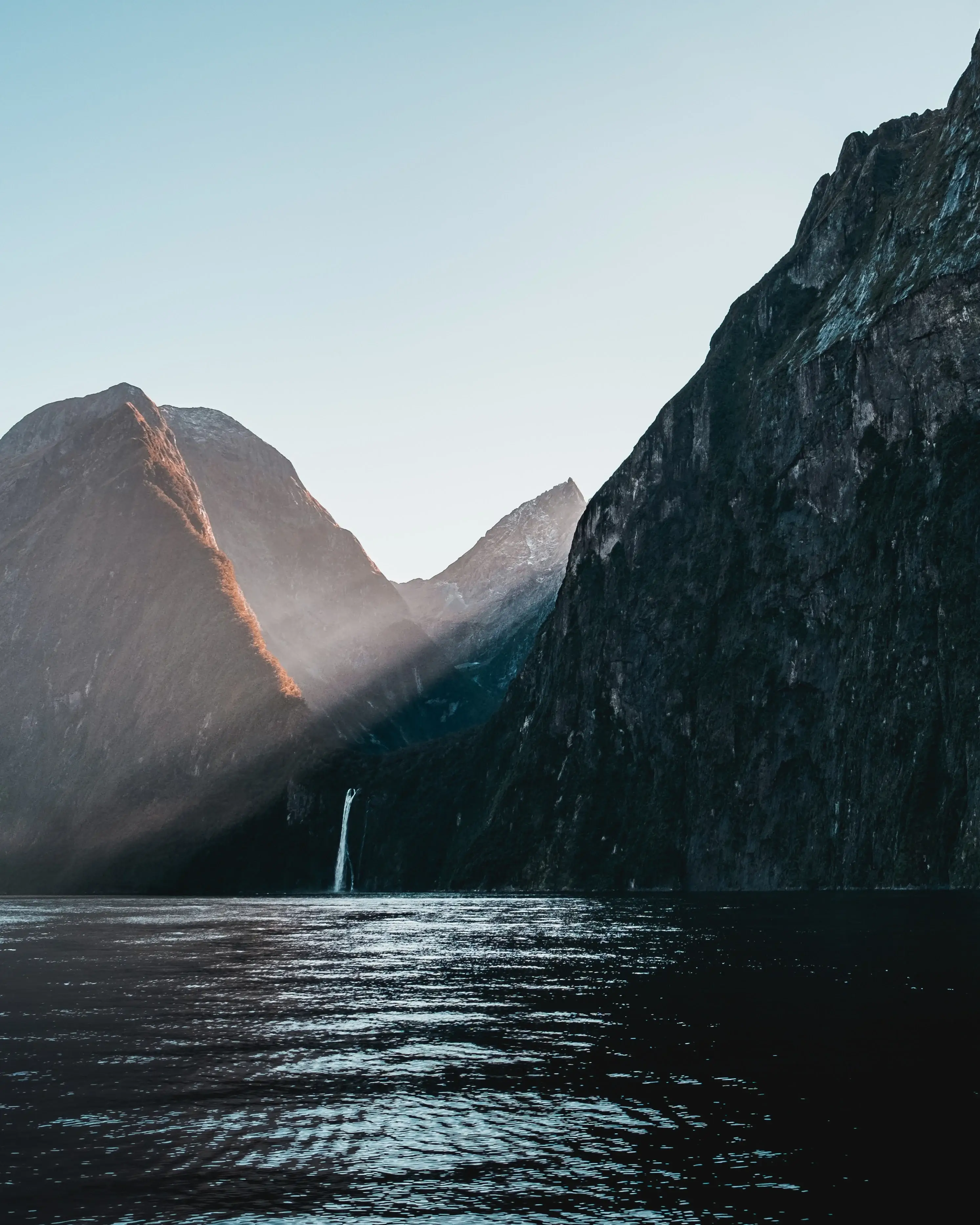 If you can walk, you can snowshoe. If you can snowshoe, you have to helicopter. Reach the top of the world only minutes from Whare Kea Lodge, avoiding the strenuous climb. Surrounded by towering, jagged mountains of the Southern Alps. Snowshoeing provides you with the freedom to get a perspective on nature that you rarely get to experience. After an active afternoon, take a well-deserved break with a glass of perfectly chilled bubbles at the top. Upon touching back down in Wanaka you will be transferred to Arc for a delicious early dinner and a glass of local Pinot Noir before driving 1 hour, 10 minutes to Queenstown. Your accommodation for the next two nights will be the stunning Artists Residence, located on the exclusive Hills Golf Course.
Soar & sail Milford Sound
Enjoy your morning coffee overlooking the picturesque grounds and surrounding landscape of The Hills. Following a morning private art tour around the estate, it's time to jump in your private heli and take to the famous Milford Sound. Upon landing in Milford, join an unforgettable cruise, past sheer cliffs, gushing waterfalls and perhaps even spot dolphins, seals and penguins. Enjoy an exhilarating flight past spectacular rivers, valleys and mountains with blue-green ice falls, and land upon Mt Tutoko glacier in the heart of Fiordland National Park on your return to The Hills. Dinner this evening will be hosted by a private chef at your luxury villa.
Discover the famous Gibbston Valley - home to world-class Pinot Noir and stunning scenery. Our expert guides know the hidden gems in the Valley and it's their job to show you only the finest spots. Sip wine alongside the winemaker, listen to their creative stories, and sample some of the regions best vintages. Dinner this evening will be at the renowned Botswana Butchery in Queenstown.
Iconic Queenstown adventure
Your final day will see you experience the iconic adventure activities of Queenstown. Jump off the Kawarau Bridge (home of bungy), make a splash on the Shotover Jet Boat, Zipline through the trees overlooking the town, and take part in your own mini grand prix at The Luge. Whether its, one or all of these iconic experiences - they are a must for a Queenstown experience.
Today is the day to say farewell to New Zealand. You will be transferred by road to Queenstown Airport and prepare for your flight home feeling inspired, refreshed, and like you've had the trip of a lifetime.